Rebranding Amideast
Today is an important day for Amideast. Our iconic logo and branding served us well for the past 25 years of our growth. Beginning today, however, as we face future challenges and embrace the new opportunities before us, we will do so with a new look. [more]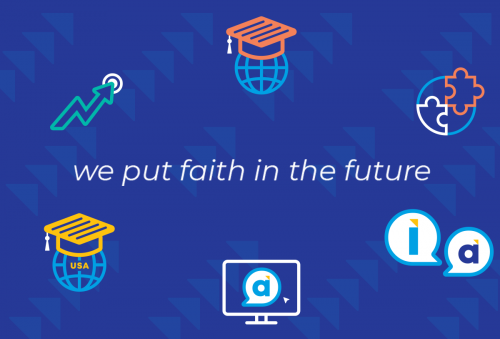 Youth English Program Shifts Online April 2020
From our YEP online sessions! Students engaged from their homes and their wellbeing maintained in a safe environment and happy to resume their English courses to continue enhancing their skills and capabilities. Nothing can stop education!
Education USA Session – YEP students – May 2020
Lana Ayyash - EducationUSA Adviser,U.S. Consulate General Dubai - conducted an information seminar for Amideast Youth English Program (YEP) students and family members on options for Emiratis to study in the USA!
End of Term 1 of Youth English Program
We are happy to announce the end & success of semester 1 of the Youth English Program (YEP). Big thank you to our YEP teachers for their efforts.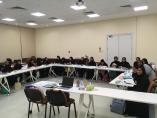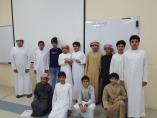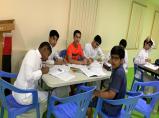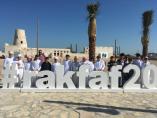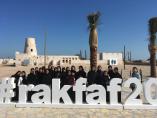 Kick Off YEP 2020 – RAK – Al Ghail
The Youth English Program (YEP) is a program funded by the US Embassy Abu Dhabi and implemented by Amideast UAE to improve students' English Language as well as increase their awareness of local and international cultures. YEP 2020, kicked off on Tuesday 28th of Jan.2020 in RAK- Al Ghail, UAE. Students are learning and enjoying their time.
Kick Off YEP 2020 – RAK - Al Rams
The Youth English Program (YEP), funded by the U.S. Department of State, aims to prepare secondary-school students for increased opportunities in their professional and academic lives. A twice-weekly extracurricular program, the program provides students with high quality English-language instruction enabling them to improve their English-language proficiency and communication skills. YEP 2020 kicked off on Wednesday 19th of February 2020 in Al Rams, RAK - UAE. Students are showing full engagement and complete participation.
Dubai Head of Public Affairs Visit to YEP RAK
On Tuesday, 11th of February, 2020, Yasmeen Hibrawi, the Dubai Head of Public Affairs visited the Youth English Program (YEP) students in RAK. She was accompanied by our Dubai Office Executive – Lama Alaeddin and was welcomed by our lead and community center lead teachers. She engaged with the students and discussed about their future goals and opportunities for their U.S higher education and study.
YEP 202 RAK – RAK Fine Arts Festival Visit
On Saturday, 15th of February 2020, the Youth English Program (YEP), implemented by Amideast/UAE and funded by the US Embassy in Abu Dhabi, arranged a visit to the RAK Fine Arts Festival sponsored by Sheikh Saud bin Saqr Al Qasimi Foundation for Policy Research. The students spent their day viewing the art by local artists and learning more about the art scene in the U.S.A.
Outreach of the Fulbright Information Seminar – NYUAD
Amideast/UAE kicked off their first Fulbright Information Seminar at New York University Abu Dhabi. It was a successful visit with more than 20 Emirati students. Students were extremely interested by the Fulbright Program and are willing to apply.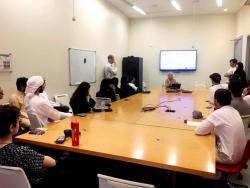 International Women's Day Celebration
On March 4th, the staff of Amideast/UAE gathered to celebrate International Women's Day under the slogan "I am the equal generation: realizing women's rights". While enjoying cake and coffee, the event provided a space for staff to talk about their personal experiences with the increasing role played by women across different fields. It was also a great opportunity to celebrate female achievement within Amideast/UAE and to reflect on the progress the women of Amideast/UAE have made in relation to gender equality. The staff engaged in personal stories of key figures who empowered them in their lives. Both the Dubai and Abu Dhabi offices connected and cherished the stories shared.
Retreat Day Jan2020
On Thursday, January 16, 2020, the Amideast/UAE team had a special retreat at the Umm El Emarat Park. It was a great time for all employees to take a break from the office-work and get together. The intent of the retreat was to boost employee morale, which in return helps boost productivity and performance. We exercised together as a team with a trainer, had lunch at SALT, and most importantly, discussed how to expand our outreach, understand each department's strategies and plans for the next quarters and become more successful.