The English Access Microscholarship (Access) Program provides a foundation of English language skills to talented 13-20 year-olds from economically disadvantaged sectors through after-school classes and intensive sessions.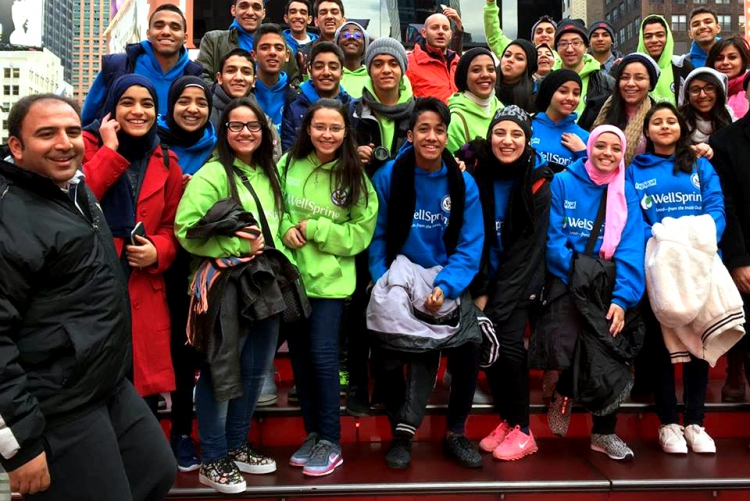 About
The Access Program offers two years of English language instruction and additional workshops and activities designed to improve participants' appreciation of U.S. culture and values, encourage critical thinking and open-mindedness, and improve their performance in regular school classes.
The skills these students learn in the program often open doors to new educational opportunities and better jobs, helping to ensure they become positive young leaders in their communities. Many alumni are also selected for future exchanges and study in the United States, such as the Amideast-implemented Kennedy-Lugar Youth Exchange and Study (YES) program, which is funded by the U.S. Department of State.
Since its launch in 2004, this exciting, U.S. Department of State-supported initiative has benefited 100,000 youth in over 80 countries. Amideast has been proud to have worked directly with more than 36,000 underserved youth across the MENA region through the Access Program, helping them acquire skills and new perspectives that open doors to future opportunities.
Amideast is currently serving approximately 5,000 youth in five MENA countries: Egypt, Jordan, Lebanon, Tunisia, and the West Bank/Gaza. Please check with our offices in these countries for more information.
In addition, Amideast has offered programs similar to the Access Program in Iraq, the UAE, and Yemen with funding from U.S. embassies.