Happy International Women's Day 2023! Amideast joins in the global celebration of women's lives and achievements as we continue to promote inclusive societies and avenues to unlock women's and girls' potential in the Middle East and North Africa (MENA) region. This year's theme "DigitALL: Innovation and Technology for Gender Equality" echoes the measures that Amideast has taken over the last decade to develop tools and methodologies that bridge the digital gender gap in the region.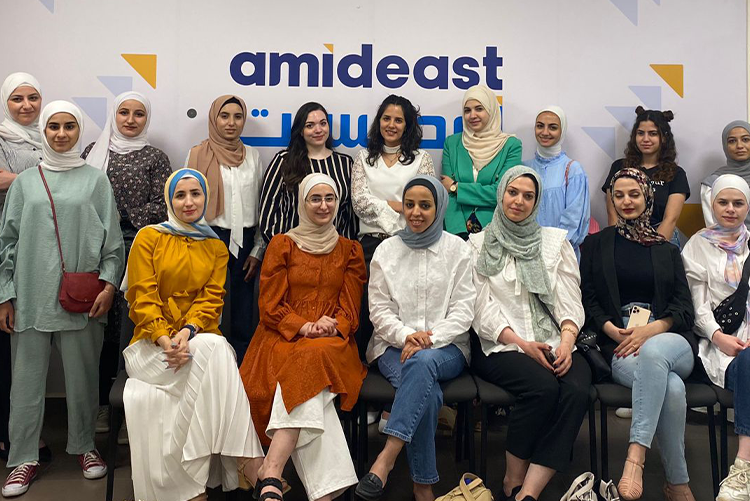 Here are just a few of our recent programs that are using digital tools to elevate women and girls in the MENA region: 
As female graduates of these and other of Amideast's diverse programs assume a greater presence in digital spaces, become successful role models and inspire others in their communities, they challenge cultural barriers and redefine social perceptions of their roles daily. Amideast is proud to play a role in amplifying their voices and experiences and highlighting their remarkable achievements across the MENA region and beyond. We are grateful to our many donors who make this work possible, including—for the programs referenced in this article—the U.S. Department of State, Citi Foundation, and the Boeing Company.