Amideast is pleased to partner with Boeing to support and administer "Empowerment Through Career Skills Development," an exciting new program in support of Kuwait's National Development Plan.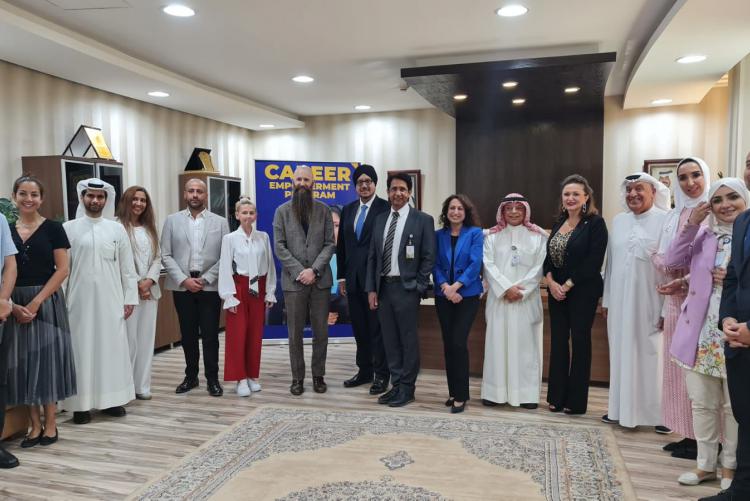 Kuwait, Kuwait City — Up to 80 participants, the overwhelming majority of them women, will receive professional and workforce skills training designed to improve their professional skills, enhance their current job performance, and increase their ability to reach new career goals. With a focus on the public sector, training will be conducted for employees and faculty at the Kuwait Institute for Scientific Research (KISR) and the Public Authority for Applied Education and Training (PAAET).
"We are proud to be partnering with Amideast again in Kuwait. At Boeing, we believe that when women thrive, society also flourishes and that is what this program aims to contribute to. The curriculum is designed in such a way that it will support the participating women to make a next step in their career, to take up a leadership role or start their own business," said Kuljit Ghata-Aura, Boeing's president for the Middle East, Turkey, and Africa (META).
"Amideast is proud to continue its partnership with Boeing to be able to empower Kuwaiti women and men with career development training that will allow them to further enhance their professional capabilities. Thanks to the wonderful and ongoing support provided by Boeing in the realm of professional development and empowerment initiatives, these participants will benefit from a unique training experience that will have a long-term, positive impact on their professional and personal lives," said Samar Khleif, Amideast's country director for Kuwait.