Our partnership with the Sawiris Foundation for Social Development (SFSD) expanded recently with the addition of two new scholarship opportunities for underserved and disabled youth in Egypt.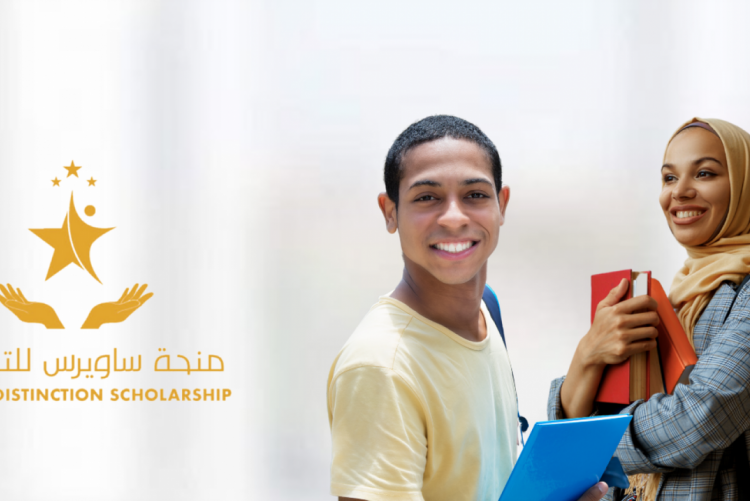 The new Sawiris Distinction Scholarship will fund undergraduate studies for 40 outstanding Egyptian public school graduates at leading Egyptian public and private universities. The fully-funded scholarship provides an outstanding academic experience for students in various important fields to support the future of the Egyptian economy, which qualifies them to obtain competitive job opportunities after graduation.  
The Sawiris Foundation Scholarship For Students With Disabilities program will award 10 scholarships enabling Egyptian high school students with disabilities to obtain their undergraduate degree from the American University in Cairo or the Arab Academy for Science Technology & Maritime Transport (AASTMT). The scholarship program aims to provide excellent educational opportunities to students with disabilities that would enhance their job market skills.  
The new scholarship initiatives expand the 20-year-old Sawiris Foundation's commitment to expanding opportunity for higher education, most notably through its Onsi Sawiris Scholarship Program, which has made it possible since its launch in 2000 for more than 80 extraordinary Egyptian men and women to pursue undergraduate and graduate degrees at prestigious colleges and universities in the United States in fields that will enhance the economic prosperity of Egypt.  
In addition, in 2019, the partnership between SFSD and Amideast moved in a new direction with the Sawiris Linkage Scholarship for Upper Egypt, a three-year program that seeks to help underserved youth from Assiut gain admissions to top U.S. universities.  
"We are excited to be working with the Sawiris Foundation for Social Development, helping young women and men on their journey to success," said Amideast/Egypt Country Director Shahinaz Ahmad. "At Amideast, we specialize in delivering effective college advising services and scholarship administration support to youth in search of quality education opportunities. Through our various programs with the SFSD, we are able to provide Egyptian students the opportunity to study at top universities in Egypt and the United States in a variety of programs that are bringing about positive social impact in communities and in the lives of many young Egyptians." 
Echoing her comments, SFSD Executive Director Noura Selim said, "We are very happy to have extended our partnership with Amideast over recent years. The Sawiris Linkage program emerged from the learnings of the OSSP Scholarship Program, bridging the gap between students who have completed public, marginalized high school studies and their opportunity to access Ivy League higher education in the United States."