Funded by the Yemen Affairs Unit's Public Affairs Section, AMAL@Amideast provides up to one year of online English language training for a total of 390 contact hours for twenty female participants with basic knowledge of English. It represents Amideast Yemen's first, fully-online EL training program.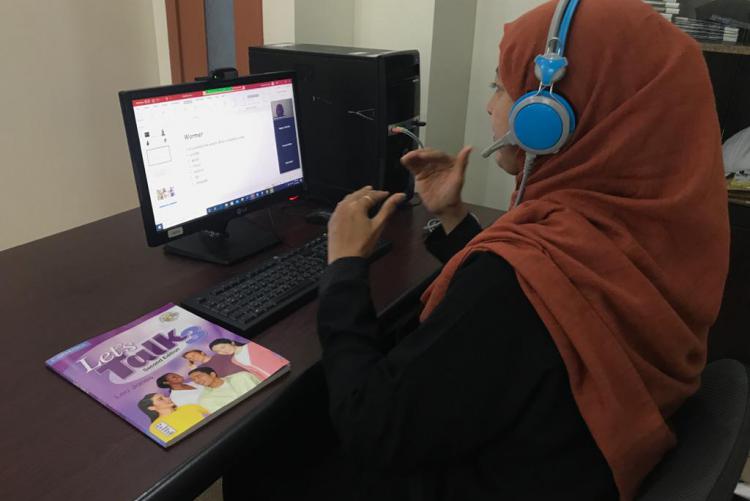 About
The twenty female participants in AMAL@Amideast Program will be enrolled in an online English course using Zoom and Google Classroom. Classes begin January 24, 2021, and end December 29, 2022.
Please note
We are not currently accepting applications for AMAL@Amideast Program. The information below is for reference only. Please check back in fall 2021 for future opportunities and program recruitment. 
Inquiries
Sahar Anwar
Amideast Aden
02-235069/70/71
el.access-aden@amideast.org