The Fulbright Alumni Community Action Grants (ACAG) program, underway since 2015 and sponsored by the U.S. Department of State, allows alumni of the Fulbright Foreign Student Program, Fulbright Junior Faculty Development Program, and Fulbright Visiting Scholar Program for Iraq to exercise their creativity and leadership skills by building strong and long-lasting community-based programs.
In 2022, five Fulbright Program alumni from Iraq, Jordan, Lebanon, and Egypt were selected to implement a new round of ACAG projects. These alumni were chosen for their ability to make a lasting impact in the MENA region through their unique initiatives that exemplify the spirit of the Fulbright Program.
The awarded alumni are Cyril Bassil; Mina Abdelsayed; Montadhar Al-Moussawi; Samira Abou Alfa; and Jomana Baddad. See their project descriptions and bios below to learn more about them!
---
Alumni Implementer: Cyril Bassil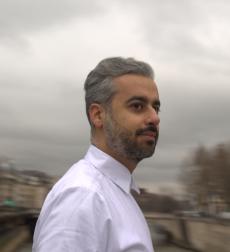 Fulbright Grant Year: 2015
Fulbright Grant Host Institution: Columbia College Chicago
Project Name: Mum 2 Mum Campaign
Project Location: Lebanon
Project Description: The Mum 2 Mum campaign is a series of screenings of a documentary about three members of the Lebanese LGBTQ+ community. Taking place in safe spaces, the screenings are followed by a moderated discussion with parents of LGBTQ+ children in the community. Cyril aims to hold ten Mum 2 Mum sessions to be attended by 50 participants. After each session, parents will be equipped with key knowledge related to gender, LGBTQ+ rights, and practical methods to create a safe environment and dialogue with their children.
Biography: Cyril is a creative professional with ten years of experience developing communication and outreach strategies and producing films that highlight stories from underrepresented and misrepresented communities. His expertise lies in video production and launching successful social media campaigns, but he also has proven experience in TV, radio, and print media. His accomplishments include working as an editing and production consultant on Death of a Virgin (2021), a film that premiered at the Berlin International Film Festival; producing short documentaries for the Al Jazeera Documentary Channel; creating an awareness campaign for Syrian refugee education that garnered the attention of the Ministry of Education; and co-developing a national unity campaign called the Lebanese Human Chain, which gained international coverage in publications such as the New York Times and the Washington Post. Through his production company, Cyril has produced several films and implemented numerous successful impact campaigns in Lebanon and across the Middle East focusing on women's and LGBTQI+ community rights. He has deep knowledge of the fast-changing Lebanese media landscape, connections with emerging independent media, and established relationships spanning a decade with key media professionals in TV, radio, and print.
Alumni Implementer: Mina Abdelsayed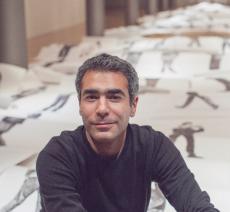 Fulbright Grant Year: 2019
Fulbright Grant Host Institution: George Washington University
Project Name: Cooking Sunshine
Project Location: Egypt
Project Description: "Cooking Sunshine" is a project based on solar cooking, which is an economical, accessible, and sustainable method of cooking that primarily harnesses energy from the sun. Mina plans to build a solar cooking device as an art installation to prepare traditional Egyptian dishes. Working closely with Fekra Cultural Center in Aswan, Egypt, he will invite community members to gather in communal exchanges over food to revive traditional recipes and bring attention to crops and local foods through sustainable energy. Through his research and interactions with the residents of Aswan, he will highlight the importance of food traditions and document traditional recipes to save them from disappearing. Mina plans to leave the solar cooking device/installation onsite in Aswan to encourage the community to use it as a sustainable method for preparing their communal meals. Lastly, he will produce an art-based cookbook that details these recipes, which he will release throughout the country in Arabic and English, aiming to bring national attention to traditional Egyptian recipes, crops, and other local foods.
Biography: Mina is an Egyptian visual artist based in Cairo. He completed his Bachelor of Applied Arts from Helwan University in 2005, and through the Fulbright Program, he conducted research on art and social justice at the Corcoran School of the Arts and Design at George Washington University in Washington, D.C. His work has been exhibited nationally and internationally across North America, Europe, and Asia; including at the Kunstverein Leipzig in Germany, the Luther W. Brady Art Gallery at the Corcoran School of the Arts and Design in the U.S., the Centre Cívic Ateneu Fort Pienc in Spain, and the Kunst(Zeug)Haus in Switzerland. He has been part of numerous art residency programs all over the world, including in the Czech Republic, Taiwan, Cyprus, South Korea, Japan, and Switzerland.
Alumni Implementer: Montadhar Al-Moussawi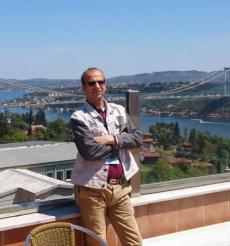 Fulbright Grant Year: 2019
Fulbright Grant Host Institution: University of Wyoming
Project Name: Off-Grid Solar Photovoltaic System for a Countryside Primary School
Project Location: Iraq
Project Description: Through this project, three kilowatt off-grid solar photovoltaic (PV) panels will be designed and installed to provide electricity to a primary school located in the countryside of Al-Najaf Al-Ashraf city. This project will be essential for providing electricity for lights, water pumping, educational devices, ventilation, and entertainment. The sunny climate of Najaf, as well as the long days and clear sky, will help this project succeed. The power provided to the school is expected to raise education levels by providing students, teachers, and the wider community of Najaf with more suitable conditions.
Biography: Montadhar is a material engineer with 18 years of experience in numerical analysis modelling and simulation including the finite element method (FEM) and computation fluid dynamics (CFD). Montadhar's areas of expertise include welding technologies, materials strength, design, mathematics, and computer-aided design. In addition to his university teaching responsibilities, he is also a consultant engineer in welding, corrosion, and beam deflection. Montadhar earned his Ph.D. degree in materials engineering, concentrating on modelling and simulation of friction stir steel welding using CFD techniques. He has produced many publications in the fields of numerical analysis, metallurgy, nanomaterials, and solar energy. Montadhar was a participant in the 2019 engineering cohort of the Fulbright Visiting Scholar Program for Iraq at the University of Wyoming.
Alumni Implementer: Samira Abou Alfa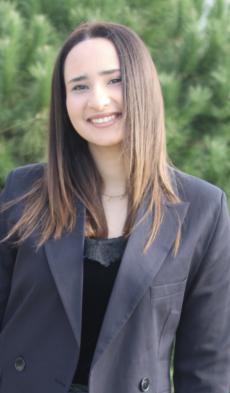 Fulbright Grant Year: 2017
Fulbright Grant Host Institution: Eastern Mennonite University
Project Name: Youth Peace Activists & Innovators in Barja
Project Location: Lebanon
Project Description: Samira's ACAG project aims to build capacity for youth-led peace initiatives in her hometown of Barja. The project will be implemented with a youth group in Barja called Amis- CLAC. This group was first established in 2010 to support the work of the Reading and Cultural Activation Center (CLAC) and has played a crucial role in extending the work of CLAC from mere cultural to socio-cultural and developmental work. Leveraging her graduate degree in peacebuilding and conflict transformation as well as her current and past work experience with youth empowerment, Samira plans to train the Amis-CLAC core team on a curriculum called "Conflict Transformation and Peacebuilding Every Day." Amis-CLAC will then train a group of 60 youth on the curriculum. The group will be divided into three smaller groups of 20 and will be trained on art-based approaches to peacebuilding. Samira plans to have each group design an idea to promote peace in their community using the tools they were trained on including photo, voice, theatre, social media campaigning, awareness raising, etc. The groups will then present their ideas in a competition-based setting, and only one idea will win based on votes of event participants and audience members. Finally, the winning idea will be implemented with the support of Amis-CLAC. All youth participants will be invited to support the winning ideas to foster and promote teamwork and community action.
Biography: Samira is a Fulbright scholar who earned her MA in Conflict Transformation with a certificate in Nonprofit Leadership and Social Entrepreneurship from Eastern Mennonite University. She also holds a BA in Political Science and International Affairs with a minor in Psychology from the Lebanese American University in Beirut. She has seven years of professional experience with local and international humanitarian development and peacebuilding organizations in Lebanon and Washington, D.C. Currently, Samira holds the position of Regional Child Participation and Accountability Advisor for the Ukraine refugee response in the Middle East, North Africa, and Eastern Europe regional office of Save the Children International. Prior to that, Samira held different positions with Save the Children Lebanon from 2019 to 2022, including Child Rights Governance Program Manager and Cash Distribution Team Leader during the peak of the COVID-19 response. Before that, Samira worked with CARE International as a Technical Project Coordinator. She has also worked with Equal Access International as a Peacebuilding and Conflict Transformation Fellow, Humanitarian Development Partnership International as a Business Development Consultant, and Mercy Corps as a Focus Psychosocial Support Facilitator. Through her work with children and youth from vulnerable communities over the years, she is always looking to support them to become leaders in their communities and to drive change. This is very much influenced by her journey as a Fulbrighter. Samira hopes that, through the ACAG, she will be able to pass hope and peace to other youth and support them to become leaders of tomorrow.
Alumni Implementer: Jomana Baddad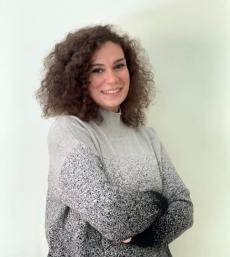 Fulbright Grant Year: 2015
Fulbright Grant Host Institution: Pratt Institute
Project Name: The [Local] Made [Circular] by the [Digital]
Project Location: Jordan
Project Description: The [Local] Made [Circular] by the [Digital] is a design-to-build workshop introducing computational design and digital fabrication methods of novel materials to community members in Amman, Jordan. The three words between parentheses are the thematic pillars of Jomana's project. According to Jomana, digital technologies are constantly evolving to improve design and construction efficiency; however, the strong bond between computational design & digital fabrication has triggered an even more important question of material and its circularity. This is also triggered by the humongous carbon footprint building materials have. Considering the above, this project will focus on an educational workflow of learning, prototyping, validating, and building. The participant students of the workshop will have the opportunity to engage with relevant digital tools and software towards designing and prototyping. To solidify the workshop outcomes, they will eventually build a physical demonstrator of the system. Novel ideas, design workflows, and digital fabrication methods will be tested and discussed to set a framework for architectural contributions to the local community.
Biography: Jomana is an architect, urban designer, and digital fabricator who specializes in architectural design, anti-disciplinary research, technology, and urban design and regeneration. Over the past 11 years, she has worked on large scale developments, heritage interpretation, post-disaster planning, multi-stakeholder projects, and most recently digital fabrication and circular design innovation. Jomana holds a bachelor's degree in architecture from the University of Jordan, a graduate degree in Architecture and Urban Design at the Pratt Institute in New York City, and a graduate degree in Advanced Studies in Architecture and Digital Fabrication at ETH Zurich. She received several awards including Engineering for Development E4D in 2019, the Fulbright Foreign Student Program scholarship in 2015, and the Jordanian Ministry of Education distinction award in 2011. Jomana's interest in Low-Tech to High-Tech fabrication and digital design of circular materials shaped her proposal for her ACAG grant.