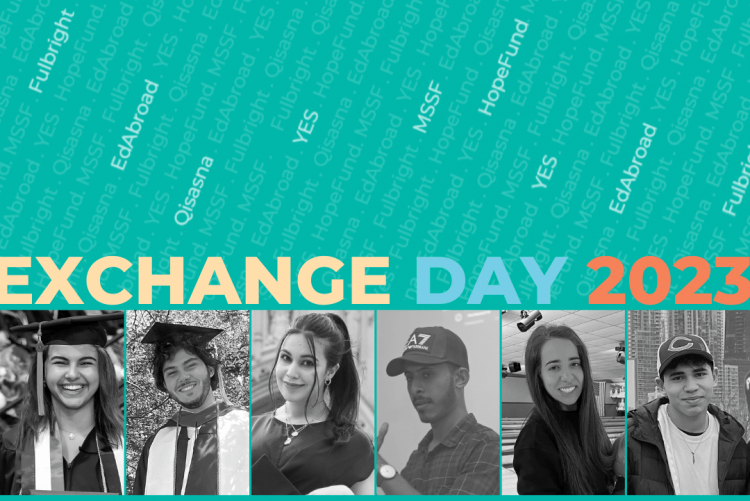 The connections and skills students and participants cultivate while abroad have the power to create ripples of change—a "butterfly effect" that forever alters the course of their lives. With international exchange at the core of our mission, we at Amideast witness this daily: the role that people-to-people exchanges play in shaping identities, shifting world views, building compassion, fostering social responsibility, and boosting cultural competence.
As our Senior Director for Exchange Programs, Steven Keller, put it, "Exchanges help students develop the ability to reciprocate and exchange with others, to appreciate diversity, and to develop the global perspective that they'll need to address 21st-century challenges." Dr. Elena Corbett, our Director of Education Abroad Programs in the MENA, also emphasized the transformative potential of these programs, stating that "living and learning in another country should make us better people—not better than others, but better selves," that it's fundamentally about "humility and mutuality—being open to knowledge you lack and to a deeply personal encounter with your positionality in the world."
Exchanges help students develop the ability to reciprocate and exchange with others, to appreciate diversity, and to develop the global perspective that they'll need to address 21st-century challenges.
On this Exchange Day 2023, we would like to hand over the reins to our experts—exchange students, participants, and alumni—and share with you some of their reflections, as they tell us about their experiences and their contributions to the global impact of cultural exchange:
Yazan, a YES student from Gaza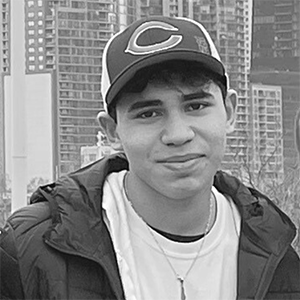 "One of the things that I will always hold with me from my exchange year is teaching my host dad how to cook Palestinian dishes. We cooked maqlouba for Thanksgiving and Christmas and made shawarma and falafel at least once a week! He loves my culture very much, from the stories about Palestine to the food to the clothes to the traditional dances. When we go for car rides, he always plays Palestinian songs. I also enjoy spending time with my host brother and his friends answering all their questions about "the other side of the world." My experience inspired them to become exchange students and experience that themselves! Now, I know that our world is not a small town, it is bigger than we realize. It is filled with places to explore, and many cultures to experience, but with programs like the YES program, the world becomes smaller, a place where a Palestinian, a Bosnian and a Tajik are sleeping in the same room sharing their stories all night."
Ihsan, a Fulbright alum FROM LEBANON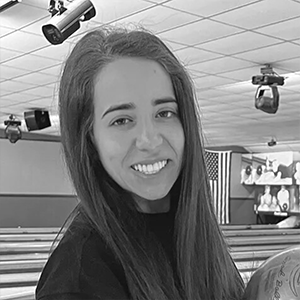 "It has been such an amazing, exciting journey to be in the United States… I have had the chance to meet so many new people, experience new cultures, and discover new beautiful areas in New York, Connecticut, Michigan, and many others. I'm excited to keep discovering, meeting new people, and making the best of this experience. Being visually impaired will never stop me, and although there are challenges, I will never give up!"
Abdullah, a Yemeni participant in the Qisasna Program
"I never thought that I would be able to communicate with American university students, let alone produce a Sign Language podcast engaging with American peers! This experience underscored the importance of my role as an equal member of society, highlighting the need for my voice and ideas to be heard with the same level of consideration and respect as any other member of society. I am very thankful for this chance to grow and learn.
Nour, a Hope Fund alum from Lebanon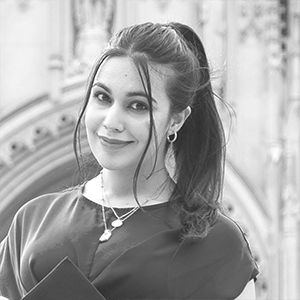 "What I have valued most about my college experience in the U.S. extends beyond academic and professional development. Being at an American university inherently challenges one's worldview and compels individuals to engage with people who may differ in various aspects, where the only common ground is our shared humanity."
Charbel, an MSSF alum from Lebanon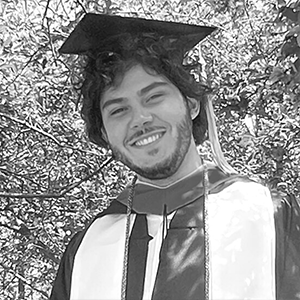 "I think that I came into the U.S. with the hunger for more friends, more opportunities, more money, more, more, more. But somewhere in the last 4 years - and I know it's a cliche - I learned to slow down and enjoy the moment. Ambition is great, but what's the point if you can't enjoy your successes and achievements? I also learned important lessons about empathy and compassion. Everyone deserves empathy, no matter what, period. Everyone deserves to be heard and to have their basic needs met. I have made efforts to ensure that and will continue to do so, regardless of where I am."
Rawan, an MSSF alum from Egypt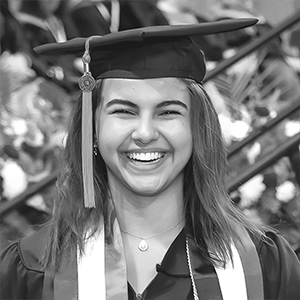 "This [experience] exposed me to a lot of diversity, which made me challenge my own values and beliefs. Not in a bad way though. I found myself taking pride in my background and holding onto my culture even more. I think this exposure brought me a bit closer to my culture, and I am eternally thankful for that."
In the past two decades alone, Amideast has been proud to partner with the U.S. Department of State, USAID, and other organizations to make the exchange experience possible for upwards of 30,000 women and men from an array of backgrounds and disciplines in the MENA region and the United States through impactful programs such as:
Fulbright MENA: This flagship program enables graduate students, young professionals, and artists from abroad to study and conduct research in the United States.
Kennedy-Lugar Youth Exchange and Study (YES) and YES Abroad: These reciprocal programs provide scholarships for high school students from the MENA and beyond to spend up to one academic year in the United States, and for American high school students to study in select YES countries.
Qisasna: This program connects American and Yemeni students through virtual storytelling workshops that foster intercultural dialogue and understanding.
Amideast Education Abroad Programs in the MENA: These programs help develop mutual understanding through virtual and on-site programs for young people to study in the MENA region, improve their Arabic language skills, and interact with the region's people and cultures. EdAbroad's new program, CASE, provides a transformative journey for a group of American community college students, introducing them to advocacy, civil society organizations, and critical global justice issues through a Tunisian lens.
MENA Scholarship Support Fund (MSSF) & The Hope Fund: These merit-based Amideast scholarship initiatives assist highly qualified students from underserved populations in the Middle East and North Africa who seek to pursue their undergraduate studies in the United States but lack the financial means to do so.
EducationUSA Advising: This program provides accurate, comprehensive, and current information about opportunities to study at accredited postsecondary institutions in the United States.
As we celebrate these meaningful connections, we renew our commitment to promoting mutual understanding and express our gratitude to everyone who makes these programs possible. It is through their support that we are able to help bridge divides and shape a world of greater compassion, tolerance, and interconnectedness.