Calling all US Government program alumni - new opportunity to receive funding for projects!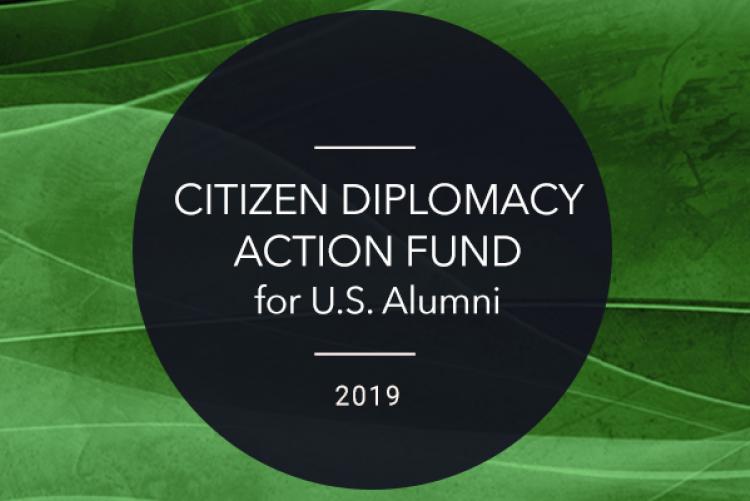 Did you participate in a program sponsored by the U.S. Department of State, like Fulbright, Tomorrow's Leaders, YES, and more? If so, check out this new opportunity to apply for funding!
Here's what the State Department has to say about the new Citizen Diplomacy Action Fund:
Do you have a great public service project in mind, but need funding to get it off the ground? Are you ready to use the skills and knowledge you gained during your exchange experience?
If you answered yes, then you and your team of alumni could apply for – and win! – up to $10,000 through the 2019 Citizen Diplomacy Action Fund for U.S. Alumni. This competition provides small grants to teams of past and current participants of U.S. government-sponsored exchange programs to carry out public service projects using the skills and knowledge they gained during their exchange experiences.
The official application period launches June 12, 2019, but it's not too early to start planning now. Gather your team of two or more exchange alumni, think of a project that fits one of the competition themes, check to make sure all members of your team can access their alumni.state.gov online account, and start working on your proposal now!

All requests to activate accounts must be received by June 12 to guarantee participation in this competition! Click on https://alumni.state.gov/account-inquiry to start the activation process.
2019 Citizen Diplomacy Action Fund Timeline
Wednesday, June 12: All team members must have their alumni.state.gov account verified and activated.
Wednesday, June 12: The competition begins at 2:00 pm EDT (U.S. Eastern Time, i.e. New York). Alumni may start submitting proposals and budgets.
Friday, August 14: The deadline for proposals and budget forms is 2:00 pm ET (U.S. Eastern Time, i.e. New York). This is the final and only deadline. Late submissions will not be accepted.
August and September: Eligible proposals will be reviewed and evaluated.
October: Finalists and winners will be announced!