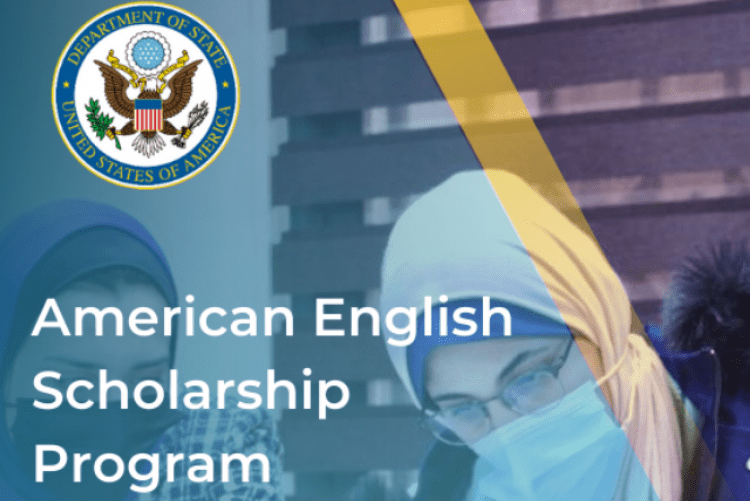 THE PROGRAM
The American English Scholarship Program (AESP) is a 120-hour program funded by America House and the U.S. Office of Palestinian Affairs and is designed to help participants become more competitive in the job market, and more competitive for U.S. graduate study programs. This program targets unemployed, fresh university graduates with intermediate or upper-intermediate level of English language proficiency.
PROGRAM COMPONENTS
120-hour training, consists of:
80 hours of General English language
40 hours of Business English focusing on 21st-century, communication, presentation, and business correspondence skills .
Training delivery 
The training will be delivered during the period of January 2023 to May 2023.
Schedule: 3 days a week of afternoon classes; 2 hours per class.
Eligibility criteria for gaza:
 Palestinian, resident of Gaza Strip; 
Interested in developing English skills for media/communications purposes or English skills for freelancing purposes;
Can commit to attending the whole period of training;
 Intermediate and/or upper-intermediate level of English language proficiency;
Unemployed, fresh university graduate (Graduated in 2020, 2021, or 2022);
U.S. citizens and/or green card holders are NOT eligible to apply.
Eligibility criteria for wEST bANK AND JERUSALEM:
22-32 years old
Fresh graduate or mid-level professional
U.S. citizens or green card holders are not eligible
Can commit to attending 12 hours of training a week in the mornings from February until April 2023/in person.
Resides in the West Bank or Jerusalem
Only shortlisted candidates will be contacted.
HOW TO APPLY
APPLICATIONS ARE NOW CLOSED.