Amideast, in partnership with Code.X, is pleased to launch YouthCode-Gaza, a youth coding program for Gaza youth. The new program will provide students with a unique approach to computer science, human-centered design, and project management fundamentals, taught by Code.X volunteers from top U.S. universities and tech companies.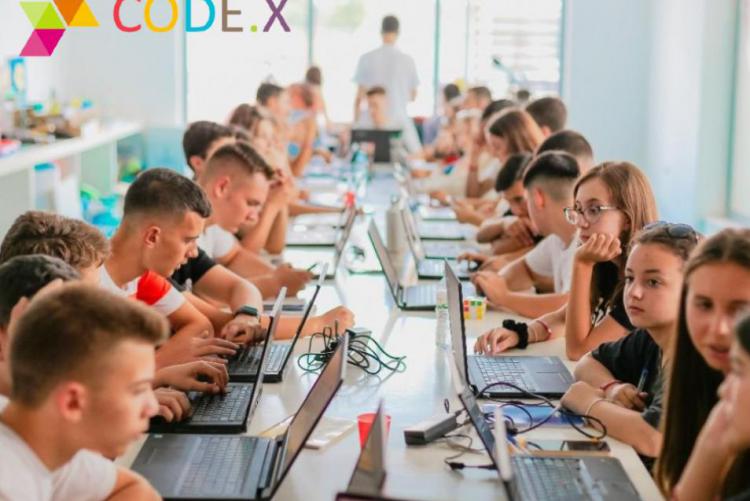 The program's curriculum develops computational, creative, and critical thinking skills in youth, preparing them to become change agents in their communities. YouthCode–Gaza will further the innovative approach to technology education previously provided through Code for Palestine, which Code.X offered in partnership with PalTel Group Foundation from 2015 to 2022, graduating 300+ Palestinian youth who now constitute a sustainable community of young tech leaders and creators in Palestine.
In their collaboration on YouthCode–Gaza, Amideast and Code.X aim to close skills gaps by fostering technical skills and promoting youth entrepreneurship, both of which are increasingly necessary in careers even outside of STEM. Participants will learn coding and design-based thinking, as well as problem-solving, critical and creative thinking, and confidence and resilience in the face of new challenges and opportunities.  Students will be encouraged to be more creative, opportunity-oriented, proactive, and innovative with guidance and mentorship from Code.X instructors—tech experts from the United States and Canada who will volunteer their time to lead this program's camps.
This new 12-month program will begin with a 14-day summer camp in 2023, followed by a winter camp in December, and will conclude with a summer camp in 2024.
Details for the 2023 summer camp, including dates and the number of students, will be released soon.