The Kennedy-Lugar Youth Exchange and Study (YES) program was established by the U.S. Congress in October 2002 in response to the events of September 11, 2001. Funded through the U.S. Department of State and sponsored by the Bureau of Educational & Cultural Affairs (ECA), this innovative public diplomacy initiative offers scholarships for a year of study in the United States.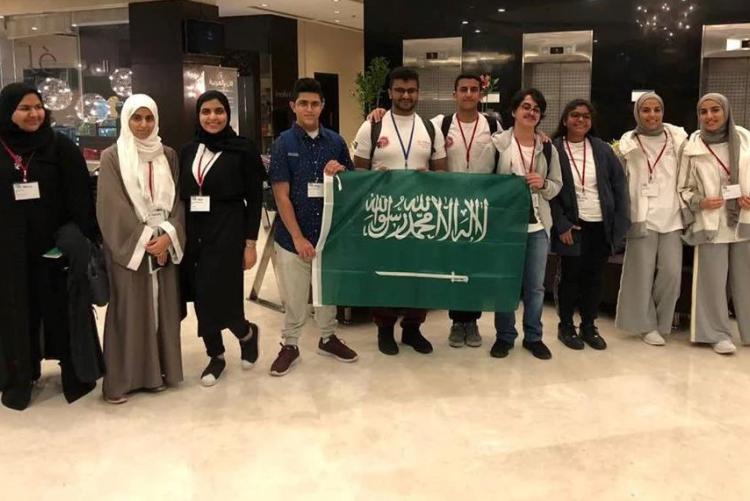 APPLICATIONS ARE NOW CLOSED.
About the YES Program
YES students serve as "youth ambassadors" of their home country, promoting mutual understanding by forming lasting relationships with their host families and communities.  Participants live with a host family, attend an American high school, acquire leadership skills, and engage in activities to learn about U.S. society and values; they also help educate Americans about their home country and culture.
The program officially launched in Saudi Arabia in 2005 in hopes to expand communication between the people of the United States and Saudi Arabia in order to promote mutual understanding and respect. Since then, 167 Saudi Arabian students have completed the YES program and now participate as alumni.
The YES program is administered in partnership with the U.S. Department of State by a consortium of non-profit organizations led by American Councils for International Education. In Saudi Arabia, Amideast manages the YES program in partnership with the local U.S. Embassy, Public Affairs Office.
For more information, please visit the official YES website. 
YES PROGRAM ELIGIBILITY REQUIREMENTS:
Eligible applicants must:
Be a citizen of Saudi Arabia
Be between the ages of 15-17 by the start of the program
Be enrolled in a secondary school at the time of application
Have the equivalent of a B average or better without failing grades
Have not completed more than 11 years of primary education nor received a high school diploma by the start of the program
Demonstrate sufficient English language ability to speak and study in English
Have not spent a total of more than 90 days in the U.S. in the last five years

Meet U.S. J-1 visa eligibility requirements (for instance, U.S. citizens are not eligible for J-1 visa)
Amideast's Role
Amideast is one of five organizations that administer a component of the Kennedy-Lugar Youth Exchange and Study (YES) Program. The consortiums are headed by American Councils (www.americancouncils.org) and also includes AFS Intercultural Programs (www.afs.org), iEARN (www.iearn.org), and Iowa Resource for International Service (www.iris-center.org).
Amideast manages the application and screening process for the Kennedy-Lugar YES program for the following countries: Bahrain, Jordan, Kuwait, Lebanon, Libya, Morocco, Saudi Arabia, Tunisia, and the West Bank/Gaza.
Students with disabilities:
The program can support students with disabilities and encourages their participation. The Department of State and the YES program work with Mobility International (MIUSA) to provide students with disabilities leadership-building workshops, appropriate information and support as needed to enhance their year in America. Students with disabilities must also meet the above eligibility requirements.