Hope Fund scholars thrive in their U.S. college settings. They excel academically and engage in extracurricular activities and community service, while bringing diverse perspectives that enrich campus dialog. Our alumni, whether continuing their graduate studies or advancing their careers, are dedicated to making a positive impact throughout their lives. Reading their impressive stories, you'll understand why the Hope Fund deserves our support.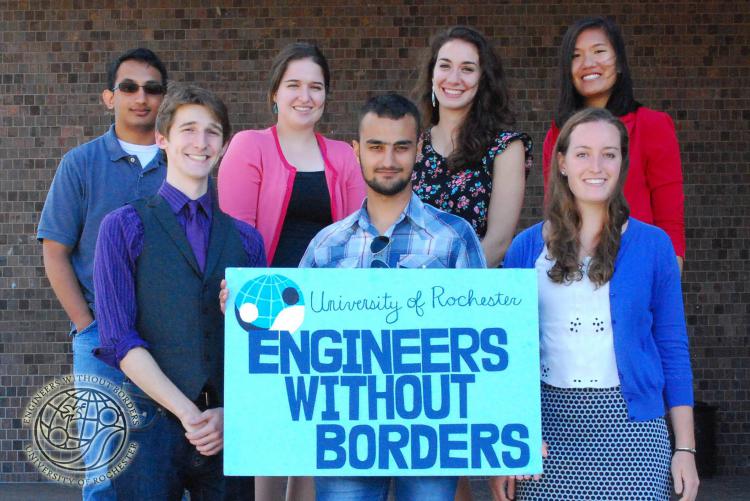 our current students
incoming class of 2018
| | |
| --- | --- |
| | Farah Abdel Jawad is a first-year architectural engineering student at Drexel University. Originally from Jaffa, she grew up in Amman, Jordan, where she excelled at the Modern Montessori School. Outside the classroom, Farah is a talented athlete and has dedicated much of her time to community service projects. She is passionate about design and architecture and hopes to use her degree to improve the lives of people in Palestine and across the Middle East.  |
| | Tawfiq Abuaita's goal in life has long been to create new technologies that will aid Palestine's development. Thus, it comes as no surprise that he is already looking ahead to graduate studies in medical engineering after he completes his bachelor's degree in computer engineering at Western Michigan University. Before leaving for the United States, Tawfiq, who comes from Beit Sahour-Bethlehem, had a fear of adapting to American culture. Finding himself well into his first semester, he reports that "people are really kind and ready to answer any question I do have. I am now very happy to experience such a culture and new life in the U.S."  |
| | Noor Abu Rabie, an ambitious young woman from Nablus, is majoring in international studies at the University of Oregon, hoping to emerge with strong qualifications to serve in international organizations that aim to assist and empower children in third-world countries. She also hopes to start her own organization to improve, empower, and educate people in Palestine. "My experience so far as a student studying in a U.S university is incredibly rewarding," she reports, adding that she is thrilled with the connections and friendships she is developing with other students.  |
| | Malak Abusoud was born in Jerusalem, five days before the beginning of the second Intifada. Raised by a single mother, she studied in the British A-Level system at a French school where classes were taught in Arabic. She also launched a blog, "The Life of a Palestinian Jerusalemite," to highlight the daily struggles of life as a Palestinian. Malak's strong academics and intellectual drive earned her a scholarship to Georgetown University, where she plans to major in international political economy.  |
| | Coming from Gaza, Yousef Al-Amassi considers himself lucky to have a family that always celebrated and supported his academic accomplishments and interests, allowing his intellectual curiosities to flourish, despite the challenges of daily life. Today, Yousef is pursuing his scholarly interests in physics and the natural sciences at Williams College in Massachusetts. The esteemed liberal arts institution is also well suited to enabling him to explore his many other interests and realize his goal of becoming a renowned scientist and well-informed global citizen.  |
| | Noor Al-Shaer grew up in Rafah, Gaza's southernmost city, in a large family of 10, where she found ample support for her dream to study in the United States. During high school, Noor spent an exchange year in Louisiana on the Kennedy-Lugar Youth Exchange and Study (YES) program. Now she is excited to be in the United States again, beginning her studies at Washington and Lee University. She plans to major in biochemistry, in preparation for becoming a renowned scholar whose scientific discoveries will advance the quality of life for all people. |
| | Lora Assi, from Ramallah, is on the premed track at the University of Pennsylvania, preparing for medical school and eventually becoming a surgeon. She is excited to be meeting many students and participating in extracurricular activities, including the Penn Undergraduates for Refugee Empowerment. Looking ahead, Lora hopes to be able to provide surgeries at low cost that are affordable for underserved communities in Palestine and around the world. She also aims to improve mental healthcare across the Arab world.  |
| | Dareen Awwad, from the West Bank village of Jefna, is pursuing a double major in physics and economics at Bridgewater College in Virginia. She is excited to have the opportunity to pursue her studies in the United States, which represents "a whole new world to me―it has opened my mind to new experiences and challenges." Dareen views this period in her life as an important stepping stone to the future. Envisioning the possibility of starting a nonprofit organization to support Palestinian women who had to drop out of college, she asserts, "when we get educated, we actually can then help other people get educated. You're basically helping generations, not only one generation." |
| | Luna Bseiso, from Gaza, is thrilled to be embarking on an academic and personal journey that has taken her to Gustavus Adolphus College in Minnesota. By majoring in political science, she wishes to emerge with strong qualifications that will enable her to serve in international organizations and help improve the humanitarian situation in war-torn communities, including her own. She thanks the Hope Fund for enabling her to be on track to fulfilling her goal. |
| | Berge Hagopian, from Jerusalem, is a student at Pomona College in Claremont, California. A talented classical guitarist, he has won numerous prizes. At Pomona, Berge is majoring in molecular biology in pursuit of his goal of becoming a forensic pathologist equipped with the tools to solve crimes. He is also excited about the opportunity to try new things; that includes a camping trip during freshman orientation at the California school, which he says took him out of his "comfort zone" in a good way. |
| | George Kassis, who comes from Beit Jala in the West Bank, is studying neuroscience at the University of Rochester. Driven by his dedication to improve medical services in Palestine and other countries, he endeavors to become a surgeon and researcher in the area of neurological diseases. As a student in the United States, George reports that he is discovering new cultures, ideas, and views, an experience he describes as inspiring. "I am starting to discover myself more and assure my belief that…it is indeed possible for anyone to make a difference in this world," he says. |
| | Salma Khalaf grew up as a Palestinian refugee in Lebanon. Passionate about history and literature, she attended La Cité Culturelle School but her family's limited finances precluded her from participating in many extracurricular activities. However, she took part in the Model United Nations and the Model Arab League, experiences that nurtured her interest in political science and economics. She also interned with EducationUSA in Lebanon, helping younger students prepare for the SAT and TOEFL exams. Now at Earlham College, she plans to double major in political science and physics, with a minor in French. |
| | An ambitious young woman and talented cellist from Gaza, Nicole Khouri currently attends Smith College in Massachusetts.  Nicole, who spent the 2016-17 academic year as a YES exchange student in Wisconsin, is excited to be in the United States again to expand her global and intercultural awareness. Smith has a lot to offer to its thriving academic community, and Nicole is eager to take advantage of these exceptional opportunities to grow her knowledge, skills, talents, and connections. |
| | Akram Sbaih, from Kufr Rai' in the West Bank, is passionate about computer science. Even before beginning his studies this fall at Stanford University, he travelled to Japan to participate in the International Olympiad in Informatics (IOI 2018) as part of the Palestinian team. He also participated in Bridge Palestine, an initiative of the Welfare Association-Taawon that helps outstanding Palestinian youth prepare to apply to universities abroad. Akram  is eager to take advantage of the exceptional opportunities offered at Stanford, already joining the school's junior marching band. As he told us, "Classes are overwhelming with all the readings and assignments but in a way that expands one's curiosity to new extremes." |
| | Khaled Shehada attends the Massachusetts Institute of Technology (MIT), where he plans to major in electrical engineering and computer science and minor in physics. Growing up in the Jabalia refugee camp in Gaza, Khaled worked hard to excel in his community, learning programming from a young age and contributing to several community service projects and extracurricular activities. Grateful for the opportunity to study in the United States, he is committed to sharing and exchanging his people's stories with the diverse community at MIT. |
| | Diaa Sirsawi from Gaza is attending Seattle Pacific University, with plans to major in English. Driven by a fascination with languages and literature, he hopes to one day become a writer – a talent already in evidence when he won the Novell Gaza 2 award in January 2018 for his short stories Scars of Wars and My Cat.  He is also passionate about music, having played the classical guitar for nine years, and looks forward to performing with his fellow students at Seattle Pacific. |
| | Saad Teeti is from Nablus, Palestine. He spent a year of high school in the the state of Washington through the YES program. Saad currently attends New York University Abu Dhabi, where plans to study computer science. |
incoming class of 2017
| | |
| --- | --- |
| | Growing up in Nablus, Khaled Aboughoush attended the Pioneers Baccalaureate School and was selected for three competitive U.S. Department of State-funded programs: the English Access Microscholarship (Access) Program, the Middle East Partnership Initiative (MEPI) Lincoln Incentive Grants Program, and the Kennedy-Lugar Youth Exchange and Study (YES) program, through which he spent a year of high school in Denver, Colorado. That year was formative, says Khaled, and motivated him to continue his education in the United States. This fall, Khaled entered Northwestern University in Illinois with plans to major in industrial engineering and a long-term goal of expanding job opportunities for Palestinian youth. He is optimistic about the impact that he and his fellow Hope Fund students can make, saying, "Through us, we can make a change. It's going to be a cycle. It's not going to be like a one-year change, it's going to be over the years."  |
| | Ahmed Abu Sultan will start a degree program in physics at Roanoke College in Virginia in spring 2018. Talented and ambitious, he is deeply interested in the pursuit of scientific knowledge, especially through experimental and empirical research. His intellectual curiosity helps him to employ innovative scientific solutions as a public service, such as when, at age 17, he created something close to artificial snow to entertain children traumatized by violence. Ahmed hopes to become a renowned scholar in quantum physics one day, a dream he is now working toward with the help of the Hope Fund. "The Hope Fund has put me on the right track to fast progress towards achieving my goal," Ahmed says. "I am already excited about this journey at Roanoke, especially as I have been given maximum support to reach my full potential." |
| | Mohammed Abumuaileq is a freshman at the University of Rochester, where he is studying biomedical engineering with a minor in political science. Mohammed, who grew up with five siblings in a refugee family in Gaza, recalls having few opportunities to improve his English skills. That changed when he qualified for the YES program, enabling him to spend a year of high school in Kansas City, Missouri.  Mohammed is thrilled to attend a university with many resources and opportunities where he can pursue his diverse interests. The Hope Fund scholarship, in his words, "really means living the dream…you can do a major in natural science [and] a minor in social science. There is so much available to you—and you actually enjoy what you're doing." |
| | Raised in a small village outside of Hebron, Haitham Al-Atawneh has been an academic achiever throughout his schooling. He was selected for the Access Program and won a scholarship to complete his secondary education at the Eastern Mediterranean International School, a prestigious private international boarding school in Tel Aviv. Haitham, who had dreamed of studying abroad since he was young, will major in biochemistry at Bridgewater University in Virginia. The Hope Fund "is going to change my future. Getting to have this level of education […] is something that will bring a lot of success and a lot of benefits," Haitham says, not only to the students but also their families and communities. |
| | Hadeel Al-Hayek is pursuing a double major in psychology and biology at the University of Findlay in Ohio. She traces her longstanding passion and advocacy for mental health awareness to her own experience witnessing the effects of conflict on children while growing up in Toffah, Gaza. She initiated a first-of-its-kind public debate on girls' right to safety and education and participated in virtual exchange meetings between Palestinian students and peers from Western countries, an experience she describes as "sharpening her cultural literacy." She is thankful for the opportunity to continue her studies in the United States, and wants to tell donors, "By helping us, you're not only helping us get an education. You're also helping Palestine because we want to give back to our community, and we're going to be the builders of the coming generation." |
| | Diana Alzamareh was born in Ukraine to a Palestinian father and Ukrainian mother and moved to Bethany, Palestine, at the age of four. A dedicated student, she graduated from the Orthodox School of Bethany and received a scholarship to pursue an associate's degree at Joliet Junior College in Illinois. She stood out at Joliet, maintaining a 4.0 GPA and joining the prestigious Phi Theta Kappa Honors Society. Determined to continue her education in the United States, she sought the help of AMIDEAST and the Hope Fund. Today, as a student at the State University of New York in Binghamton, she is pursuing a bachelor's degree in biomedical engineering. "I feel very lucky and I'm very thankful," Diana says. "Receiving this scholarship doesn't just encourage me to do well in school, it also motivates me to be a good human being, and to help my community here and in Palestine." |
| | Iyad Amer is an inquisitive young man, majoring in biomedical engineering with a concentration in cell and tissue engineering at the University of Rochester. Despite facing many challenges growing up in East Nablus, near Balata refugee camp, he excelled scholastically, maintaining a 4.0 GPA at Pioneers Baccalaureate School and joining the Competitive College Club at AMIDEAST. He is interested in cutting-edge medical technology and is already working at the university medical center to research 3-D printing organs for transplant. In the future, he dreams of founding a medical technology company in Palestine that he hopes will help establish a new industry. "When you come [to the United States], you know it's your responsibility to go back [to Palestine] and change it," Iyad says. "I think that health and medical technology is one of the ways that Palestine and the Middle East in general could benefit." |
| | Sereen Assi comes from Ramallah, where she spent nine years in an UNRWA school before attending a public high school. She also participated in the two-year Access Program, which she credits with improving her English, leadership, and public speaking skills. Her flair for English reading and writing led to several notable achievements and prizes, helping her qualify for the MEPI Lincoln Incentive Grants Program. She is excited to pursue her diverse interests at the University of Rochester, where she is majoring in computer science. "I would like to thank each and every donor who is helping students like me go from small places to big places like Rochester and the United States. It is truly inspirational," Sereen says. |
| | Aziza El-Banna grew up in Saida, Lebanon, as a third-generation Palestinian refugee, unable to obtain Lebanese citizenship due to her status. While her parents were financially unable to attend college, they have actively supported Aziza and her five older sisters in obtaining higher education, and she is now the sixth child in her family to attend university abroad and the fourth to be awarded a Hope Fund scholarship. The YES program alumna is now studying clinical psychology at St. Olaf College, with hopes of one day earning her PhD and opening a free clinic to offer services to underprivileged patients. "Without the Hope Fund, I could not have been here, and my dream would never happen," she asserts, adding, "when we get educated, we actually can then help other people get educated. You're basically helping generations, not only one generation." |
| | Razan Hamed is studying astronomy, physics, and communications at Roanoke College. She grew up with her three siblings in Al-Bireh, in the West Bank, and faced financial hardship throughout her childhood as her father was unable to work due to disability. Despite the challenges she faced, she excelled in school and was selected for the Access Program and MEPI Lincoln Incentive Grants Program. She loves languages and has studied Spanish, Hebrew, and German in addition to English. Receiving the Hope Fund scholarship motivates her to give back in the future, she says. "I really want to help other people as I was helped […] it's like a circle. It doesn't just stop [with] one person; it doesn't stop here." |
| | Hanaa Ibrahim will begin her studies in spring 2018 at Kenyon College, where she plans to major in neuroscience with a minor in English. Hanaa excelled at Holy Family School in Gaza City, where she grew up. Her passion for writing was evident early on. She was selected to write and deliver the English version of the graduation speech and spent a summer as a teaching assistant in an English language summer program for young children, where she served as their mentor and hosted sessions on short-story writing. She was also selected to participate in a creative writing program in Norway, but was unable to attend due to a border closure. Hanaa is an accomplished performer of the traditional Palestinian dance, the dabkeh, as well as passionate about learning other languages.  |
| | Mohammed Najjar will begin his studies in mechanical engineering at the University of Bridgeport in spring 2018. A dedicated student, he studied at UNRWA schools and attended Arafat Gifted Secondary School. In addition to maintaining a perfect GPA in high school, he took classes at AMIDEAST to improve his English and participated in the MEPI Lincoln Incentive Grants Program. During high school, he volunteered in a program that aims to improve the leadership and interpersonal skills of children. He then worked in mental health support in both his high school as part of a peer support group for fellow students with mild depression and in the Gaza Community Mental Health Program, where he assisted with psychological treatment for Palestinians, especially children, who had been traumatized through repeated cycles of violence. |
| | Fatima Shaat is a biomedical engineering major at Union College in Upstate New York. Growing up in Rafah, Gaza, she engaged in numerous school activities, such as serving as president of her school's parliament, belonging to the science club, and playing on the basketball team. She was also involved in several international initiatives, including an UNRWA human rights trip in 2013, the Seeds of Peace camp in 2015, and the Yale Young Global Scholars Applied Science and Engineering session in 2016. To Fatima, the Hope Fund is not only enabling her to pursue her education, it also provides a supportive community—and she is thankful to all the Hope Fund supporters. "You don't know how important it is," she says. "Maybe you see it as a small action […] but you're actually creating opportunities and a path for us in life." |
incoming class of 2016
Dalia Aita is a passionate young woman who aspires to a career in science. Her path to a scholarship at the New College in Sarasota, Florida, began in ninth grade, when she was accepted to the highly competitive English Access Microscholarship (Access) Program in Rafah, the Gaza Strip. An excellent student, Dalia was selected to spend a year in Oregon on the Kennedy-Lugar Youth Exchange and Study (YES) Program and afterwards qualified for two other competitive scholarship programs: the Abraham Lincoln Grant program and the Hope Fund. Dalia appreciates the freedom that the Hope Fund scholarship has given her. "Back home, I didn't have the chance to express who I truly was. I was in a bubble," she recalls. "Now I have a lot of opportunities, now I am open to the world."

Mohammed Al-Asttal comes from Khan Yunis City in the Gaza Strip and is studying at the University of Oregon, where he is thinking of double-majoring in international studies and business or civil society, fields that he believes will best prepare him to make an impact in his community. Mohammed grew up amid the anxiety and unrest typical of a childhood in Gaza. But a chance during eighth grade at his UNRWA school to join the Access Program, along with a year spent as a YES student in Oregon, changed his view of the world and his possibilities. As he begins his university studies, Mohammed appreciates the new "turning point" that the Hope Fund has offered for his life. In his words, "The Hope Fund is life changing. It's definitely given me hope for a better future."

Basel Arafat is excited to begin his studies at the University of Richmond, where he plans to major in computer science — his dream since he was seven years old — and minor in physics or mathematics. Basel, who grew up in Nablus, will also continue his love for track and field and cross country, a passion nourished during the year of high school that he spent in the United States with the YES Program. Happy to be in a challenging college environment, Basel says, "The Hope Fund means a lot to me because it's an exceptional opportunity…It has really opened a lot of doors to me." Looking ahead to the future, he adds that he hopes to have an opportunity to return to Palestine some day "to bring back what I've learned here…Giving back is important to me because it's like how I would feel good about myself."

Yazan Ba'ara describes himself as inquisitive by nature, a dedicated student, and a self-starter who is committed to social entrepreneurship — traits that will serve him well at Massachusetts Institute of Technology, where he plans to double major in mechanical engineering and business. Although originally from Nablus, Yazan spent his early years in Saudi Arabia before settling with his family in Amman to complete high school and, he notes, get closer to his Palestinian roots. As he did so, he was motivated to volunteer as a mentor to Palestinian orphans and support other activities that further educational opportunity for underprivileged children — reflecting a degree of commitment that he expects will shape his long-term goals. "For me, giving isn't for show. It's for a real cause. It's for furthering the Palestinian diaspora. It's about the making the Arab world a more knowledgeable place to be."

 

Mohammed El-Kurd came to the Hope Fund with a compelling story that has already garnered international media attention via a documentary focused on the impact on his life of the confiscation of his family's home by settlers in Sheikh Jarrah, East Jerusalem. He is a prolific and talented poet and writer, plus a painter and sketch artist.  He aspires to become a writer who contributes to his country's cultural, artistic, and political life, as well as a voice for his people to the outside world. By studying in the United States, he hopes to acquire the education he needs to become an influential bilingual writer. "I'm beyond grateful for this opportunity," Mohammed says. "The Hope Fund is not only investing in us as individual people, but in a whole homeland."

Agnes Handal grew up in Bethlehem, where she graduated from Terra Sancta Sisters of Saint Joseph Girls School. She spent her junior year of high school as a YES student in Indiana, where she received a "scholar-athlete" award recognizing her high GPA and participation in varsity track, a sport not offered in her home country. Agnes has an eye on a career in international diplomacy in order to represent her country, and is therefore thinking of double-majoring in international relations and creative writing or public affairs. She has already participated in a panel discussion about the Palestinian issue at Roanoke College, where she is happy to be continuing her studies: "I love the community. People care about you and they show love, and I love it."

Born and raised in Gaza, Iyad Hmidat is driven by a dream of a better future for his country and people. At Bridgewater College, he is double majoring in political science and economics with a minor in global studies as he seeks the education and practical experience that will help him achieve his goal of becoming a diplomat for Palestine and helping to provide solutions to the problems facing his society. Iyad attributes his decision to study in the United States, first as a YES student in high school and then as an undergraduate, to his conviction that, by sharing the experiences and knowledge he gains abroad, he can help find "solutions to some of our problems that we struggle [with] back home." Iyad, who has amply demonstrated that conviction through many hours of community service during his YES year and in Gaza, adds, "The Hope Fund gave me the chance to follow my dreams."

Growing up in Sidon, Yusuf Qaddura experienced firsthand the challenges that face Palestinians in Lebanon. After making the difficult transition from an UNRWA school in a refugee camp to a Lebanese high school, he was desperate for a college education that would allow him to pursue his passion for computers and mathematics. Through the Competitive College Club at AMIDEAST/Beirut and the Hope Fund, he earned a scholarship from Swarthmore College, where he is double majoring in computer science and applied mathematics. Yusuf hopes to obtain a doctorate that opens the door to a teaching or research career. He would also like to spread interest in mathematics among Arab youth and thereby advance their analytical skills. "People living in such detrimental conditions, specifically in the refugee camps, find brilliant ways in order to facilitate their lives," he observes. "The youth especially deserve the opportunity that I got through the Hope Fund."

Sami Zimmo participated in the YES and Abraham Lincoln programs before coming to the Hope Fund. An outstanding, passionate student who has always striven to be on top, he received a scholarship from Washington and Jefferson College through the Hope Fund. Sami aims to pursue a degree in engineering and believes that the Hope Fund program will enhance his potential and life skills. His departure from Gaza was too late for him to begin his studies this fall, but we look forward to his arrival in time for spring semester!