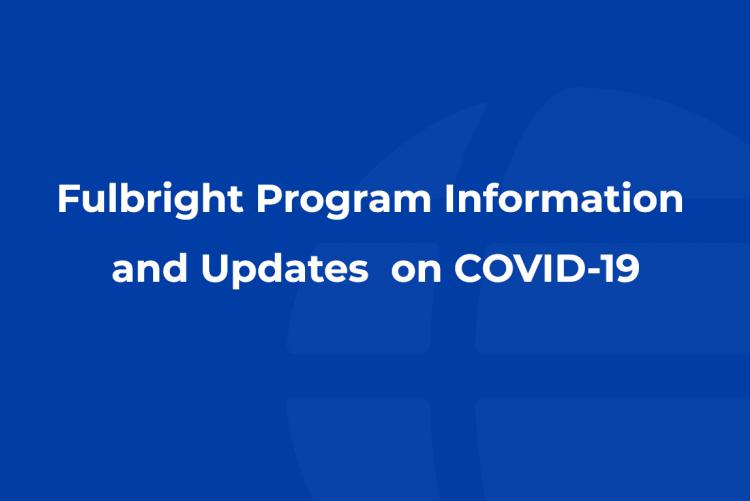 The health, safety and security of our Fulbright participants is our highest priority. Amideast is working closely with the U.S. Department of State, U.S. host institutions, Fulbright Commissions, and U.S. Embassies in the MENA region to monitor developments related to the spread of novel coronavirus (COVID-19) and provide guidance to current Fulbright Foreign Students, nominees, and applicants. We will continue to monitor the outbreak and we are taking the necessary steps to ensure the safety and wellbeing of all Fulbrighters.
As circumstances are evolving, all Fulbrighters should remain in close contact with their Amideast Program Officers and Assistants and send any inquires directly to them. If you are a current student and have questions about your status amid COVID-19, please visit our COVID-19 FAQ page. 
If you are applying to the Fulbright Program and are a prospective student, you should continue working on your Fulbright application as normal.
For general non-COVID-19 inquiries, please contact our Communications team at Fulbright.media@amideast.org.
For general information regarding COVID-19, please visit the U.S. Centers for Disease Control and Prevention and the Department of State's www.travel.state.gov page Current Outbreak of Coronavirus Disease.