Join an Alumni Group 
Click here to find Fulbright Alumni Associations in the MENA region by country!
update your contact info with Amideast 
If you are interested in receiving important updates and alumni grant announcements, make sure Amideast has your most current contact information.
Register with Amideast's alumni group and Fulbright staff will receive your information directly - by clicking here: https://www.amideast.org/alumni/join-alam-today
Connect on Facebook
Follow us on Facebook and contribute to the program's page for the latest updates on what our students and alumni are doing while on their Fulbright grant in the U.S. and their post-grant achievements. Your fellow alumni want to hear from you! Submit your photos and stories here to fulbright.media@amideast.org!
Facebook group: https://www.facebook.com/groups/620795894955076/ 
This group is home to over 900 alumni and current students, all of whom are former or current grantees of the Fulbright Program for the Middle East and North Africa. This is a place of exchange, where Fulbrighters can connect with alumni – a place where you can seek advice, from job searching to handling reverse culture shock when you return home. Alumni can post open positions, plan meet-ups, post updates and share photos from your journey with your fellow Fulbrighters.
Join the wider network of Amideast alumni
Amideast's new ALAM page hosts a number of resources and interactive features, join now! https://www.amideast.org/alumni
Share your story on our Blog
Amideast/Washington, D.C. publishes a Fulbright blog for current grantees and alumni! We are always eager to hear from you. So keep in touch for a chance to be featured on our Fulbright blog. If you have a story you would like to share, email us at fulbright.media@amideast.org. Check-out the latest updates of the Fulbright Program in the Middle East and North Africa blog!
You and see past blogs in our blog archive which is also the home to blogs from Egypt Fulbrighters!
If interested in writing for us, blog forms can be found below for alumni. These are not a requirement but a suggestion of topics to include. You may either draft your own blog based on the questions or write answers and then the Communications team will edit into a blog for you. If you have any questions, please email Alex. 
Twitter: Follow us on Twitter to learn the latest from our students, alumni, and updated news on the Middle East and North Africa.
LinkedIn: Don't forget to join the Fulbright Program for the Middle East and North Africa Linked-In group! Join your fellow alumni for updates, articles, grant opportunities, and professional networking events. This is an excellent way to grow your professional connections and stay up-to-date on alumni happenings around the globe!
Join Localized, a career-building network catered to the Middle East and North Africa region! As an Amideast Fulbrighter you have access to a myriad of tools through Localized, the online networking platform that supports students and graduates of Amideast and other MENA supported programs across the region. Please email lshedrow@amideast.org for access credentials. 
Connect with the State Department's International Exchange Alumni Office
The U.S. Department of State's Bureau of Educational and Cultural Affairs (ECA) offers many online resources for Fulbright alumni. The following links are a great way to follow ECA's news and take advantage of other U.S. government-sponsored opportunities.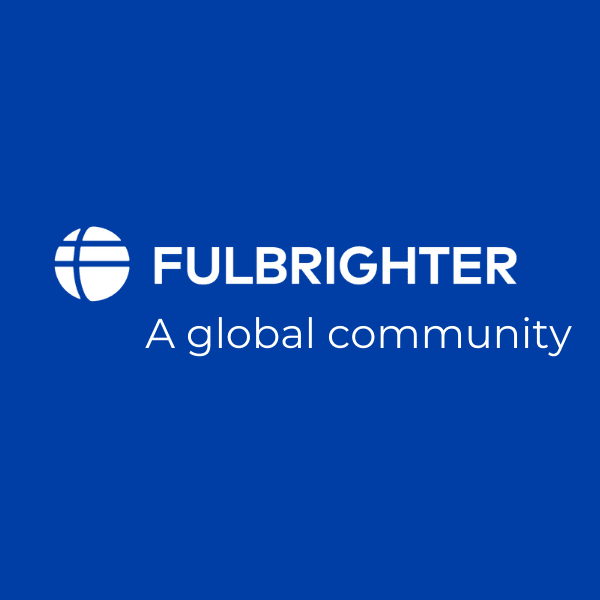 Fulbrighter is the exclusive online networking platform for Fulbright alumni and grantees. It is a space where you can connect, network, engage and collaborate with the global community of Fulbrighters.
Have you visited the Fulbrighter App? If not, join thousands of Fulbright alumni around the world on this exclusive network!
As well as keeping up to date with local news and activities, you can:
-Create your own profile and connect with Fulbrighters from a range of backgrounds
-Discover the dynamic research and practice going on around the world
-Build networks of like-minded thinkers, practitioners and professionals
-Offer support to new grantees and established Fulbrighters
-Share your news, events and best practice
Collaborate on projects and ideas to enrich understanding of our complex, changing world.
INTERNATIONAL EXCHANGE ALUMNI is the official website for more than 1,000,000 alumni of exchange programs sponsored by the U.S. Department of State's Bureau of Educational and Cultural Affairs (ECA).  Interactive, dynamic and password-protected, alumni.state.gov offers alumni from U.S. government-sponsored exchange programs a place to:
Network with alumni from Fulbright, IVLP, and other programs
Participate in the Fulbright Community
Register for a FulbrightMail.org email account
Find grant and funding opportunities worth more than $33 billion
Access more than 20,000 free periodicals, newspapers, and more
Participate in Q&A live discussions with experts
Share your experience with a global audience
Read alumni success stories, perspectives, and ideas
Stay involved through a local alumni association
ECA's Twitter Account: For news on public diplomacy, international exchange and education. You can also follow Exchange Alumni to stay up to date with the official account for State Department's Exchange Alumni community.
Follow the Facebook page for alumni of U.S. government-sponsored exchange programs, providing you with alumni news and opportunities.
Follow the U.S. Department of State Exchange Programs Facebook Page.
Amideast is grateful to the U.S. Department of State Bureau of Educational and Cultural Affairs for its sponsorship of Fulbright alumni activities.