Skills for Success® is an employability skills training program developed by Amideast to improve the job entry prospects for high school and university graduates seeking to enter and succeed in the competitive job markets of the Middle East and North Africa.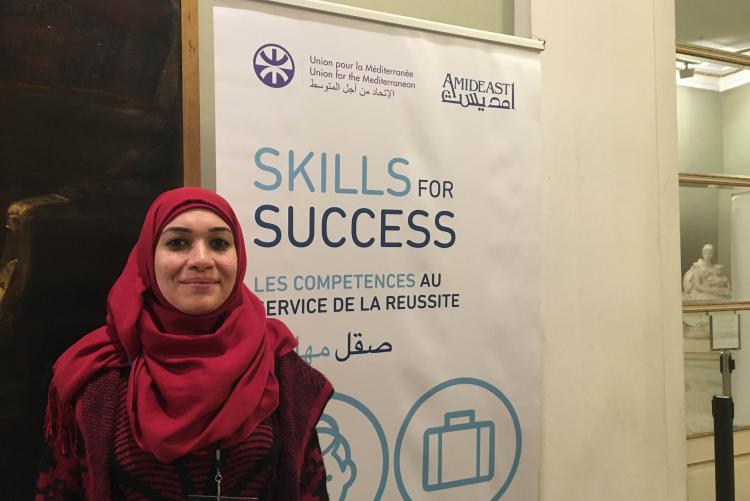 The initiative addresses the skills mismatch that underlies the high rates of youth unemployment in the MENA region. It also seeks to foster global communication and contribute to the region's economic development.  
Program Goals
Equip recent graduates and entry-level professionals with the knowledge and skills they need to be successful in the global business environment.
Contribute significantly to an individual's successful job placement and effective participation in today's global workforce.
Address the challenge of economic empowerment facing women and underserved youth in the MENA region.
Working with Partners
As a scalable, customizable training program, Skills for Success allows us to work with international and regional partners in support of mutually shared goals of expanding opportunities for youth and advancing economic development in the Middle East and North Africa. Since its launch in 2014, donor funding has enabled Amideast to deliver programs benefiting more than 7,500 young men and women in Egypt, Kuwait, Lebanon, Libya, Morocco, Saudi Arabia, Tunisia, and the UAE.
To learn more, please read our May 2018 article, Developing Skills for Success.