The U.S-Egypt Higher Education Initiative (HEI) has added 65 new scholarships for Egyptian public school graduates to pursue their undergraduate studies in excellence programs at five Egyptian public universities—Ain Shams, Alexandria, Assuit, Cairo, and Mansoura. This new "fifth cohort" brings to over 650 the number of youth from underserved communities who are benefiting from the HEI Public University Scholarships program.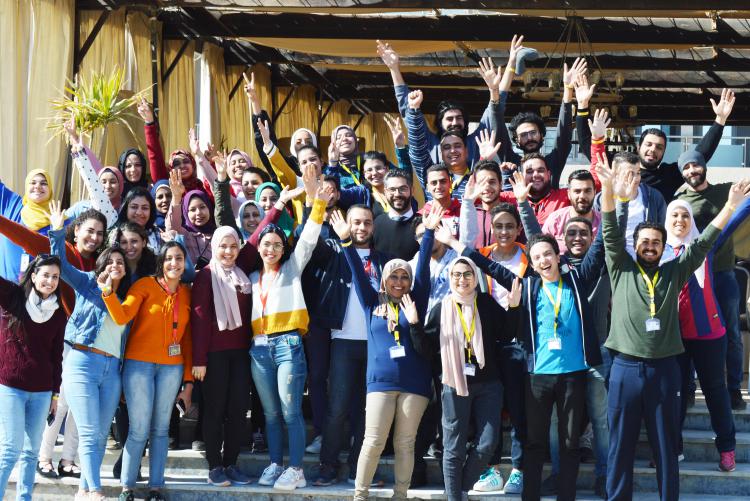 As implementing partner, AMIDEAST manages the multi-faceted USAID-funded program, which is designed to help high-achieving Egyptians to learn skills that meet the needs of the 21st century economy. The young women and men, admitted to the program through a competitive process, benefit from English language and leadership training, career guidance, internships, and community service. Qualifying students also have the opportunity of a summer or semester of study in the United States.
In addition, the program has addressed the need in Egypt to expand access to higher education for individuals with disabilities. In addition to awarding numerous scholarships to individuals who are hearing, visually, and otherwise disabled, AMIDEAST has partnered with Helm Consulting for Inclusive Solutions to develop and establish Disability Service Centers at the five universities to help them ensure inclusive and equal access to higher education for persons with disabilities.
The addition of a fifth cohort not only means that more qualified students will have the chance at a quality higher education. By having each university and faculty participate in the process of selecting the students, the program hopes to encourage the public universities to launch, support, and manage their own scholarship programs in the future.