National PCELT Initiative Supports Morocco's English Language Goals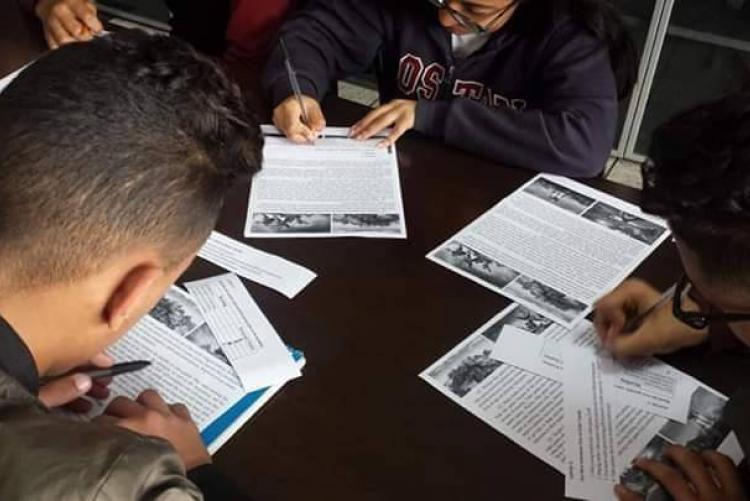 Amideast's Professional Certificate in English Language Teaching (PCELT) program is being deployed to improve the level of English language instruction in Morocco's public school system. The National PCELT Initiative, which is funded by the U.S. Embassy in Rabat and implemented in coordination with Morocco's Ministry of National Education, aims to prepare a cadre of 84 leading ministry trainers and inspectors to play a critical role in improving English language teaching practices throughout the country.
The Moroccan initiative is a first for the PCELT program, which Amideast developed in partnership with World Learning/SIT Graduate Institute to provide the region's English language teachers with an internationally recognized and U.S.-accredited certificate program tailored to their needs and focused on creating learner-centered English language teaching regionwide.
The PCELT experience … has revolutionized the way I perceive teaching." — Moroccan PCELT graduate
English is critical to the short- and long-term development of youth employability in Morocco. It is also important for the country's ability to stay competitive—whether in tourism, agricultural exports, technology, or other economic sectors. Yet only 5% of students leave secondary education equipped with proficiency in English, hampering the country's ability to benefit fully from globalization, considering that English is the primary language of international trade. In fact, recent research indicates that Moroccans who speak English proficiently have greater access to job opportunities and can make up to 13% more than their non-English speaking colleagues.
Recognizing that it needs to rapidly expand its ability to teach English as a foreign language to both youth and professionals, the Moroccan Ministry of National Education has committed to promoting English in primary, secondary, and tertiary public institutions.
To date, three cohorts totaling 36 trainers and inspectors have completed the program and are now PCELT-certified. Two others have been trained and licensed as PCELT trainers in this initial phase. This summer, 48 other participants will take the PCELT course, for a total of 84 graduates.
PCELT not only tackles this education gap, but also addresses the teacher-centered approach common in classrooms regionwide by introducing interactive, communicative teaching methods. Their PCELT training will prepare these ministry officials representing the country's various regions to help change the beliefs and practices of the many pre-service and in-service teachers they work with throughout the country. Over time, such critical changes in English language teaching will help lead to improved outcomes for students in Morocco and, in turn, increase their access to academic and career opportunities.