Financial obstacles are the greatest barrier to studying abroad that U.S. college students face. Community college students, who at any one time constitute more than 40% of U.S. undergraduates, generally constitute no more than 2% of those studying abroad, and fewer U.S. study abroad students travel to the Middle East and North Africa than to any other region of the world.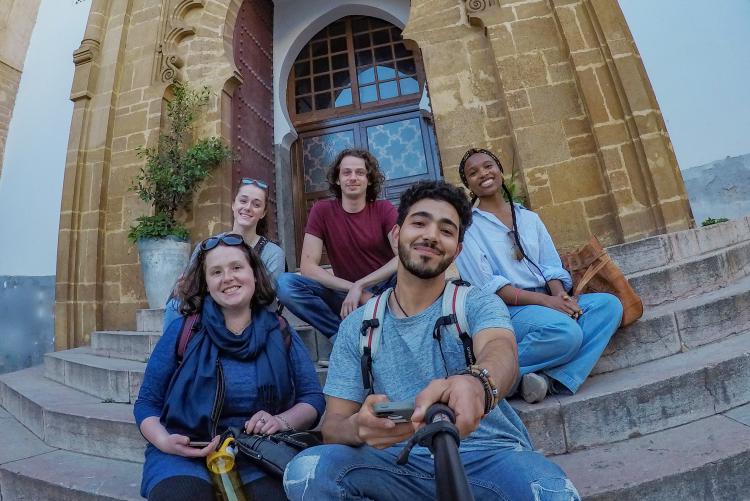 The lack of equity, diversity, and inclusion in study abroad is rooted in the same historical forces that have divided the world into North and South, identifying the Global North as the locus of critical contemporary knowledge in high-demand fields of study.
The Global South, however, likewise produces such knowledge. South-South and South-North axes of knowledge dissemination are critical for knowledge-sharing and the mutual understanding needed to address challenges of justice, sustainability, development, and peace required for the future of human survival on a habitable planet. It is thus imperative to provide more undergraduates representing the diversity of the United States to engage with the world. All of it.
To further this priority, Amideast has established Project Minaḥ to enable more students enrolled in community colleges and other two-year degree programs to engage with peoples of the Middle East and North Africa through Amideast's regular virtual, hybrid, or onsite programs, as well as those developed especially for this audience, such as the recently announced CASE Program.
Launching in 2023, the Community, Activism, and Social Entrepreneurship (CASE) Program is our first Project Minaḥ initiative and will introduce participants to the world of advocacy and civil society organizations in and around Tunis through daily presentations, panel discussions, engagement with local peers, tours, and community service. Over an eight-day period, participants will interact with leading organizations, activists, and community leaders on topics of civic engagement, sustainability, race, minority communities, gender, migration, and other critical global justice issues through Tunisian and North African lenses. Stay tuned for additional details and application information.