Meet some of our newest alumni — 18 MSSF scholars who graduated this year! We congratulate them on their many accomplishments and admire their drive, as global citizens, to give back to their communities.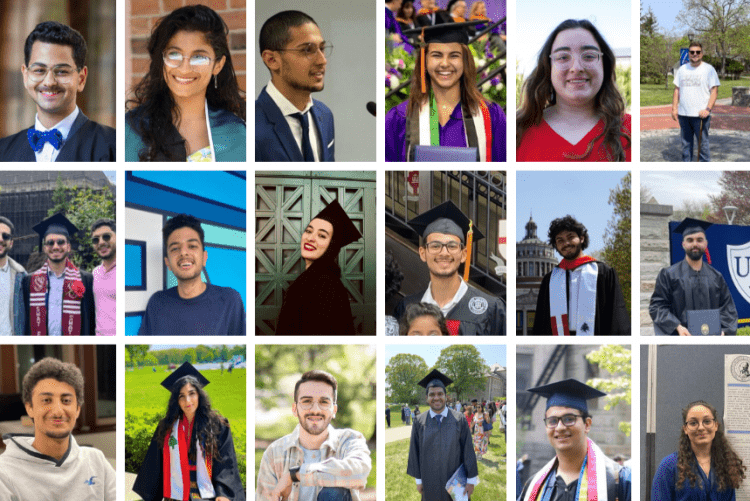 EGYPT
---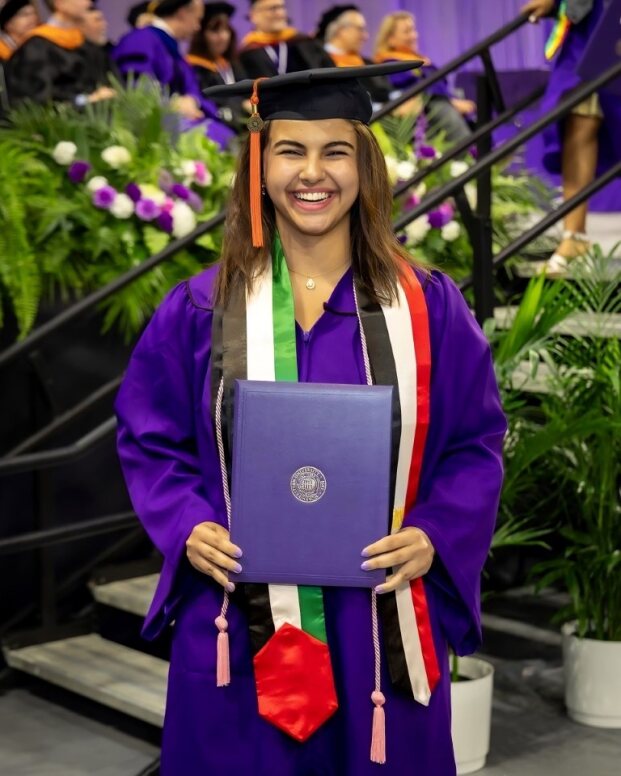 Rawan Mohammed graduated from Northwestern University with a degree in computer science and human-centered product design. A self-starter with an aptitude for teaching and empowering others, she dedicated three years as a peer advisor, helping incoming freshmen navigate their college experience and excel in their engineering studies. She also served as a teaching assistant for introductory computing classes and taught Python and computation fundamentals to middle schoolers at a local school near her campus. Ready to kickstart her career as a technical business analyst at Bank of America in North Carolina, Rawan is excited to "contribute to the launch of products that will impact millions of users worldwide."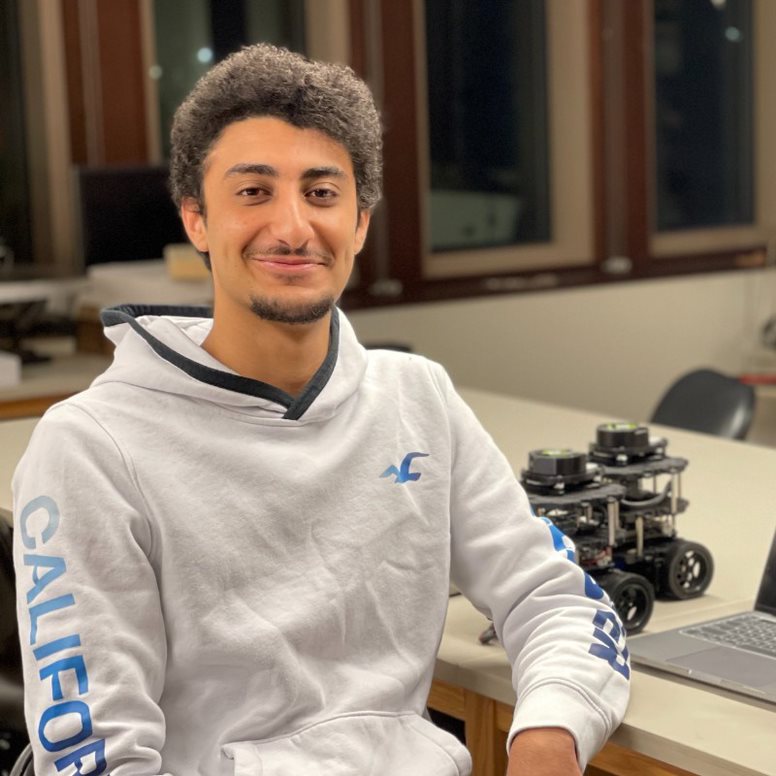 Moustafa Sabra graduated with a degree in computer science from Connecticut College, where he made a point of becoming an active member of the computer science department. He rose from tutor to co-founder of the first-ever Connecticut College Robotics Club, before being nominated for a research position to work on object detection and recognition models. In 2020, he coauthored his first paper for a major conference in his field and, soon after, earned the Myer's fellowship for his graduation research project on robot-shared intelligence. His experience in the United States has been thrilling, especially because of the abundance of growth opportunities. Every day, he says, he encountered new people in different settings who taught him a valuable lesson or guided him toward his next move. Moustafa interned at Remitly during his junior year and is excited to return there to begin his professional journey and gain practical experience in his field before pursuing his Ph.D. in aerospace engineering.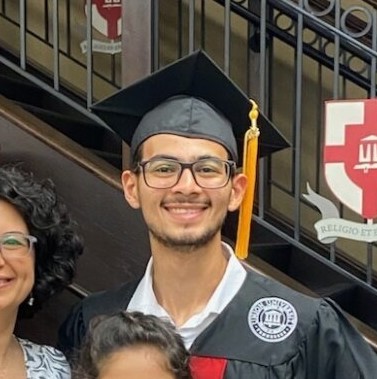 David Ebrahim received his bachelor's degree in mechanical engineering from Union College, where he thrived both academically and personally. A notable highlight of his undergraduate career was his senior project, in which he and his team engineered a torque arm bracket that improved the efficiency of conveyor systems for Diversified Conveyors International, a leading material-handling company. In addition to his academic pursuits, David cherishes the memories he made and the impact the vibrant college community had in helping him reshape his priorities, perspectives, and goals. David is excited to join H&M Construction in Jackson, Tennessee, as a mechanical design engineer, while looking forward to giving back to his community in Egypt by teaching, mentoring prospective college students, and supporting organizations focused on the country's development. "My experience was life-changing, and that is why I am thankful to Amideast and the MSSF for equipping me with the tools, skills, and financial aid to help me reach it," he reflects.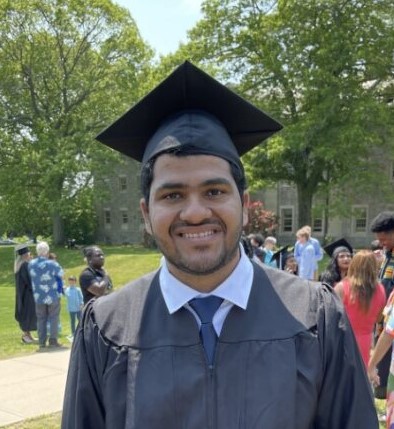 Adham Khalifa graduated with a degree in computer science from Connecticut College, where he lent his talents to numerous projects and causes. He excelled as a scholar at the Ammerman Center for Arts and Technology and served as program coordinator for the robotics club, sharing his expertise with budding enthusiasts in his field. Adham's broader interests lie in utilizing technology to improve lives, and he aims to pursue a career in software engineering with a focus on machine learning. He has already developed an iOS application for the visually impaired and a Python program for sentiment-based music recommendations. He also built a program to tackle Covid-19 capacity restrictions, significantly reducing the workload for the college registrar's office.  "The scholarship has allowed me to pursue my passion for computer science and unlock opportunities that have contributed to my professional and personal growth," he reflects, adding that "the experience has significantly broadened my horizons and fostered a deep sense of gratitude and responsibility to give back to my community."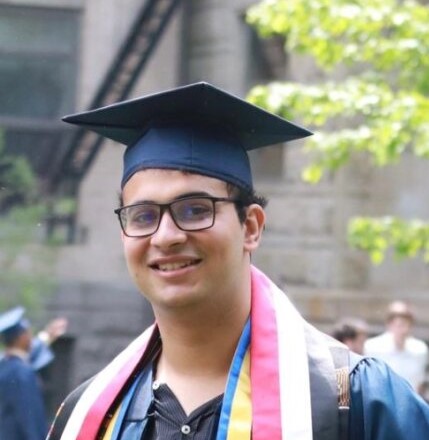 Ahmed Elsayed graduated with a degree in computer science and mathematics from Whitman College. Stepping into leadership roles with ease, he revived the Muslim Student Association and co-organized the first-ever Eid Al-Fitr event on campus. His dedication to guiding his peers shone through his two-year tenure as a student career advisor, and his outstanding research skills were recognized when he was awarded the prestigious Adam Dublin Award. He also received the David Nord Award for his project on queer stories from the Middle East and North Africa, exploring their relationship to culture, society, and religion. Topping off his experience was an internship with Microsoft during his junior year to acquire industry experience. Ahmed credits his education with helping him become a well-rounded individual instead of solely a "successful computer scientist," bringing him closer to realizing his goal of becoming a critical thinker, a knowledge enthusiast, a creative writer, and an ethical human being. Building on his accomplishments, Ahmed is embarking on a new chapter at Microsoft as a full-time software engineer, joining the esteemed Customer Experience Team at Xbox.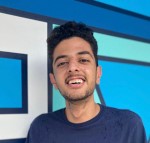 Saif Mostafa earned a degree in computer science and a minor in data analytics from Stetson University. Valuing the opportunity that Stetson offered him to appreciate the diversity of religions and cultures, he served as director for interfaith education on campus and became an Interfaith Values Fellow, joining other peer influencers who seek to positively engage students of various religious, spiritual, and secular identities in ways that enrich campus life. He also co-founded the Arab Student Organization, which aims to highlight the richness of Arab culture and to challenge and counter Arab stereotypes and misrepresentations that often plague the media.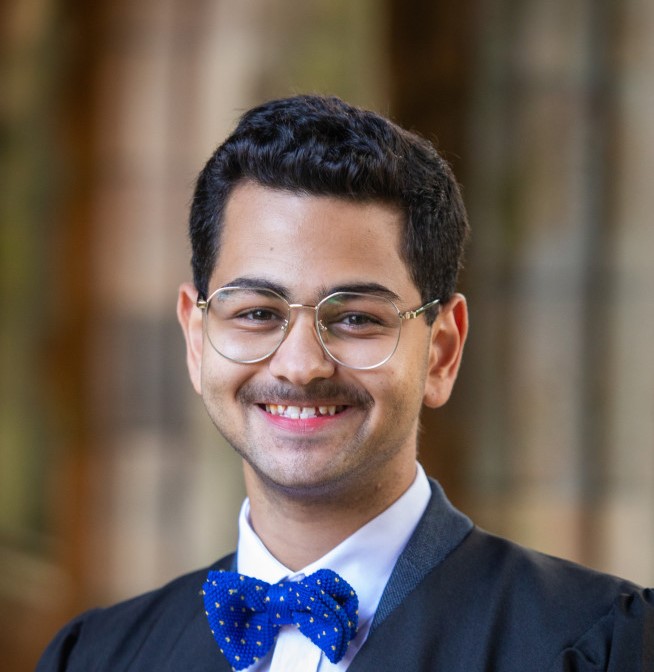 Seif Selim graduated from Sewanee: The University of the South with a B.Sc. degree in neuroscience. The opportunity to study the impact of repetitive mild traumatic brain injury complemented his coursework, kindling his interest in research that was solidified by opportunities to spend a semester of study abroad as an undergraduate research assistant at the University of Copenhagen and the summer between his junior and senior years in the prestigious Chemers Neustein Summer Undergraduate Research Fellowship Program at The Rockefeller University in New York City. Despite his challenging academic program, Seif found time to serve as the president of the Organization for Cross-Cultural Understanding, tutor his peers in biology, and join the Interfaith Council and fencing and neuroscience clubs. He is now pursuing his Ph.D. at Brandeis University.
LEBANON
---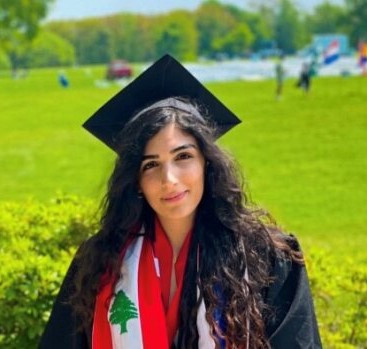 Sbidag Demerjian graduated from Connecticut College with a triple major in quantitative economics and econometrics, international relations, and East Asian studies. She received numerous awards including the William J. Robinson's '95 Award for Achievement and Commitment, the Women in Economics Prize, and the Best Econometrics Student Award. Moreover, she conducted original research on the history of minorities in the Middle East and the collapse of the Lebanese economy, co-founded and hosted an international news program, and held several student leadership positions. At the start of her college journey, she wanted to become an international human rights lawyer but later developed a "burgeoning passion for economics." This led her to shift her aspirations toward becoming a development economist, with a focus on Lebanon. After graduation, Sbidag will join Morningstar Inc. as a financial product specialist. Grateful to Amideast for "provid[ing] crucial scholarships and financial support, easing the burdens of educational expenses," she adds, "[T]heir impact goes beyond the intellectual realm. They have nurtured my personal growth and development, acting as more than just an office but a second family."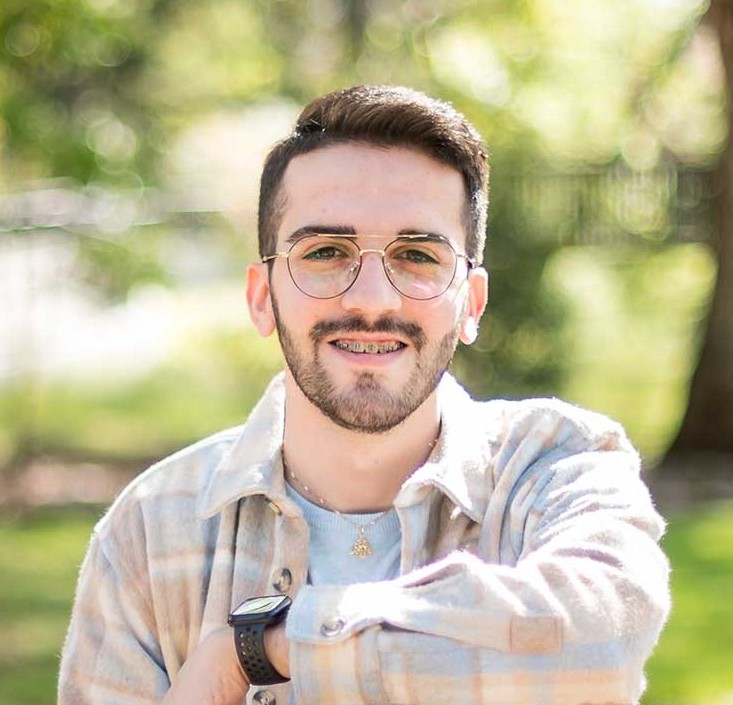 Hikmat Abu Shahla graduated with a degree in cellular and molecular biology from Chico State University in California. He participated in the Kennedy-Lugar Youth Exchange and Study (YES) program, which landed him in Butte County as a high school student in 2017. Excited to return to Butte County in 2019 to pursue his bachelor's degree at Chico State, he soon found himself back in Beirut after the onset of the global pandemic, arriving in time to provide first aid following the catastrophic port explosion and later administer Covid-19 vaccines. These "beautiful disasters," as he calls them, strengthened his resolve to pursue a career in medicine. He engaged in extensive community service, led research on idiopathic scoliosis, and received the prestigious Study California Scholarship in 2023. His passion for helping others extended to various organizations on campus, including the Pre-Med Association and Global Student Society, an international student community he founded. Now, Hikmat is set to begin his master's at Johns Hopkins University's School of Nursing with a full scholarship.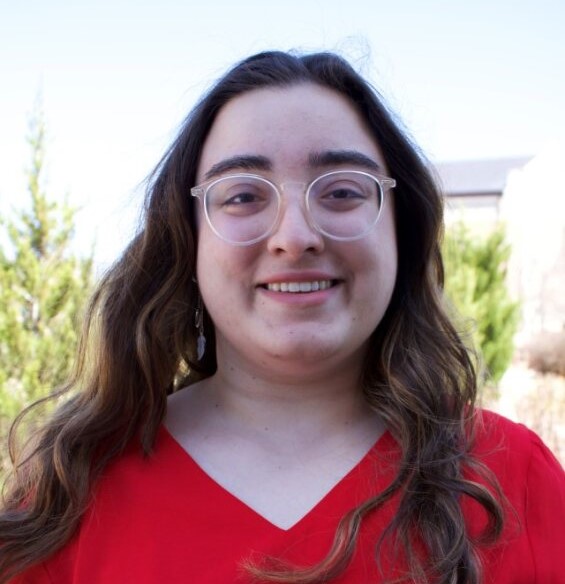 Andrea Francis graduated with distinction from the University of Denver with a bachelor's degree in mechanical engineering. Her undergraduate career was marked by more than three years of research in her field, during which she completed a thesis and served as a research assistant, experiences that helped solidify her passion for engineering. Andrea treasures the sense of community and friendship she found in the United States and is happy to have pursued her studies and improved herself there. Recently, she accepted a role as an associate consultant at PTC, a computer software and services company.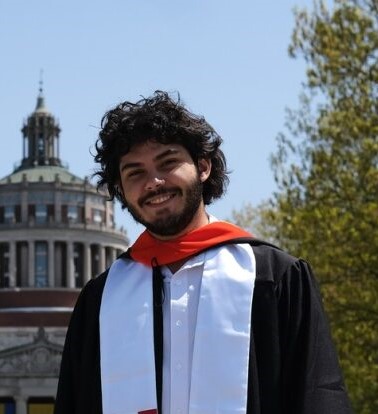 Charbel El Haddad graduated with a degree in electrical and computer engineering from the University of Rochester, with minors in physics and gender, sexuality, and women's studies. He excelled academically, earning the prestigious Donald M. Barnard Award while balancing his studies with responsibilities as a tutor, teaching assistant, and researcher at the Laboratory for Laser Energetics. He also served as the president and publicity chair of the Student Association for the Development of Arab Cultural Awareness, where he revived the Dinner for Peace event to showcase Arab culture and raise funds for refugees.. Charbel's career goal is to create innovative solutions that ensure equitable access to technology, especially in Lebanon. He is excited to start his career as an electrical integration engineer at Amogy, a cutting-edge startup that uses ammonia as a renewable energy source. Charbel says Amideast and the MSSF have had a profound impact on his life. "Even now, five years later, I still look back in fondness at all the hot summer days spent at the Amideast DKSSF office in downtown Beirut. I would never have managed to navigate the difficult road to the U.S. on my own. I had solid advice on everything I needed—visas, essays, SATs, and so much more. I met amazing people from all around Lebanon; despite our vastly different socioeconomic backgrounds, we were all equal in that office, and we all had one goal."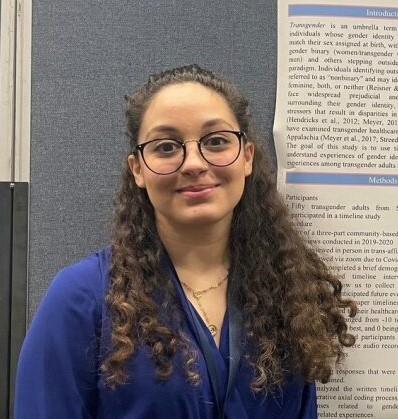 Nadia Manasfi graduated from Lafayette College with a double major in psychology and women's, gender, and sexuality studies—a major not available in Lebanon. She conducted original research on the access of LGBTQ+ people to healthcare and has three manuscripts pending publication. Naida shares that she her college experience changed her trajectory: "I first went to the U.S. wanting to be a medical doctor. My plans soon changed as I was provided with the resources to explore my interests. I am currently aiming to work for a few years before applying to a PhD in Public Health to explore LGBTQ individuals' healthcare access and experiences." Grateful for the opportunity to pursue a degree in women's, gender, and sexuality studies, she reflects, "None of my accomplishments would be possible without Amideast and the DKSSF. Coming to the U.S. shaped the person I am today which will affect my [plans] and the work I produce as an aspiring researcher." 
Maroun Mezher graduated with a double major in economics and mathematics from Hamilton College, where his creativity and cultural competence made him a stand-out student and a credit to his community.  He is proud of helping to found the International Cultural Association and form a classic rock band, the Blackberriez. Maroun's college experience in the United States was nothing short of rewarding. He regularly received support and inspiration from faculty, staff, and fellow students, who taught him to push boundaries and invest his time and resources in "what truly matters." His experience also taught him the importance of financial literacy, and he "would love to give back to my community through lessons on financial literacy." After graduation, Maroun will start his career as a researcher at Nera Economic Consulting. He says that if it weren't for Amideast and the MSSF program, he would not have attended Hamilton in the first place. "So, in a way, the program is the reason that I am where I am today."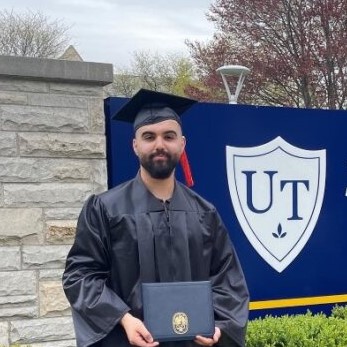 Ali Yaacoub pursued a dual major in electrical engineering and computer science and engineering at the University of Toledo. Standing out as an all-around achiever, he graduated with a stellar GPA and a year of valuable experience in his field under his belt. He is excited to embark on the next phase of his journey as a controls engineer at a company in Ohio. Ali credits his success to his transformative experience in the United States that helped him discover his true potential as an engineer and give him "two degrees from an accredited U.S. university, practical experience, social and professional skills, linguistic skills, and much more." He is also grateful to Amideast and the MSSF for turning his life around. "None of this would have been possible without Amideast and MSSF. Both were the definition of 'life changing' to me. I could have never had the career that I am about to start if it was not for them. That's a debt I can never repay."
TUNISIA
---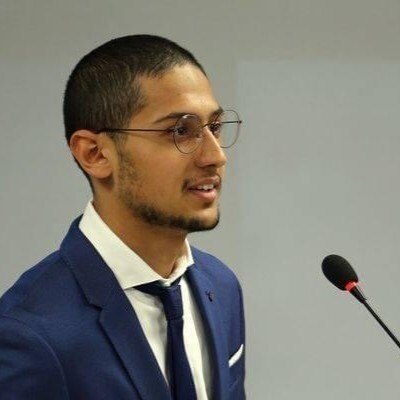 Achref Dhahbi graduated from Williams College with a double major in astrophysics and mathematics. He conducted research on galaxies in the early universe and spent a semester in Geneva, Switzerland, at CERN, the world's largest particle physics laboratory. For his senior thesis, he studied turbulence in protoplanetary disks, the birthplaces of planets. After a stint researching radio astronomy at the Harvard Smithsonian Center for Astrophysics, Achref will move to the NASA Goddard Space Flight Center, where he aims to analyze planetary spectra and develop computational tools for astronomy. But his passion for cultivating knowledge and sharing his enthusiasm doesn't stop here. He was recently named leader of the Tunisian Space Association's Astronomy and Astrophysics Department, where he and his team organize outreach activities to make astronomy more accessible for Tunisian students. Achref credits Amideast with helping him improve his English skills and prepare for college admission through the American Corner, the MSSF, and the EducationUSA Competitive College Club. "The MSSF helped support me financially during my four years and allowed me to enjoy myself and make the most out of college without putting any burden on my family, for which I'm very grateful," he reflects.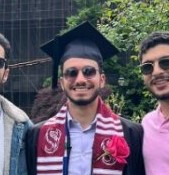 Youssef Kharrat graduated with a double major in engineering and computer science from Swarthmore College. A high point of his college career was building an embedded system to control a prosthetic arm based on the user's muscle activity and intention, an innovative project that was recognized at the Engineering Colloquium convened by Swarthmore's engineering department. A self-starter with an aptitude for sports, he co-founded and ran the boxing club on campus, connecting with others who shared his passion. Youssef also valued the friendships he formed for providing a strong support system throughout the academic, personal, and emotional challenges he faced, especially during the Covid-19 pandemic. Post-graduation, he wants to gain work experience before considering a Ph.D. program. He hopes to give back to his community by continuing to work with Amideast to guide students who want to complete their studies in the United States. Youssef is also collaborating with friends in Tunisia on potential projects that could be deployed in the American market, seeing this as an opportunity to bridge communities.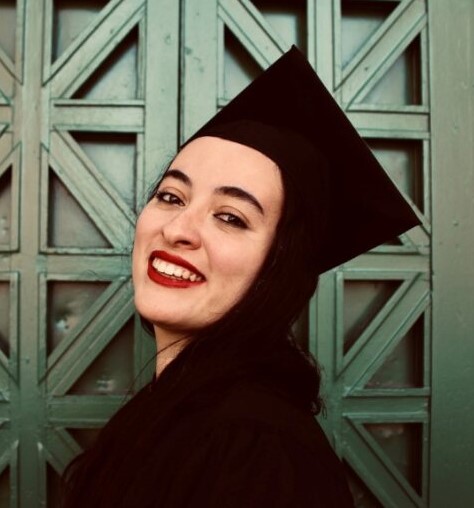 Zeineb Ouerghi traveled to four different countries during her undergraduate career at Minerva University, where she earned a degree in computer science. She immersed herself in the local languages, cuisines, and customs of each country, and gained a "profound global perspective," as well as a "deep appreciation for the nuances of each culture, dismantling stereotypes and fostering a genuine understanding of our shared humanity." No less, she says her college experience in the United States helped her become more independent, self-reliant, and responsible. Through her experience, Zeineb became passionate about lifelong learning and innovation. As a newly graduated software engineer, she has joined Deutsche Bank. Her vision is to establish initiatives to empower individuals in the Middle East and North Africa Region. She hopes to nurture local talent, provide resources and mentorship to younger generations, contribute to the growth of the regional startup ecosystem, and create opportunities to uplift her community. Zeineb says that she is thankful to Amideast and the MSSF/DKSSF for their great support in times of uncertainty, particularly during the pandemic.
YEMEN
---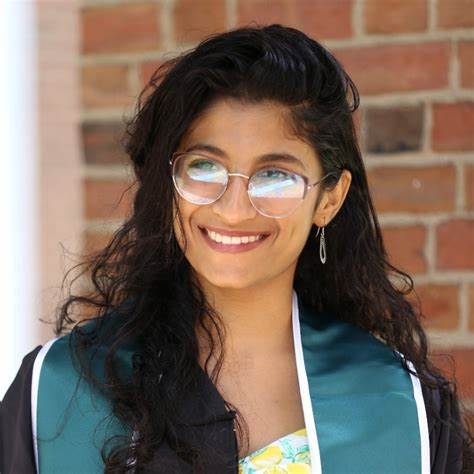 Hana Ba-Sabaa graduated from Dartmouth College with a degree in computer engineering. She is currently interning at Lodestone Biomedical LLC as a UI/UX Designer. Over the course of her education and career, she honed her skills in user research, prototyping, and iterative design.