Amideast is pleased to partner again with Schmidt Futures and the Rhodes Trust to launch a new round of applications for Rise, an exciting initiative that seeks to identify a third cohort of 15–17 year-olds of outstanding promise around the world.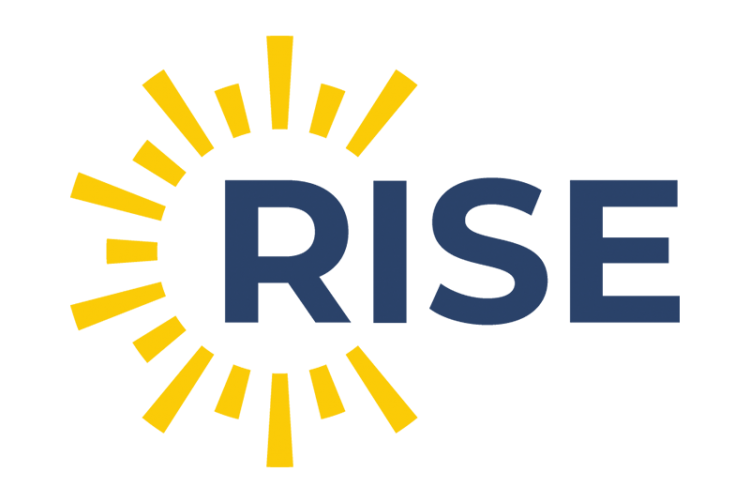 Rise is the anchor program of a broader $1 billion philanthropic commitment from Eric and Wendy Schmidt to identify and support global talent. It is premised on the idea that brilliance can be identified in youth by ages 15–17, according to Schmidt Futures co-founder Eric Schmidt. "The science came back that there's a general consensus that great talent appears by 16, but not by, like, 13 or 14," he said in 2020. "You have the ability to change their future outcome."
To find these teens, Schmidt Futures has turned to partners like Amideast to help spread the message around the world. The African Leadership Group, for example, seeks great young minds in Africa, while the Latin American Leadership Academy helps source candidates from Latin America. Winners gain access to a broad array of lifetime benefits, from need-based college scholarships and graduate school funding to mentorship, career guidance, and seed funding for social enterprises. The program aims for long-term impact to solve the problems that humanity will face in the coming decades.
With two full cycles of outreach behind us, Amideast is very proud of all the young people who have risen to the Rise Challenge—the program's project-based, video-forward application—and the eight-month selection process that follows. Each year, around 50 MENA youth were among the 500 finalists, and 11 were among the first two cohorts of 100 Global Winners.
YEAR 2 GLOBAL WINNERS FROM MENA
Just days before the launch of this year's Rise Challenge, we were excited to learn that seven young people from Egypt, Lebanon, Libya, and Tunisia were among the second cohort of 100 Global Winners:
| | |
| --- | --- |
| Interested in nature since a very young age, Youssef Basem Maree Ali Taleb is an enthusiastic environmentalist and photographer from Egypt who has dedicated his journey to alleviating biodiversity loss in Africa through conservation and technology. For his Rise project, he started an initiative in Egypt to disseminate knowledge and awareness about biodiversity holistically. Youssef aspires to a career in conservation and wishes to establish an organization that tackles the environmental challenges in the MENA region. | |
| Mohamed Ashraf Ahmed Rabie Ibrahim is an Egyptian STEM student from Old Cairo who is eager to make a difference in his surroundings. He is passionate about solving problems for disabled people. For his Rise project, he started constructing a low-cost prosthetic arm, which will improve mobility and the ability to manage daily activities. Mohamed participated at the national level in and won awards from multiple science competitions, helping him scale his idea. | |
| Fatma Mahmoud spends much of her time making projects to solve the world's biggest challenges, such as climate change and water shortage. She was selected to study in an Egyptian STEM school and won a hackathon competition focused on desalinating seawater using sugar cane. She also won the MENA-wide Sheikha Fadia competition for projects to solve water and energy challenges. For her Rise project, she honed in on mitigating global warming, preventing climate change, and preventing car exhaust from polluting the air. | |
| Egyptian Farid Mohammed is an eager problem-solver, robotic programmer, and artist who always integrates creativity and value into his projects. That was clear in his Rise project Q-Bot—a robot that assists law enforcement in safely approaching inaccessible areas. An enthusiastic gamer, Farid perceives life as a game with distinct levels where he progresses as he grows and attains his aspirations, helping the world and leaving a positive mark in the future. | |
| Bouchra Geagea is a Lebanese student seeking to make the world a better place. She wants to become a lawyer to defend people's rights and serve justice. She also wants to take action toward mitigating global warming. For her Rise project, Bouchra focused on the role of citizens in lessening the effects of global warming by implementing green roofs, proving how small actions can have a huge impact. | |
| Jawhara Assaid Abdelhag Emhemed is a Libyan educational activist, technology lover, and STEM enthusiast. Her Rise project seeks to reduce technological illiteracy by introducing kids to Microsoft Office productivity tools, the Internet, and basic programming constructs. She plans on using her educational experience and skills to build an artificial/augmented intelligence system that provides personalized learning material and other modifications to education systems. | |
| Wael Kouki is a Tunisian graphic designer and activist who founded a climate action NGO and started an organization that supports young talents, with both initiatives collectively reaching over 2,000 people. Wael's drive to empower people inspired them to start volunteering at a local orphanage at the age of 13 and to continue doing so. For their Rise project, Wael founded an amenity that provides free graphic design services for small businesses and nonprofits in order to help relieve financial inequalities and improve the owners' mental health. | |
WHAT'S AHEAD FOR THIS YEAR'S APPLICANTS
That many of the global winners stand out for their tech skills may not be surprising for an initiative backed by the former CEO of Google. However, Rise also recognizes individuals from other fields—part of its commitment to support those with the potential to make an impact in a wide range of disciplines.
"Although my project was a scientific one, other winning projects were from a wide spectrum of fields," said Egyptian Winner Israa. "Any project that you see will benefit people around you, whether it is your small community, your neighborhood, your country, or the whole world—this is a project that you can apply for Rise with."
The third cycle of applications sets off an eight-month application process, with Rise Challenge project submissions due January 25, 2023. After that, Rise's volunteer Selectors work to review projects and narrow tens of thousands of applicants to just 500 Finalists, who take part in live Finalist days hosted on Zoom. From there, the final 100 Global Winners are selected
Projects from past Winners have included inventive solutions to problems, startups, and entries in international entrepreneurship and IT competitions. Israa, the 2021 global winner from Egypt, recalled the frustration of entering her project ideas in multiple competitions without proceeding beyond being shortlisted. Her advice is to keep on trying, because you never know when a program like Rise will take a chance on you:
"You should not stop at the first challenge that faces you. You need to continue doing what you are passionate about and what you are good at." She attributes her Rise success to a good fit for her: "My values and my project idea align with Rise's message of serving the community and making positive change in the world around me."
Israa made her comments during one of a series of webinars that Amideast field offices are hosting to guide this year's applicants through the process. Participants have a chance to ask questions and hear from Israa and several other the global winners from the region. The webinars are available here.
---
Interested in participating in Rise or learning more?
Youth 15-17, start an application here.
Adults 21 and over with experience selecting for scholarship programs, volunteer to be a Selector here.
More information about the program is available here: www.amideast.org/rise