We are pleased to welcome 20 new Hope Fund scholars and wish them a successful and healthy start to their college careers.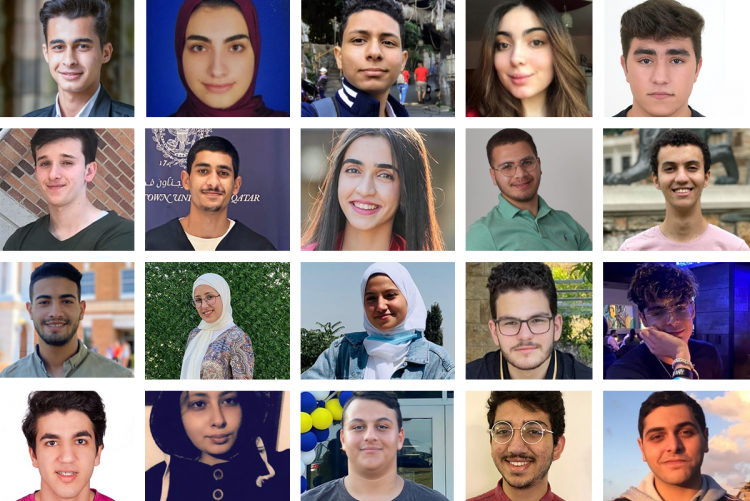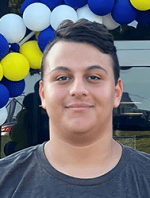 Khaled Abunijaila, a registered refugee from Gaza City, attended the private Rosary Sisters school through high school, where he maintained an outstanding academic record and continuously ranked at the top of his class. Keen to learn about different cultures and communities, Khaled spent his junior year in Michigan through the Kennedy-Lugar Youth Exchange and Study (YES) program, completing more than 50 hours of community service and participating in varsity sports and other school activities. Khaled is excited to be back in Michigan, where he is the first Palestinian to represent his country at Siena Heights University. He plans to double major in marketing and international business.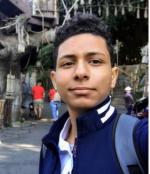 Mohammed Alhalimi's passion for computers began at a young age, leading him to participate in local and international competitions and hackathons, where he won numerous prices. The Gaza native also launched his own tech startup with the help of GazaSkyGeeks, headed his school's science and math tutoring clubs, and started many initiatives to help improve digital literacy in his school and community. Mohammed participated in the U.S. Department of State-funded, Amideast-administered English Access Microscholarship (Access) Program and spent a year of high school in California with the YES program. He is beginning his studies in computer studies at Caltech this fall.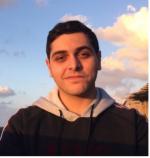 A registered refugee from Gaza, Zuhair Almassri attended Holy Family School, where he demonstrated creativity and academic excellence and volunteered at local organizations, such as Atfaluna Society for the Deaf and Al Rantisi Children Hospital. In addition, he helped initiate a summer camp where children could learn about Gaza's culture and history. Zuhair was accepted to the Middle East Partnership Initiative (MEPI) Abraham Lincoln Incentive Grants and Hope Fund programs and, with their help, is thrilled to begin studying computer science at Union College.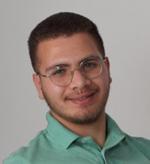 Mohammad Awwad, a registered refugee from Ramallah, is pursuing his bachelor's degree in computer science at Roanoke College. He attended a private school, Latin Birzeit, through high school, except for a year spent in the United States through the YES program. He is also an alumnus of the English Access and the Lincoln Grants programs. Grateful for these opportunities, he says, "Amideast has been a huge part of my life; it helped me build the skills and confidence to follow my dreams. [It] always had an effect on my progress and my dream to make the world a better place."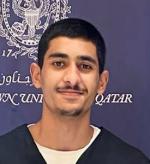 Mohammed Hanoun, a registered refugee from Nablus, has been keenly interested in the subject of economics for many years. He attended Ramallah Friends School, where he dedicated his free time to learning more about the subject and graduated with an international baccalaureate diploma (IB). He is excited to begin his bachelor's degree program in international economics at Georgetown University's School of Foreign Service in Qatar.

Raghad Hasanein, a registered refugee from the Gaza Strip, attended UNRWA schools before moving to public schools, where she was a top-ranked, well-rounded student. As she begins her undergraduate studies at Stanford University, she is planning to major in computer science and minor in gender studies but she anticipates that Stanford's interdisciplinary environment will allow her to discover even more interests.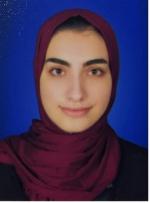 Aya Ismail, a registered refugee from Gaza City, attended UNRWA schools for her primary education and completed her secondary education at a government school. She is at Tufts University, where she plans to major in media studies and minor in gender studies. Aya believes that visual media offer a vast potential for helping Palestinian women to be a part of the global community, as well as to empower them to voice their stories, successes, and hardships. She plans to use her undergraduate study of media theories to shed light on the many struggles that Palestinian women encounter from both the occupation and patriarchy.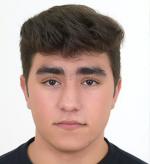 As a Palestinian refugee growing up in a rural Lebanese town, Majd Khalaf excelled at physics and mathematics and was passionate about constructing buildings, bridges, and other infrastructure. Today, at Norwich University in Vermont, he is taking his first step toward realizing his dream of completing both undergraduate and graduate degrees in civil engineering. Majd values the American college system's focus on interdisciplinary learning and small class sizes that promote collaborative thinking and aspires "to help other students achieve their dreams as much as Amideast helped me."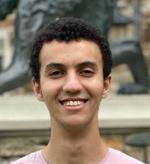 Anas Matar is a registered refugee from Deir Al-Balah, Gaza. He attended the private Al-Salah High School, where he maintained an outstanding academic record, served as vice president of the English club, and was an active member of the technology club. In addition, he competed in the Ministry of Education's National Competition, winning first place in the "Innovative Technologies" category during his junior year. Anas was accepted to the Lincoln Incentive Grants and the Hope Fund programs, both of which helped him develop academically and personally and prepared him for future study in the United States. He plans to major in computer science at Rhodes College.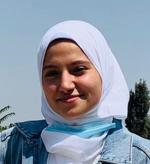 Yara Matar, a registered refugee from Al-Nuseirat Camp, Gaza, attended UNRWA schools for nine years before moving to government schools to complete her secondary education. Her profound interest in learning languages, evident throughout her education, led to her selection for both the English Access and YES programs. While on the YES program, spending a year with an American host family in Washington, D.C., she studied English, Spanish, and American Sign Language (ASL). When she returned to Gaza, she started an ASL club at her high school and shared her new knowledge with others. Yara is planning to continue her passion for languages at Earlham College, where she will major in comparative languages and linguistics.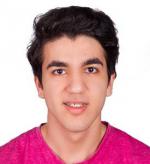 The youngest of five children, Ameer Mohra grew up in Gaza, where he graduated from Arafat Secondary Boys School, a highly selective, competitive government magnet school for gifted and talented students. An outstanding student, he excelled in the sciences, particularly computer science, and was active in extracurricular activities. He started learning about computers and programming after joining One Million Arab Programmers, a competitive opportunity that included online Android development courses from Google. He also participated in a robotics competition between schools in the Gaza Strip, developing a robot that could be moved by voice. Ameer is majoring in computer science at Bridgewater College.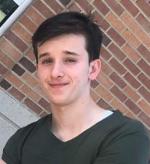 Mohammed Murtaja excelled academically at governmental schools in Gaza and, at the age of 12, began learning to code and design websites, interests he continued to develop through the "Code for Palestine Program," which put him in touch with professors and graduates at elite American universities like Stanford, Harvard, and MIT. He received a MEPI Lincoln Incentive Grant and another U.S. Department of State scholarship to study English and business at the University of Tennessee for one month. Upon his return, Mohammed made several contributions to civil society as a part of the "Voices from Palestine Team." He also won the Novell Gaza competition and was recognized by the Ministry of Education as the most talented student of the year. Mohammed is excited to begin his studies this fall at Washington & Lee University, where he is majoring in computer science.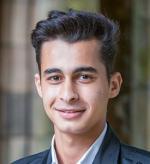 AbdAlrahman Najjar, a registered refugee from Gaza, attended UNRWA schools before he was accepted to Arafat Gifted Secondary School, where he excelled academically and was ranked as one of the top students. In addition to his academic achievements, AbdAlrahman was active in his school community and the IT club and was accepted into the two-year English Access Program. He is the first Palestinian to be accepted at Sewanee: The University of the South, where he plans to double major in computer science and neuroscience.

Ismail Nashwan is a registered Palestinian refugee from Gaza. During his junior year of high school, he served as a citizen-ambassador in the United States through the YES program and is excited to be back in the United States this fall to begin the pre-med track at the University of Notre Dame, the first step toward his goals of studying medicine and becoming a neurosurgeon.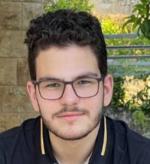 A native of the West Bank city of Nablus, Abdelrahman Qamhia has been fond of technology, especially computers, since his childhood. He participated in both the Access and YES programs. During his exchange year in the United States, he excelled academically and received many certificates in recognition of his skills, including a certificate of academic excellence for achieving a 4.0 GPA. Abdelrahman is excited to start his studies this fall at Lehigh University, where he intends to major in computer engineering and minor in computer science.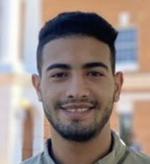 A registered refugee from Khan Younis in the Gaza Strip, Mohammed Jamal Qudaih attended UNRWA schools until the ninth grade before switching to a public school in Khan Younis. His parents instilled the value of higher education in Mohammed and his nine siblings, all of whom have either completed or are pursuing a university degree despite their family's limited financial resources. Mohammed credits the opportunities that he had at Amideast, starting with the two-year Access Program, for enabling him to realize his dream of pursuing his higher education in the United States. Mohammed is pleased to be studying computer science at Bridgewater College.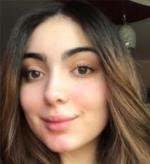 Farah Sabbah, a registered refugee from the Gaza Strip, attended UNRWA schools for most of her life. An academic high-achiever, she supplemented her studies by participating in several clubs and in many workshops related to environmental issues. Selected to participate in the YES program, Farah spent a year of high school in the United States, taking advantage of the opportunity to experience the rewards of volunteering as a math tutor for students with special needs. Returning home with plans to continue her education in the United States, she is excited be at Oberlin College, planning to major in psychology to help people in her country and make a change in the world.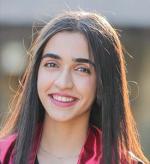 Mayssa Salameh is a registered refugee who grew up in Ramallah, where she attended the public Al Bireh High School and completed the two-year English Access Program. Through her active participation in the EducationUSA Competitive College Club (CCC) and the Hope Fund, she was able to receive college preparation and resources that allowed her to be a competitive applicant to U.S. higher education institutions. Mayssa is preparing to study communication, technology, and culture at Bridgewater College.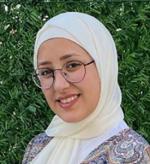 Aseel Sharawneh is a passionate young woman from Jerusalem who has been working diligently during the past four years to apply to universities. She participated in the English Access Program as well as Bridge Palestine, an initiative of Taawon (formerly the Palestinian Welfare Association) that helps outstanding Palestinian youth prepare applications for universities abroad. Alongside the Hope Fund program, these programs helped her strengthen her academic and language proficiencies. Aseel plans to double major in education and Middle Eastern studies with a minor in human rights at Barnard College.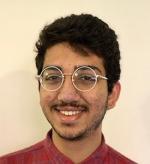 Elias Tannira graduated secondary school in Jordan but his family currently lives in Birzeit, Ramallah. As a student, he engaged in many extracurricular activities, from playing the cello in the school orchestra to participating in theater productions and founding an astronomy club that hosts seasonal observation nights to look at the sky through telescopes. In his free time, he writes short stories and poetry. Elias plans to double major in English literature and history at Carleton College, an important step towards his goals of becoming a professor of Middle Eastern studies and author of historical fiction about Palestine and the Middle East.