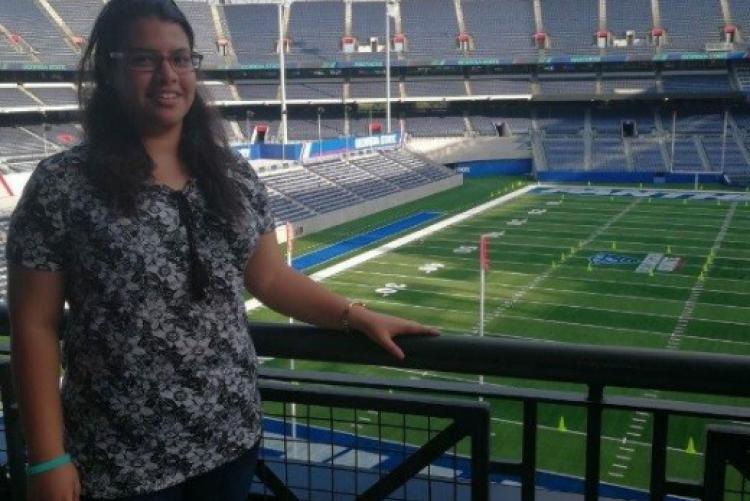 Last fall, 18 Egyptian undergraduates became the first students to take advantage of a new study abroad option for students in the Public University Scholarships program, which Amideast administers under the USAID-funded U.S.-Egypt Higher Education Initiative (HEI). This spring, 20 more students will spend a semester at universities across the United States, and by the time the program ends, more than 300 HEI students will have completed a semester abroad in the United States.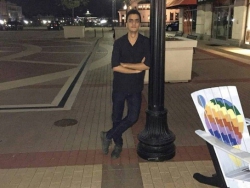 That represents a significant number of the nearly 500 public school graduates, including 24 with disabilities, who have been accepted into the competitive HEI program and are enrolled in excellence programs at five Egyptian public universities—Ain Shams, Alexandria, Assiut, Cairo, and Mansoura Universities—in fields considered crucial to building Egypt's economy, including engineering, science, computer science, agriculture, nursing, education, economics, commerce, and law.
Students Benefit
Amideast has long recognized the benefits of study abroad. That made it easy to embrace the goal of making a semester of study in the United States available to as many HEI students as possible. Because the students come from disadvantaged backgrounds, they could not otherwise afford to do so.
Besides gaining a tremendous academic boost, the students benefit from the numerous opportunities open to them at their American host schools to engage in campus life through extracurricular activities and a wide range of clubs and societies. Of note as well, most students make new friendships and professional relationships to add to their networks of global contacts.
Third-year engineering student Mohammed Yehia found his courses at Indiana University-Purdue University in Indianapolis (IUPUI), especially a course requiring students to create a race car, to be stimulating. Outside the classroom, he discovered ways to apply his knowledge of mechanical and electrical engineering by participating in a variety of extracurricular activities. He also served as the international student representative for IUPUI's Egyptian Students Association.
For four business administration majors enrolled in a joint program at Cairo University-Georgia State University program, the process of adjusting to academics on the GSU campus was relatively seamless, allowing them time to deepen their academic experience while exploring non-academic opportunities.
"When I'm back home, I'll make sure to deliver the knowledge and experience I gained to both my colleagues at Cairo University who might be interested to travel and also to my HEI colleagues who will be travelling for their studies in the following semesters," enthused Ahmed Maged, a student in the joint Cairo-GSU program.
Other schools that welcomed the first group of HEI students included the State University of New York (SUNY) campuses in Fredonia and Plattsburgh, Arkansas Technical University, Trine University, West Virginia University, and the Universities of Nebraska/Lincoln, Connecticut, and Texas/Austin.