Amideast is pleased to announce the appointment of new country directors for our offices in Tunisia, the UAE, and Yemen. All three individuals bring knowledge, skills, and experience that will enable our field operations to expand training and educational opportunities for our clients and beneficiaries, particularly among less advantaged groups and for youth and women.
SARA EL DALLAL, UAE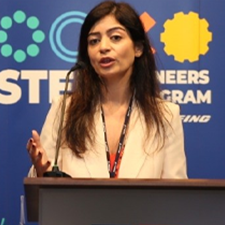 Sara El Dallal became the country director for the United Arab Emirates on November 28,  2021, overseeing the operations of Amideast's offices in Abu Dhabi and Dubai.  She replaces Rula Dajani, who left after serving as country director since May 2015 to become the head of government affairs for the MENA region at Citibank.  Ms. El Dallal brings nearly two decades of experience in governmental, nongovernmental, and corporate institutions. A consistent theme throughout her career has been a commitment to making a difference in the lives of students and young professionals, dating to 2008, when she joined the Amideast office in Beirut to manage the EducationUSA center. After moving to the UAE in 2014, she served as a portfolio development executive at the Amideast/UAE, before joining  Microsoft in 2015 to serve as its education marketing manager for the Gulf. She completed her BA in psychology at the American University of Beirut and course work for a master's degree in counseling psychology at Haigazian University in Beirut.  
ANNIE STETLER, TUNISIA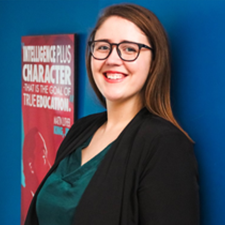 Annie Stetler is our new country director for the Tunisia field office and Libya operations, replacing Jennifer Smith, who stepped down last October after over three years in the position. Ms. Stetler joined Amideast in 2015, serving as an English language instructor in our Oman office for one year before moving to the Tunisia office, where she has held a number of positions.  As senior director of programs since November 2019, she was instrumental in growing the office's portfolio of grant-funded programs for youth and young professionals both in Tunisia and in Libya.  Ms. Stetler completed course work for a Master of Arts degree in international educational development at Columbia University's Teachers College, and she has a Bachelor of Arts degree in international studies from the University of San Francisco.  She possesses an advanced level of proficiency in French. 
SABRINA FABER, YEMEN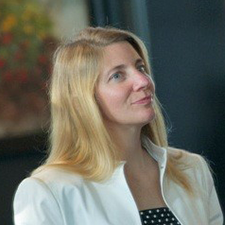 Sabrina Faber is our new country director for Yemen, returning to a position she held from 2003 to 2007. She replaces Edward Prados, who has left Amideast after serving as our country director for 14 years to take the position of Executive Director of the Binational Fulbright Commission in Jordan. Ms. Faber brings 30 years of experience in international education and development, gained while serving in various program and management roles at Amideast since in 1998.  For the past decade, she turned her focus to designing and managing donor-funded youth engagement, humanitarian assistance, and workforce development projects administered through the Amideast/Yemen field office. These included the USAID-funded Promoting Youth Civic Engagement (PYCE) project (2010–15), UNHCR-funded Tawasul Communications Center project (2015–16), and the U.S. Department of State-funded Nadhat Shabab Project (2017–21).  Ms. Faber holds a Master of Arts degree in maritime history from East Carolina University, and a Bachelor of Arts degree in international studies from the College of William and Mary.  She speaks French, German, and Arabic. In 2011, her Rainwater Aggregation in Sana'a (RAINS) project won the Phillips Livable Cities Award, a global competition for this award to identify low-cost, high-impact solutions that could improve health conditions in urban areas.