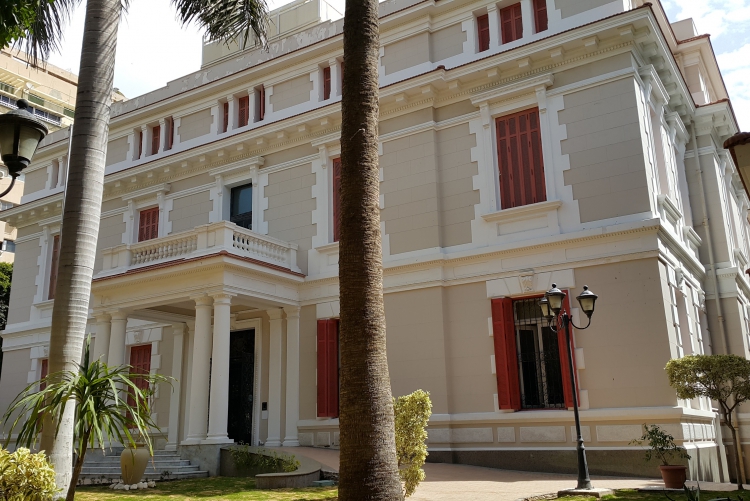 In July, Amideast/Alexandria relocated its operations to the American Center Alexandria (ACA), home of the U.S. Consulate for many years. Built in the early 20th century, the building is an architectural gem that holds historical and cultural significance for many Alexandrians — a legacy that Amideast is committed to honoring by preserving its structural integrity and respecting its importance to the community.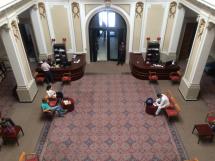 The move will allow Amideast/Alexandria to expand the programs and services that it offers in Egypt's second largest city. The new location is ideally situated in the Quartier Grec (Pharanaa) neighborhood, close to banks, shipping companies, and government entities. It is also closer to the city center, universities, and industrial zones, thereby opening up the potential for new partnerships with leading Alexandrian corporations.
Of particular note is the addition of a new Prometric® testing center, furnished with up-to-date equipment and offering a wide range of academic and professional tests. It will enable our testing services in Alexandria — already extensive for both academic and professional purposes — to serve more test takers and work with ETS and other test developers to support local institutions and individuals seeking to assess skills, gain a competitive edge, and succeed in today's global economy.
The new location's larger space will also allow for an expansion of English language programming. Already one of the largest providers of English language services in Alexandria, Amideast offers programs designed to meet the needs of governmental, nongovernmental, and private sector clients as well as the general public. Courses offered include Business English, English for Conversation, and English for Young Learners.  All feature a results-oriented, learner-centered approach that is based on practical application to real-life situations.
"We have been proud to be a part of the community of Alexandria for 35 years," Amideast Country Director Shahinaz Ahmed said. "We are committed to delivering state of the art educational services to Alexandria's residents and see a potential for growth and prospects for new programs that would serve the Egyptian economy."