For nearly seven decades, Amideast has been dedicated to international education and cultural exchange. Thus, we were proud to join in the celebration of International Education Week from November 18-22, 2019, in order to highlight its many benefits and encourage future participation.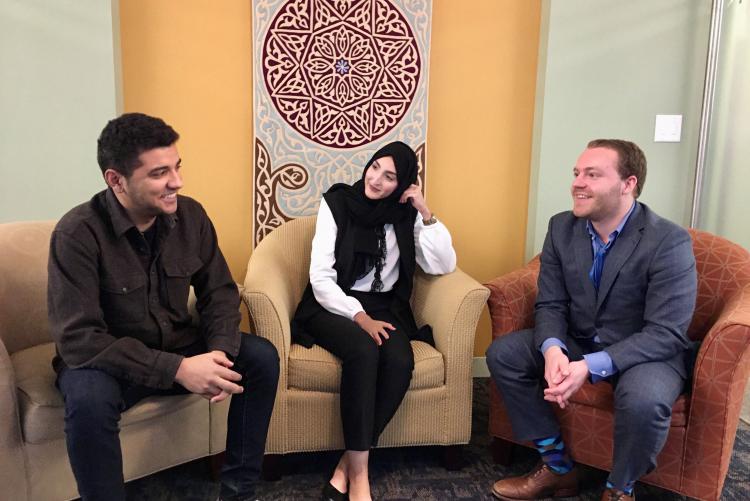 Amideast field offices hosted a number of events during IEW 2019, including:
Panel discussions at Amideast/Morocco for potential applicants to U.S. universities
Outreach and advising sessions at Amideast/Yemen for high schoolers interested in studying in the United States
A conference in Saudi Arabia to promote student success in higher and international education
A live webinar in Egypt with a previous participant in the Teachers of Critical Languages Program to encourage more Egyptian teachers to apply
A Career Day at Amideast/Kuwait to inform students about the tests and services Amideast provides
A Facebook Live discussion for Gazans to learn about Amideast's education opportunities
In addition, a standout event was a live webinar hosted at Amideast's D.C. headquarters. Three alumni of Amideast programs who are now on our HQ staff gave their unique take on why studying in a foreign country was important to them and how it led to their work in international education! For those of you who missed the event, a recording of the engaging session is available here.
IEW is a joint initiative of the U.S. Department of State and the U.S. Department of Education, supporting their efforts to promote programs that prepare Americans for a global environment and attract future leaders from abroad to study, learn, and exchange experiences.