The Amideast Board of Directors is pleased to announce the selection of Ambassador (ret.) Greta C. Holtz to succeed longtime President and CEO Ambassador (ret.) Theodore H. Kattouf, who is retiring this month.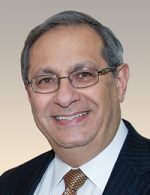 Ambassador Kattouf has served as Amideast's president and CEO since September 2003, successfully guiding the organization through periods of regional and global challenges that have included the "Arab Spring" and the COVID-19 pandemic. Under his leadership, Amideast expanded its range of programs and services to benefit millions of individuals through English language, workforce development, and professional skills training; support and mentoring for entrepreneurs; English language teacher certification; STEM and environmental sustainability programming; and increased opportunity for educational exchange including virtual exchange and accredited study abroad for U.S. undergraduates.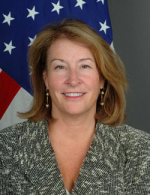 Ambassador Holtz brings to Amideast extensive knowledge of the MENA region and strategic leadership skills honed through a 35-year career with the U.S. Department of State. Among her many assignments, she has served as U.S. ambassador to Oman, chargé d'affaires in Qatar, Deputy Assistant Secretary for Public Diplomacy and Strategic Communication in the Bureau of Near Eastern Affairs, and Director of the Middle East Partnership Initiative. Additional overseas assignments have included Saudi Arabia, Yemen, Tunisia, Iraq, Syria, and Turkey. Most recently, she has served as chancellor for the College of International Security Affairs at the National Defense University. Ambassador Holtz holds a BS in political science from Vanderbilt University, an MA in International Relations from the University of Kentucky's Patterson School of Diplomacy and International Commerce, and an MA in National Security Strategy from the National War College. She speaks French, Arabic, and Turkish.
In announcing this leadership transition, Ambassador (ret.) Deborah Jones, chair of Amideast's Board of Directors, stated, "On behalf of the Board of Directors, I would like to express our deep appreciation to Ambassador Kattouf for his dedication to Amideast and his significant contributions to the organization. We welcome Ambassador Holtz," she continued, "whose strategic vision and experience will enable her to successfully lead Amideast as it continues to adapt to a changing world while fulfilling its fundamental mission to create hope, opportunity, and mutual understanding among the people of the Middle East, North Africa, and the United States through life-changing opportunities for education and cultural exchange."