Amideast/Egypt and Citi Foundation announced the launch today of the Youth Entrepreneurship Program II, an initiative that is based on Amideast's multi-country Skills for Success® program.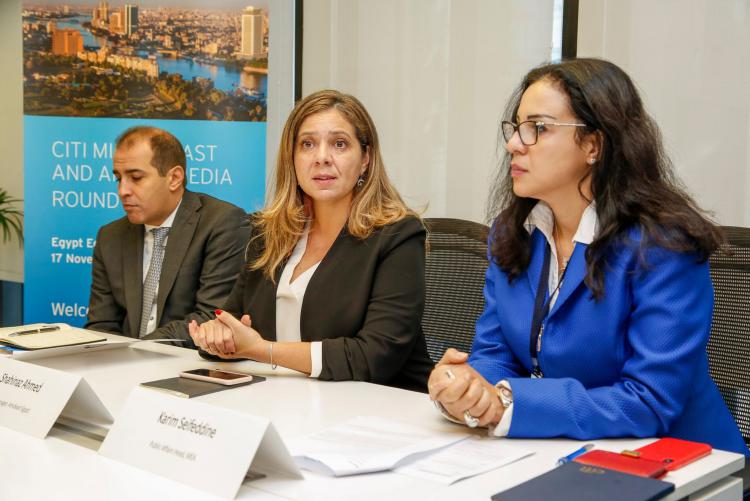 The Youth Entrepreneurship Program II renews Citi Foundation's commitment to supporting Amideast's Skills for Success initiative to target underserved youth in Egypt. It is part of Citi Foundation's Pathways to Progress global approach designed to prepare urban youth with the career-readiness tools and opportunities required to thrive in today's economy.
The Youth Entrepreneurship Program II (YEP II) is a 16-month partnership aimed at providing 40 Egyptian youth with training, mentoring and coaching, business incubation, and an opportunity for seed funding. It is designed to support young entrepreneurs seeking to launch and/or expand viable businesses.
"We are proud to partner with Amideast and to invest in the youth in Egypt through targeted empowerment programmes," said Mohamed Abdel Kader, Citi Country Officer in Egypt. "Such programmes catalyse economic growth through Citi Foundation grants and in partnership with reputable regional NGOs."
"Amideast is likewise proud to partner with Citi Foundation to implement the second Youth Entrepreneurship Program in Egypt," said Shahinaz Ahmed, Amideast's country director for Egypt.
"Not only will we be supporting 40 Egyptian youth to launch innovative and socially impactful business ideas, but also impacting an additional 700 youth through Amideast's pay-it-forward model," she added.
The Youth Entrepreneurship Program II is one of a number of ways that Amideast is seeking to better position Egyptian youth to obtain economic security and, therefore, better futures for themselves, their communities, and ultimately Egypt. It follows on Amideast's collaboration with Citi Foundation in 2017-18 to offer the highly successful Youth Entrepreneurship Project, an initiative that advanced the entrepreneurship dreams of 43 young Egyptian men and women.
Aspiring entrepreneurs selected to participate in YEP II will receive:
216 hours of training in entrepreneurship, business management, and personal development
Interactive support through mentorship and coaching
Financial and legal consultation to launch a business in Egypt 
Opportunities for incubation within a state-of-the-art facility and offices allowing networking and sharing best practices
Administrative support including access to a hub of interns selected to meet business needs
Introduction to innovative methods of funding including crowdfunding
Access and connection to massive networks established by Amideast's strong presence in Egypt and the Middle East for over 60 years
Participation in tailored interactive workshops by leading entrepreneurs
Advanced training-of-trainers in entrepreneurship to assist others in learning how to start a business
Opportunity for seed funding for high potential ideas/projects