Amideast hosted a festive reception last night at The Phillips Collection to thank its friends and partners, to bid a fond farewell to long-serving former president and CEO, Ambassador (ret.) Theodore H. Kattouf, and to welcome its new president and CEO, Ambassador (ret.) Greta C. Holtz.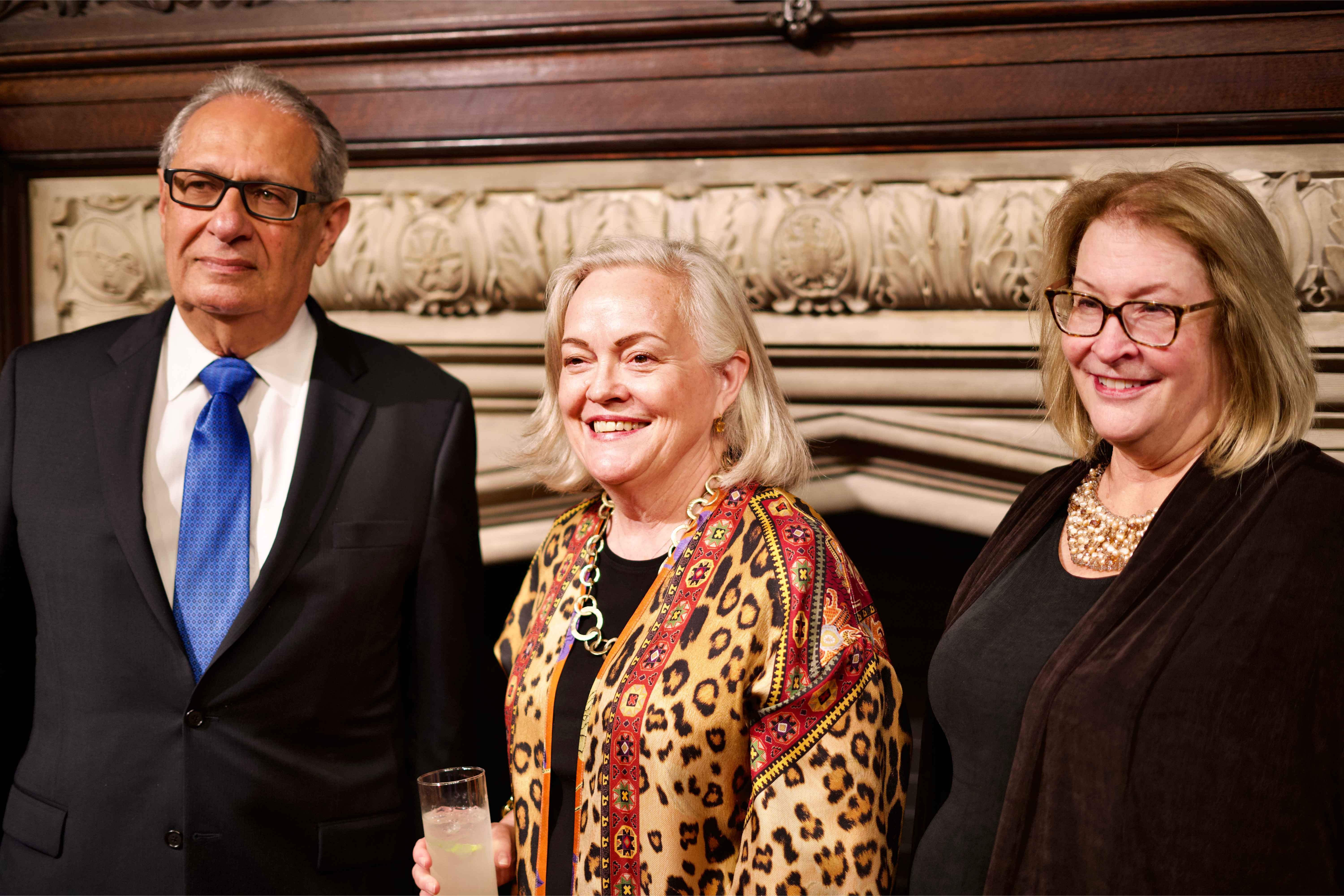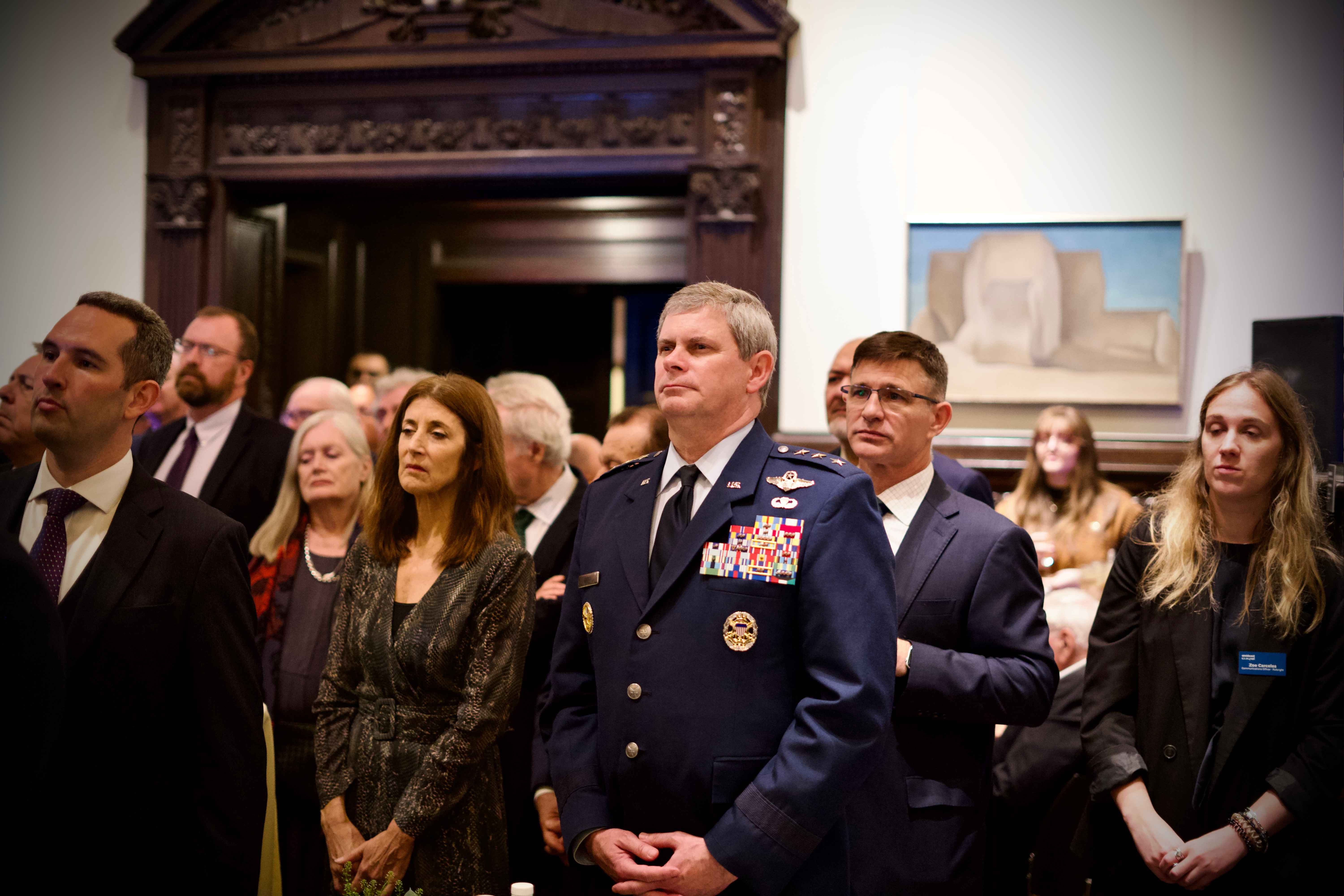 Guests included members of the Amideast Board of Directors, officials from the U.S. government and local embassies, colleagues from partnering organizations, donors, Amideast alumni, and many others. 
Through education, training, exchanges, and development assistance activities, together we can truly help create a world where all people have access to opportunities that help them go as far as their dreams, talents, and dedication can take them.  

Ambassador (ret.) Greta C. Holtz
Ambassador (ret.) Deborah Jones, chair of the Amideast Board of Directors, expressed appreciation for the many contributions that Ambassador Kattouf had made during his nearly 20-year tenure at the helm of Amideast, noting that while he could have taken a different path after his successful diplomatic career, "his heart turned him to Amideast, and to creating opportunity for underserved people and populations and cultural change."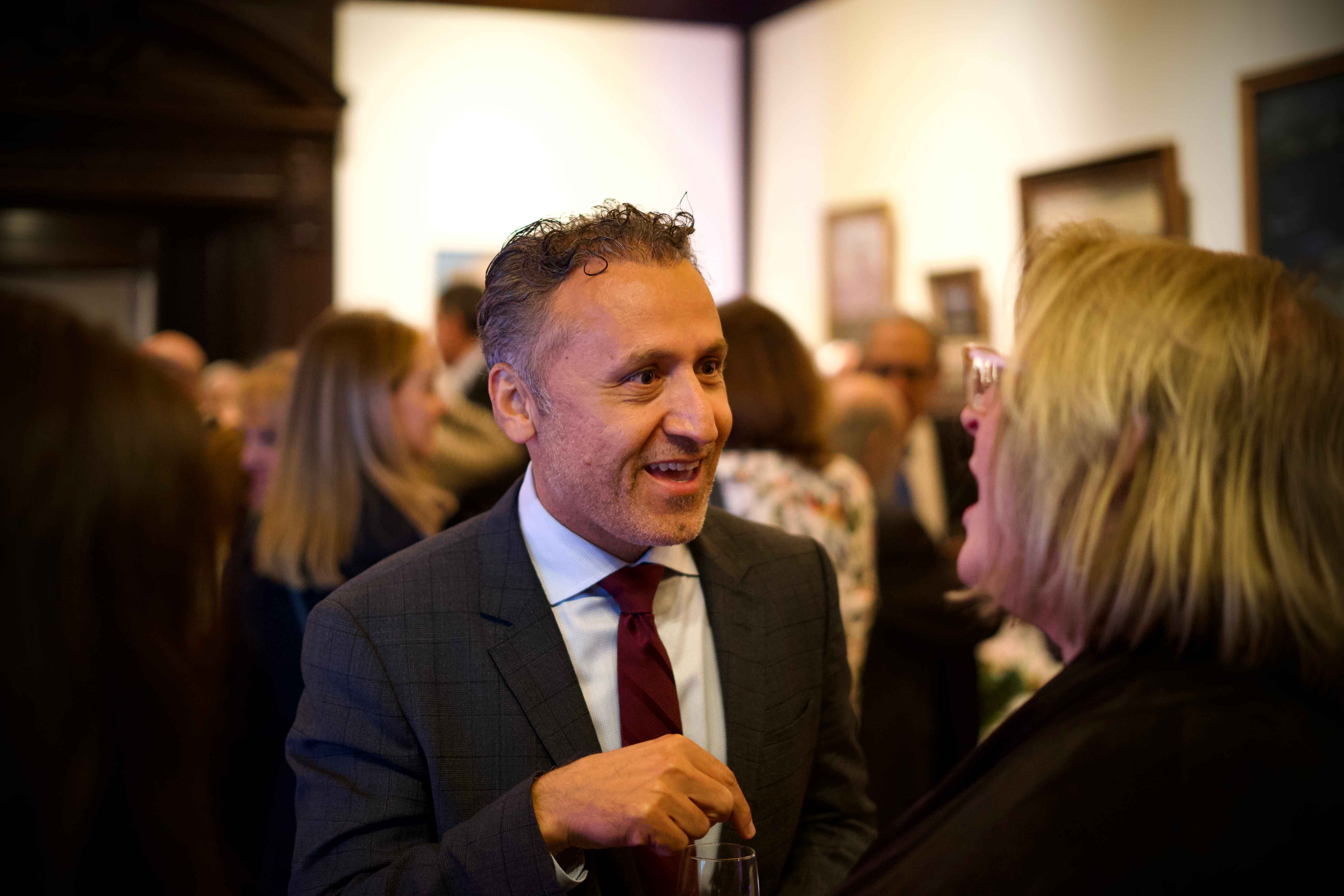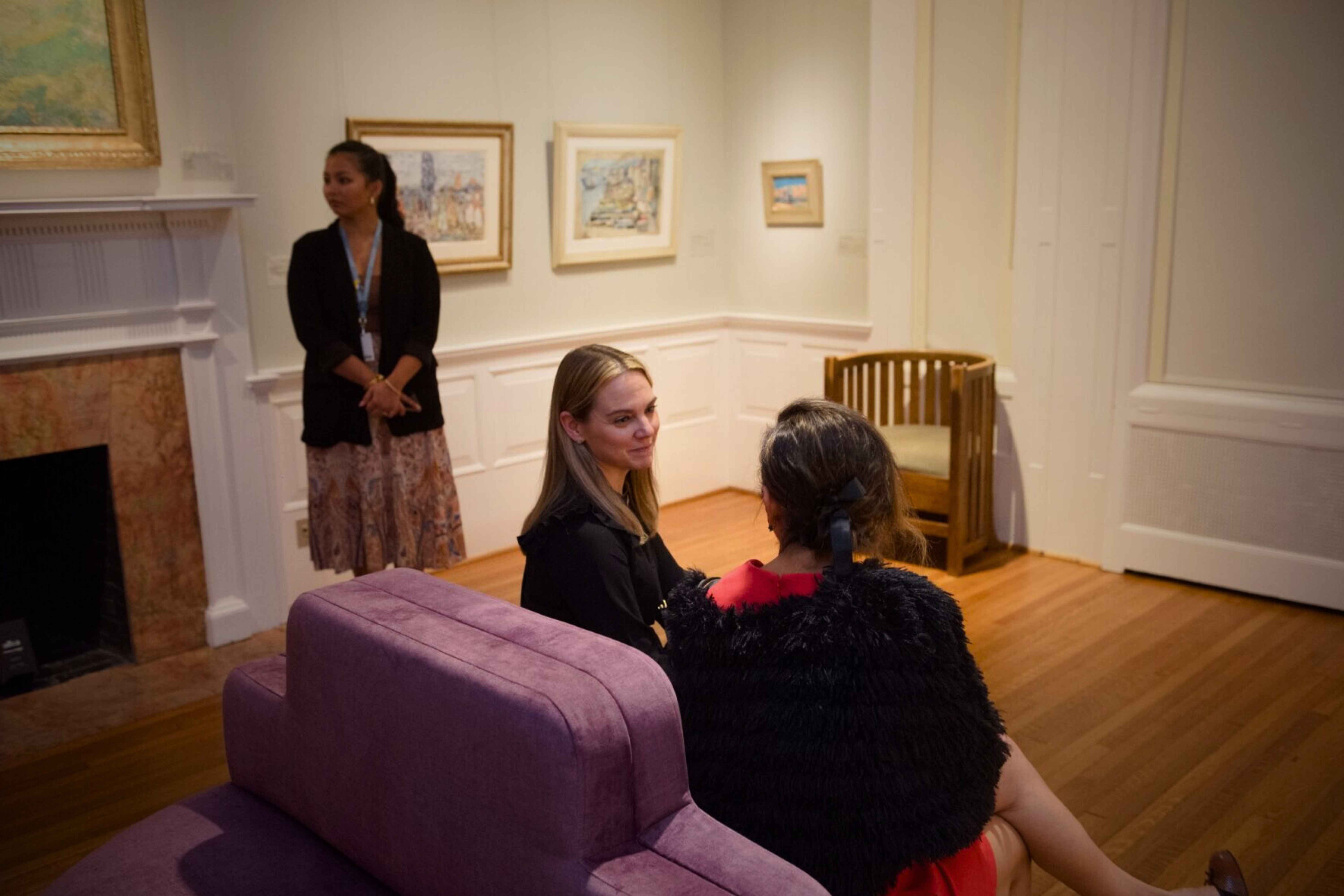 Ambassador Kattouf thanked the Amideast board and staff and its partners and donors for providing the support that has enabled Amideast to "touch lives…and make a positive difference" through its many high-impact, focused programs.  
Ambassador Holtz expressed her gratitude to the Amideast Board of Directors, her Amideast team, and the many friends and partners of Amideast gathered at the event.  She expressed her commitment to continuing to build on Amideast's decades of success and to ensure that Amideast remains a leading and vital provider of opportunity and hope for the MENA region.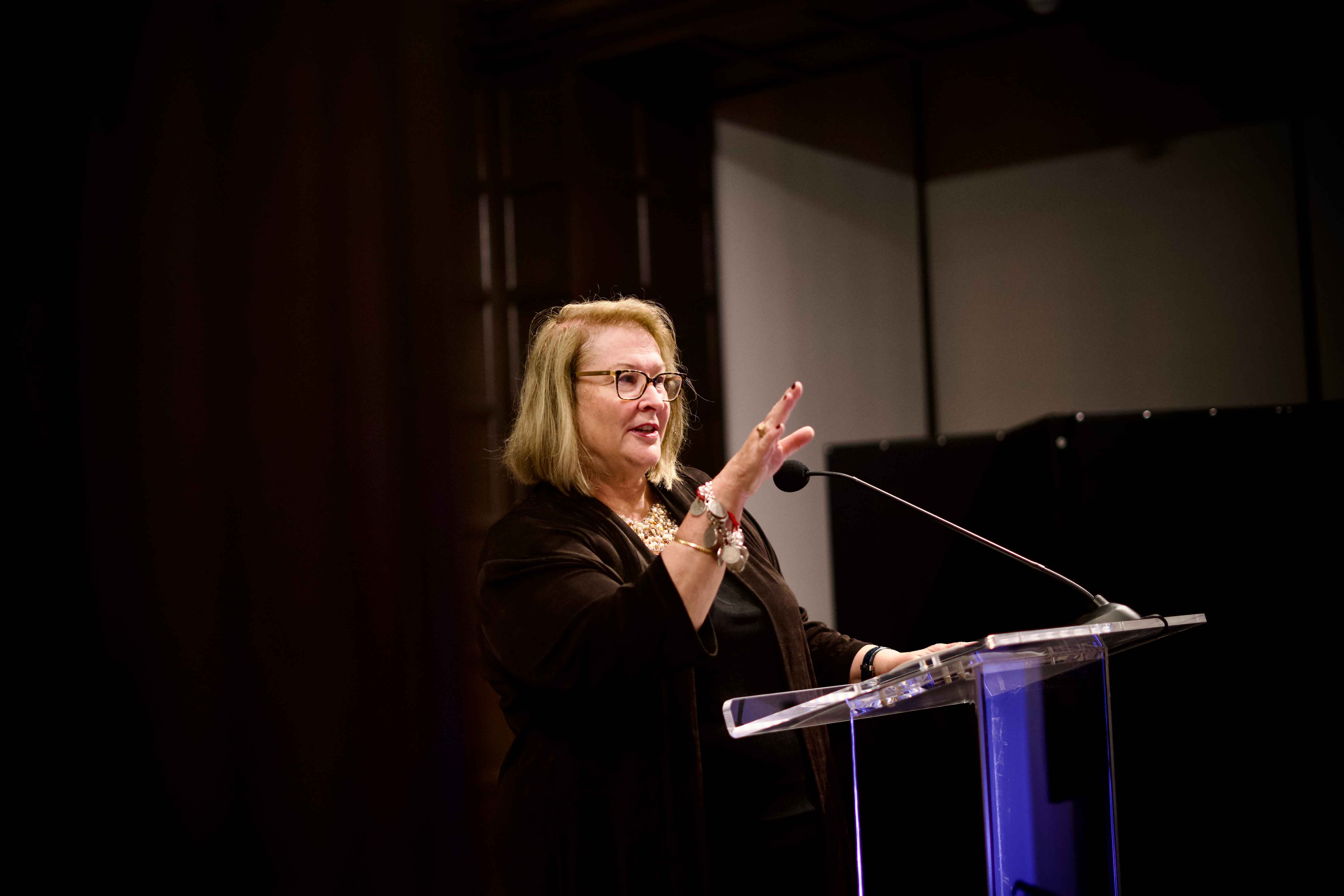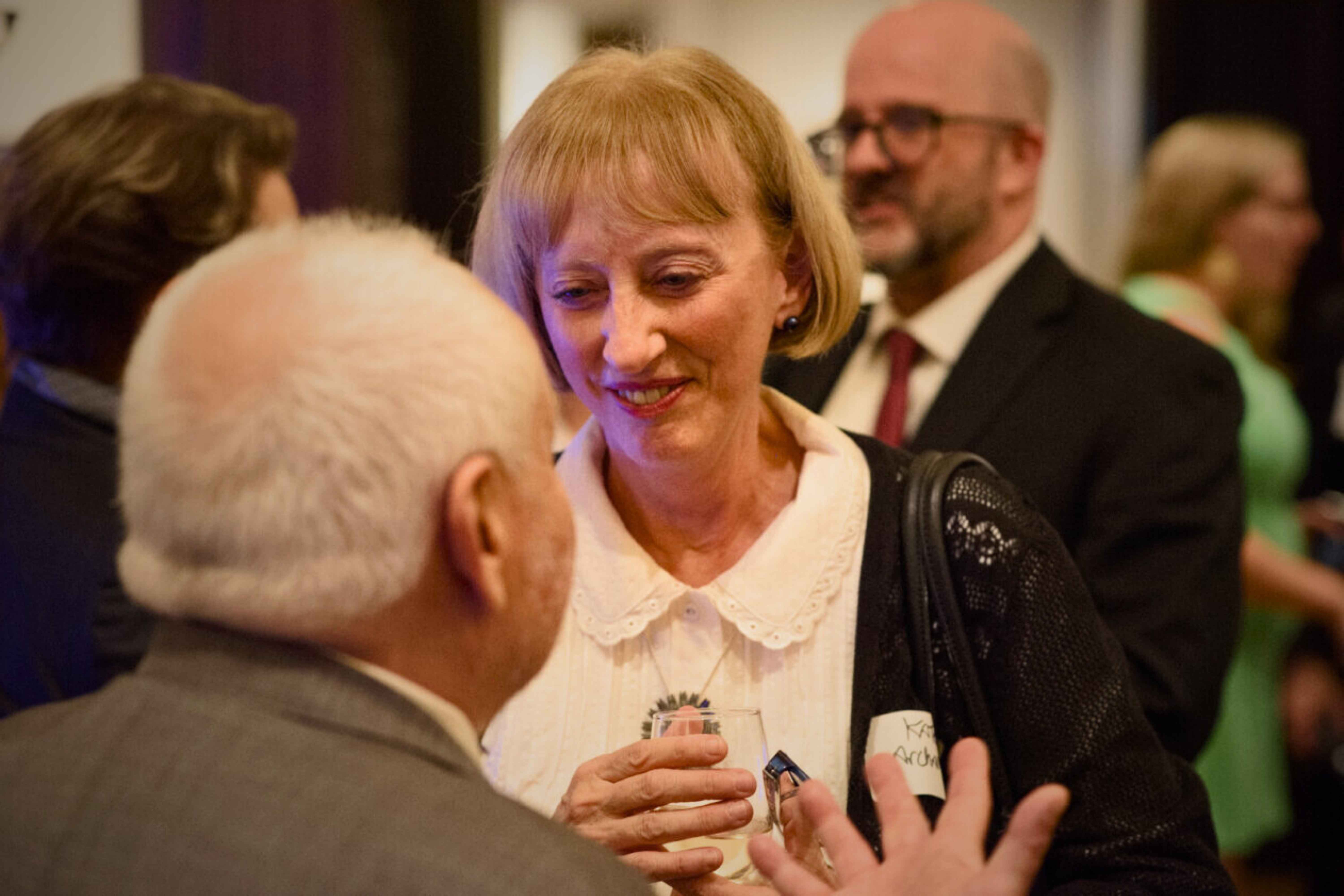 Ambassador Holtz noted that those gathered at the Phillips Collection shared Amideast's belief that "through education, training, exchanges, and development assistance activities, together we can truly help create a world where all people have access to opportunities that help them go as far as their dreams, talents, and dedication can take them."