Cairo — Amideast is pleased to partner with Boeing to offer Teach to Lead, a program designed to empower 50 female public-school teachers in Greater Cairo to become agents of change and leaders in their own schools and communities.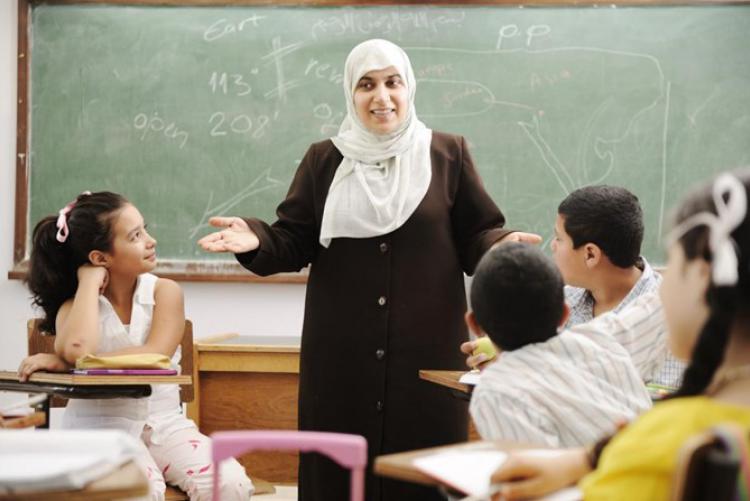 Teach to Lead will support Egypt's current comprehensive educational reform process. Training will be provided to teachers from underprivileged backgrounds and low-income areas across Greater Cairo, encompassing Cairo, Giza, and Qalyoubia governorates. Classes will take place at Amideast's state-of-the-art training facility in Giza, which is fully equipped with classrooms and computer labs while taking Covid-19 precautions to ensure a safe learning environment
"We are delighted to implement the Teach to Lead program thanks to funding from Boeing. We are excited to offer a program that will support teachers as they integrate best practices and technology into their classrooms. Just as important, the program will empower the teachers to share their knowledge and experience with other teachers in their community through Amideast's 'pay it forward' model. We hope that this will, in turn, advance Egypt's impressive national education goals," said Ms. Shahinaz Ahmed, Amideast's Country Director for Egypt.
"We are proud to be partnering with Amideast again in Egypt. At Boeing, we seek programs that focus on sustainable change and that is what Teach to Lead promises to deliver. Focusing on teachers, allows for long lasting impact as teachers touch the lives of many students and have the power to shape Egypt's future generation. This program also empowers these teachers to train their peers, creating an even greater multiplier effect. We believe this program will have a measurable positive impact on the students and the community at large" said Bernard Dunn, president of Boeing Middle East, Turkey and Africa.
Program Details
Amideast will build on its expertise in teacher training and leadership to develop a dynamic, 60-hour training program, which will emphasize the following elements:
Leadership in Education: Communication skills for teacher leaders, peer empowerment and school reform, and transformational leadership
Interactive Learning Methodologies: Lesson planning, literacy skills, project-based learning, classroom management, and integration of student motivation
Technology in Education: Blended learning, understanding learning management systems (LMS), and using computers for interactive learning
Pay-It Forward Model: Each participant will provide training to a group of peers, fulfilling a long-term objective of the program to build a cadre of female leaders who can serve and support their communities.
For further information about the program and how to apply, please click here.
FOR MEDIA INQUIRIES IN EGYPT, CONTACT:
Yomna Khalil| Amideast/Egypt | Exchange Programs Coordinator | 02-33324411 | YKhalil@amideast.org