Amideast and Boeing announced today the launch of the STEM Center, a state-of-the-art educational facility that will support the development of the knowledge and skill sets that Egypt's youth need for success in the 21st century.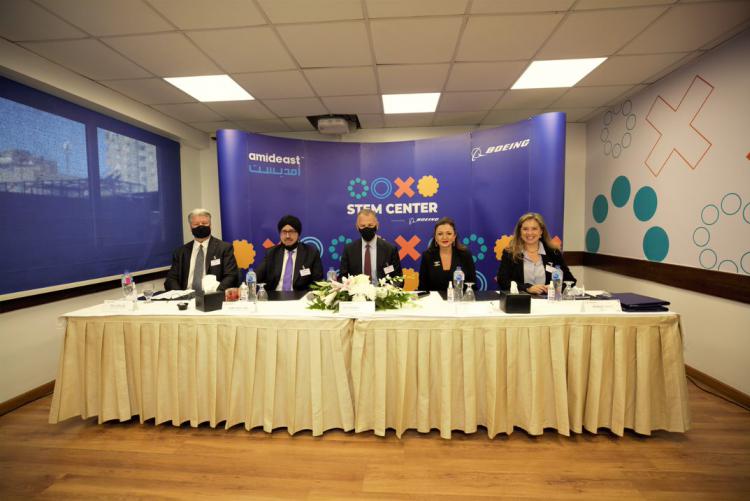 The launch took place at Amideast's Cairo office and was attended by, among others, Boeing Middle East, Turkey and Africa President Mr. Kuljit Ghata-Aura, U.S. Ambassador to Egypt H.E. Jonathan R. Cohen, Egypt's Minister of Higher Education and Scientific Research H.E. Dr. Khalid Atef Abdul Ghaffar, and Amideast Vice President for Field Operations Mr. James T. Grabowski.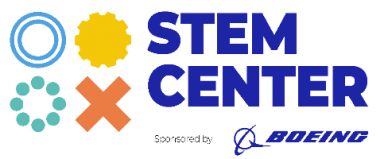 The STEM Center, which Amideast will manage with generous funding from Boeing, will provide diverse program offerings designed to equip students with knowledge and skills that will help them better respond to the changing needs of the global economy and contribute to the nation's economic development through innovate ideas that create impact. The Center will build students' creativity and problem-solving skills in science, technology, engineering, and mathematics. through experimentation and inquiry-based learning programs.
"Some of our most impactful achievements here at Boeing are found within our community engagement efforts. The STEM Center will open new doors for Egyptian youth, ensure their career development and equip them with the 21st-century knowledge and skill sets needed for a bright future ahead. We are excited to work with Amideast in Egypt again and look forward to seeing fruitful outcomes soon," said Kuljit Ghata-Aura, president of Boeing Middle East, Turkey and Africa.
"Boeing, a global leader in aerospace, partnered with American educational institution Amideast's Cairo office to open this science, technology, engineering, and mathematics (STEM) Center. The STEM center will train thousands of students annually, and motivate them to pursue careers that will power Egypt's economic growth. The U.S. government has invested in STEM education in Egypt by establishing 19 STEM schools. Together, we are building the next generation of leaders in Egypt's growing knowledge economy," said U.S. Ambassador to Egypt Jonathan R. Cohen.
"We are delighted to partner with Boeing to establish the STEM center at Amideast/Egypt. The STEM center will be an area where young Egyptians will have the space to explore STEM concepts and use this knowledge to critically think about solutions to challenges they see around them and be inspired to explore the fields of STEM. We believe this will contribute to supporting the next generation of Egyptian STEM leaders through hands-on, engaging, and exciting experiences," said Shahinaz Ahmed, Amideast/Egypt country director.
About Boeing: Boeing is the world's largest aerospace company and leading manufacturer of commercial jetliners, defense, space and security systems, and service provider of aftermarket support. As America's biggest manufacturing exporter, the company supports airlines and U.S. and allied government customers in more than 150 countries. Boeing products and tailored services include commercial and military aircraft, satellites, weapons, electronic and defense systems, launch systems, advanced information and communication systems, and performance-based logistics and training.