Amideast and Boeing continue their support to Kuwait's community through the recently launched STEM for Kids program, designed in partnership with STEM for Kids.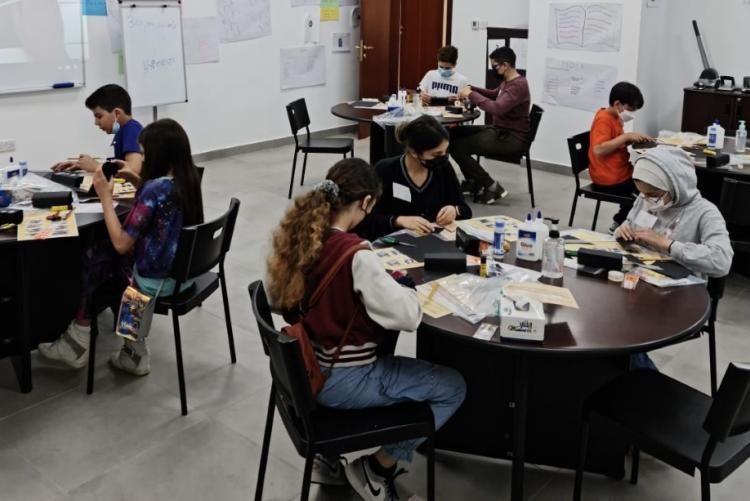 Kuwait City, Kuwait—The Stem for Kids program aims to support Kuwait's National Development Plan and the New Kuwait 2035 Vision by focusing on enhancing youth educational, scientific and critical thinking skills. The focus of the program is on 'All Things Science".
"The STEM for Kids program will help excite future Kuwaiti innovators to pursue careers in STEM fields—many of which can be found at Boeing," said Kuljit Ghata-Aura, President of Boeing Middle East, Turkey, and Africa (META). "Boeing is proud of being an integral part of Kuwait for more than 50 years and we are committed to supporting Kuwait's vision towards a bright and sustainable future for all."
Students will take part in five challenges, each providing a hands-on experience based on real-life scenarios. The challenges will encourage learners to think creatively, use their critical thinking and reasoning thought processes, and work collaboratively—all essential 21st-century skills. A total of up to 30 students are anticipated to go through the program.
"Amideast is proud to continue its partnership with Boeing to be able to provide opportunities for youth in Kuwait to further enhance their critical thinking skills and creativity within the STEM framework. Thanks to the wonderful and ongoing support provided by Boeing in the realm of youth empowerment initiatives, these students will benefit from an engaging and unique learning experience that we hope will have a positive impact on their overall learning journey," said Samar Khleif, Country Director for Amideast.
About Boeing
As a leading global aerospace company, Boeing develops, manufactures and services commercial airplanes, defense products and space systems for customers in more than 150 countries. The company leverages the talents of a global supplier base to advance economic opportunity, sustainability and community impact. Boeing's diverse team is committed to innovating for the future and living the company's core values of safety, quality and integrity. Learn more at www.boeing.com.