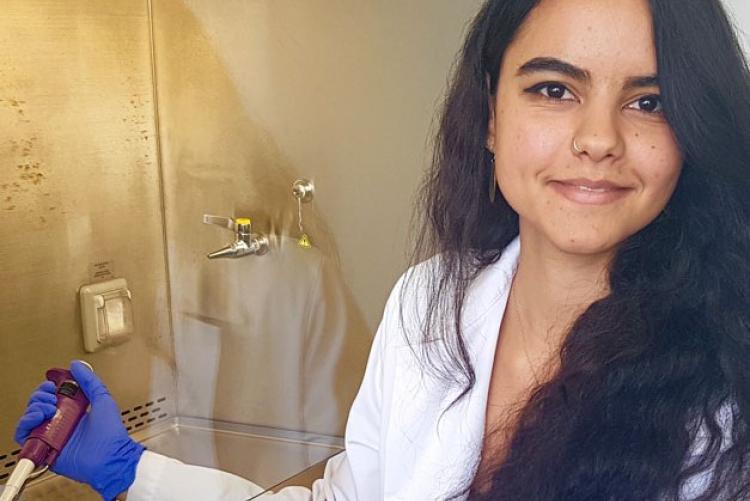 Congratulations to Amideast alumna Nataly Naser Al Deen, who was selected as one of Forbes Middle East's 30 Under 30! The Lebanese researcher, scholar, and social entrepreneur is an alumna of multiple U.S. Department of State programs administered by Amideast, including the Fulbright, the Kennedy-Lugar Youth Exchange and Study, and the Tomorrow's Leaders programs.
A doctoral candidate in cell and molecular biology at the American University of Beirut, Nataly stands out as one of Lebanon's young cancer researchers and for her activism and commitment to breast cancer survivors. She is a published researcher and she has collaborated with Nobel Laureates Prof. Michael Rosbash and Prof. Harold E. Varmus. Through a Fulbright alumni grant, she developed "Pink Steps," an initiative that promotes physical fitness and a healthy lifestyle in breast cancer survivors in Lebanon.
Forbes Middle East's 30 Under 30 list identifies more than just the Arab world's most impressive and highly-accomplished young minds. The list recognizes individuals committed to being a force for good and sustainability, those seeking to impact their communities. We are proud of Nataly and happy to see greater recognition of her talent and work.