In early March, AMIDEAST was pleased to welcome students and professional clients in Sousse, Tunisia, to its relocated office, on Sharia Yassir Arafat in the city's central business district. The spacious, modern facility, a short distance from our previous location, features well-lit classrooms and is outfitted with new furnishings and equipment, enabling AMIDEAST to expand the full range of AMIDEAST programs and services it offers in Tunisia's third largest city.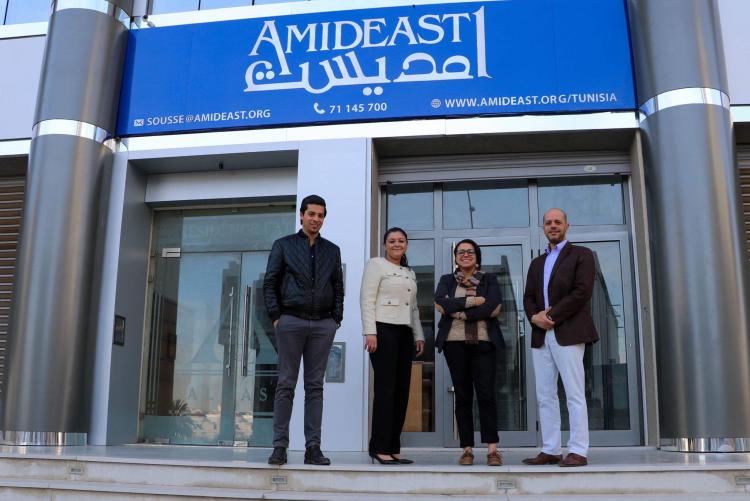 Those services include English language and professional skills training, access to scholarship and exchange program activities, and academic advising and testing. Last year alone, nearly 2,000 students and professionals enrolled in the center's English language programs.
AMIDEAST also hosts the American Corner Sousse, a popular spot for residents seeking information about the United States and opportunities to participate in foreign exchange programs, improve their language fluency, and attend cultural activities and events. Because of the move, this cultural center, which contains an English language library, now has a brand new face.
AMIDEAST, which this year marks its 47th year in Tunisia, currently operates four offices in the country. In addition to its Sousse location, it maintains a satellite office in nearby Monastir and an office in the Lac II neighborhood of Tunis.
Our main office, located in Tunis, was relocated in 2015 to a larger new facility.
The move is the latest in a planned series of facility upgrades that AMIDEAST has completed throughout the Middle East and North Africa region recently.