AMIDEAST's Professional Certificate in English Language Teaching (PCELT) course is designed to meet the growing need for accredited English language teachers in the Middle East and North Africa (MENA).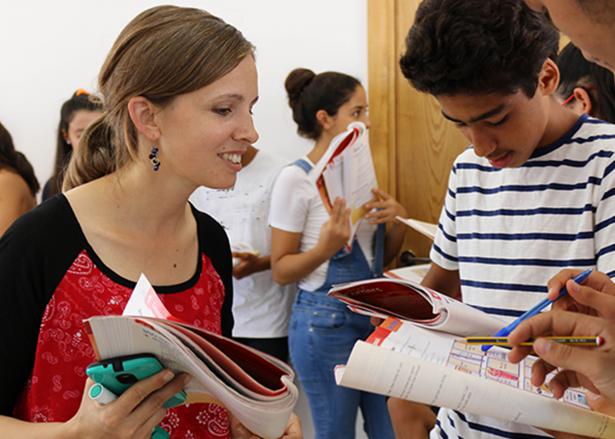 Teach English
AMIDEAST's Professional Certificate in English Language Teaching (PCELT) course.
The 120-hour program is intended for current and aspiring teachers who are proficient English speakers, with little or no teaching background, as well as for experienced teachers who wish to upgrade their knowledge and skills based on the latest language teaching methodologies and emerging trends in the field.
AMIDEAST has partnered with World Learning/SIT Graduate Institute to offer PCELT across the MENA region, providing teachers with top-quality training, hands-on teaching experience, and American accreditation. PCELT's emphasis on practices that create a learner-centered, interactive classroom has already translated into an improved learning experience for tens of thousands of students.
upcoming dates
Dates: July 29th – August 30th, 2019
Schedule: Monday - Friday from 9:00 am till 4:00 pm
Fees: $ 1,800 (Payment plan is available)
Payment: 50% deposit due at registration and 50% due one week prior to the course
Spaces are limited and only confirmed after payment of the deposit.
The 120-hour course runs for 4 weeks, and attendance is required. There will be a 1-week break over Eid al-Adha.
If you would like to apply for a PCELT course, please download and complete the following PCELT application and return with your CV and a cover letter via email to elmorocco@amideast.org We also need a copy of an official photo ID (passport, driving licence, etc.).