Amideast/Morocco is pleased to offer the Education and Training for Employability Program, an initiative that aims to improve the employment prospects of hundreds of Moroccans.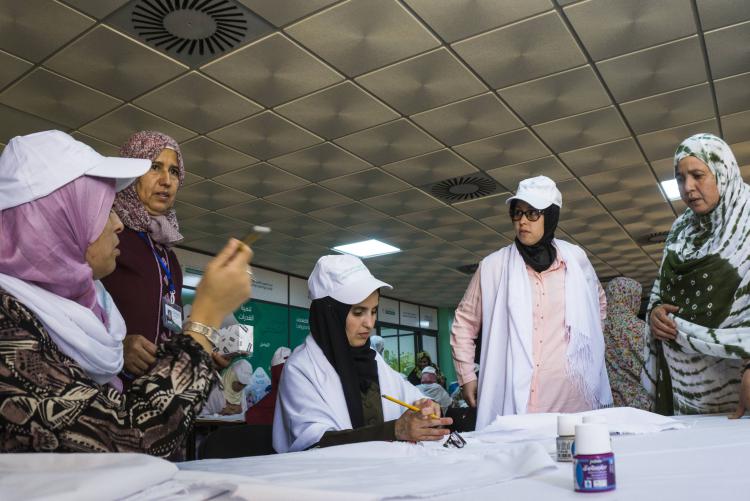 The new program is funded by Morocco's Millennium Challenge Corporation (MCC), a bilateral foreign aid agency of the U.S. government. Partners in the project include MCA Morocco (the Moroccan arm of the MCC), Morocco's Ministry of Employment and Vocational Training, and ANAPEC (National Agency for Promotion of Employment and Skills).
Amideast/Morocco's goal is to help job candidates improve their employment prospects through training and match them to jobs, while assisting private sector companies and organizations in meeting their hiring needs in 2020.
HOW TO APPLY
Beginning in January 2020, Amideast will select hundreds of beneficiaries from the Casablanca region to participate in tailored training programs related to employment sectors that are in demand. recruitment will focus on individuals who are currently unemployed and not in training, with an emphasis on women.
Amideast will identify and analyze a company's recruitment needs and, based on these needs, pre-select candidates with an appropriate background and provide them free support and training in soft skills and life skills, as well as tailored training to meet the requirements of each position.
ELIGIBILITY
To participate, candidates must be between the ages of 18 and 35 on the date of enrollment. Candidates cannot be enrolled in training or formal employment for six months prior to enrollment for non-graduates and at least one-year prior for vocational training or higher education graduates.
COLLABORATION WITH THE PRIVATE SECTOR
Private sector engagement is crucial for the program's success. Amideast will assist companies in the recruitment process and advise them on the best approaches to providing training and support that ensures that they hire motivated youth with the right skill sets.
Amideast will help assess the human resource needs of each company, provide a customized training curricula, and carefully pre-select candidates. Once hired, Amideast will provide several months of follow-on coaching and support to new recruits to ensure job fit and satisfaction on behalf of both employee and employer.
If you are a private company seeking to recruit employees in the Casablanca area, or if you are an individual seeking a job, you may contact Amideast for further information at: FormationpourEmploi@amideast.org