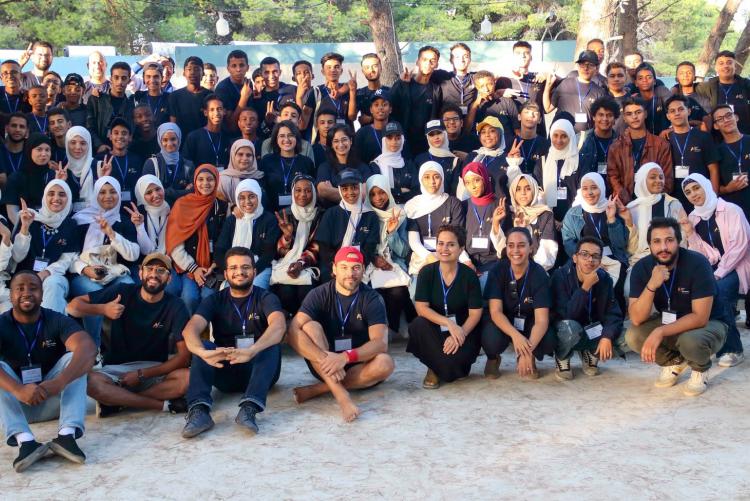 Skills for Tomorrow (SFT) is a two-year program designed to equip Libyan youth between the age 13-15 years old with the language, leadership, computer and essential soft skills they need to access scholarships and study abroad opportunities, compete in global job markets, and engage in civic life with confidence and self-awareness. This program consists of three core components and encompasses 430 hours of training delivered over 16 months: 340 hours of English language instruction, 50 hours of computer skills, and 40 hours of leadership and community service. The culmination of the leadership and community service component will be the awarding of small grants to fund community projects developed and led by the students.
The Skills for Tomorrow program addresses several complementary goals through an integrated approach of specific relevance for youth. These include the following:
To improve students' English language proficiency, leading to new opportunities and personal growth.

To improve the computer skills needed by students to explore, obtain, and succeed at new opportunities.

To expand students' knowledge about scholarships and exchange programs.

To raise students' confidence about making personal choices.

To expand students' individual horizons and aspirations, as well as broaden their understanding of community and identity.
The program was previously implemented in seven cities in Libya: Misrata, Gharyan, Yefren, Sabha, Albayda, Jalu, and Tripoli. The program is now being implemented in four cities: Sabha, Murzuq, Waddan, and Jalu.
We are not currently accepting applications