AMIDEAST/Lebanon is pleased to offer the unique opportunity for highly-qualified students to receive assistance in identifying a scholarship for a bachelor's degree at an institution in North America or in-region!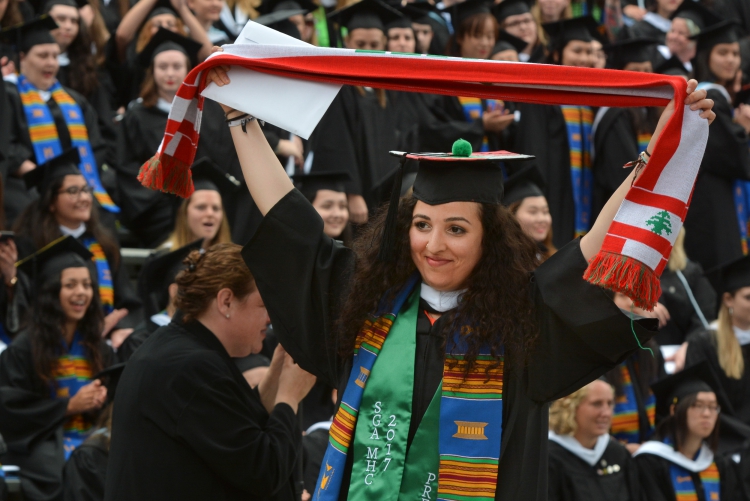 About the DKSSF
AMIDEAST's own Diana Kamal Scholarship Search Fund (DKSSF) makes the dream of study in the United States possible for highly qualified Arab students from underserved populations in the Middle East and North Africa. Through this initiative, AMIDEAST is able to identify students of exceptional accomplishment and promise who wish to pursue undergraduate study at an American college or university, but cannot afford to do so. The resources in this special fund then enable AMIDEAST to provide the services that assist several candidates each year to apply and qualify for four-year scholarships to select U.S. institutions of higher learning.
Eligibility Requirements
Students in the 10th or 11th grade with a minimum score of 16/20 in each of the last three years
Students committed to pursuing a Bachelor's degree in the U.S.
Students active in sports, community projects and/or arts are preferred
Students who cannot afford to study in the U.S. without a scholarship
Students who are committed to the demanding application process and requirements of the DKSSF program
How to Apply
Fill out and complete the DKSSF application
Submit it to lebanon@amideast.org along with:

Copies of school transcripts for the past three years
A copy of the official Brevet exam
Copies of certificates, awards, honors, community service (if available)
SAT & TOEFL scores (If available)
Selected candidates will be nominated by the interview committee to continue with the program, including test preparation, essay review, and assistance with U.S. institution applications.
For more information, check DKSSF flyer
Questions? Contact lebanon@amideast.org for inquiries and to submit your completed application.