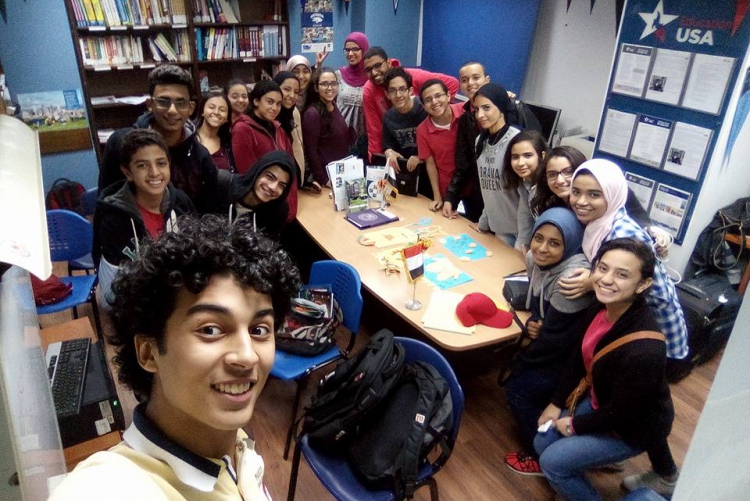 Are you graduating from high school in June 2020 or later and hoping to attend an undergraduate program at a university in the United States?
If you are, now is the time to consider different schools and begin to prepare for the application process! The majority of U.S. universities request applications before January. We know that applying to a U.S. university can be a daunting process and gaining admission is extremely competitive, so we have designed a program to help you prepare. From financial aid basics and SAT® / TOEFL® prep, to crafting the perfect personal statement and finding friends you can depend on, the Competitive College Club (CCC) Cairo can help you every step of the way. 
Who can join the CCC?
The club is open to students in Cairo of any nationality in the 9th, 10th, and 11th grades with 90% cumulative (total) marks or higher, who wish to go to university in the United States.
What does the CCC do?
The club holds two meetings per month at Amideast in Dokki which include a book club, unique presentations, club projects, and workshops. In addition, you will have to participate in a minimum of 8 hours of community service per month (8 per week in the summer). U.S. universities seek students who are not only the top of their classes academically, but also actively engage within their communities, whether through sports, clubs, the arts, or community service. In addition, in the summer, there will be a CCC Boot Camp.
How much does it cost?
The club is free. All you will need to cover is your own transportation to the meetings and extra study materials if you decide you want them. Please note that the club is not a scholarship. CCC students are encouraged to apply for scholarships through the universities and will be advised on how to do so successfully.
How to Apply?
All applications should be sent to EducationUSA Cairo by email 
For more information, visit our Facebook page: EducationUSA - Egypt