We would like to thank all of our corporate partners and volunteers who, through their engagement with the HEI Public University Scholarship program, motivate Egyptian youth, support universities, and help to bridge the gap between university and employment.
Key to the success of our scholarship students is their regular connection with employed individuals and companies who can engage, inspire, and motivate, providing students with a wider and deeper understanding of the world and their role in it, as the students work towards achievement in their future careers.
===========
Partner Companies
AMIDEAST's corporate partners provide a wide range of support to the scholarship program, enabling us to recruit and select the top students from across Egypt, and provide training and empowerment that will prepare them for successful future careers. AMIDEAST's main partners include:
 
 

Donors

 
 

On January 15, the CEO of the Housing Development Bank (HDB) and the Country Director of AMIDEAST/Egypt signed an agreement supporting the higher education of blind students in Egypt. HDB is funding ten blind students' first year of undergraduate scholarships to study law and commerce in the English section programs at Mansoura and Alexandria universities, with the agreement to be renewed annually. Administered by AMIDEAST, the scholarships include tuition, dorms and meals, books and stationery, and a stipend. Students will also receive monitoring and support from AMIDEAST advisors, additional training in English and soft skills to prepare them for employment, and practical career-preparation activities. These ten students join 241 students already funded by USAID on the U.S.-Egypt Higher Education Initiative Public University Scholarships program. Present at the signing were representatives from HDB, AMIDEAST, USAID, as well as two of the students who were awarded the scholarship.

Capacity Building Partners

AMIDEAST involves volunteers in all aspects of the scholarship program from recruitment, to technical training, to character development, site visits, and career coaching (mentoring) to ensure that graduates of the program will meet the hiring needs of private sector companies.

To apply please Click Here
 

Conducts recruitment, screening and selection process

Coordinates community service projects across Egypt and in coordination with partner NGOs and centers

Serves on the project's Technical Advisory Group

 
 

Conducts assessment camp as part of the selection process
Conducts leadership camps for scholarship students

 
Technical Advisory Group (TAG) Members
The Technical Advisory Group (TAG) includes representatives of the Egyptian partner universities and companies operating in Egypt who, together, explore ways the private sector and public universities can bridge the gap between them through this scholarship program. Partner companies include:
Individual Volunteers
Individual volunteers contribute to the development of disadvantaged youth in Egypt by donating their time, perspective, and expertise to undergraduates studying at public universities. 
To learn more about how you can volunteer, Click here
Volunteers come from multiple sectors and fields of study, working at companies including:
Recruitment and Selection Activities
Panelist's Quotes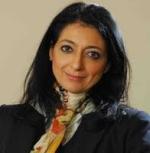 Ghada Hammouda
Head of Marketing Communications & CMO, Qalaa Holdings
"It was my great pleasure to contribute to your 4th cohort screening process. All the candidates were very impressive testament to the quality of pre-screens and affirmation of the great potential Egyptian youth have once offered the right opportunity. I left uplifted and filled with positive energy and hope."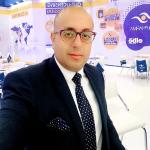 Wael Anwar
 International Markets Area Manager/ East Africa, Eva Pharma
"It was my honor to participate with you, I'm really impressed with what you provide to those unfortunate students – you give them what life took from, HOPE, God bless you.
Guest Speaking
Mock Interviewers