Two recent youth program alumni are now undergraduate scholars through Amideast administered programs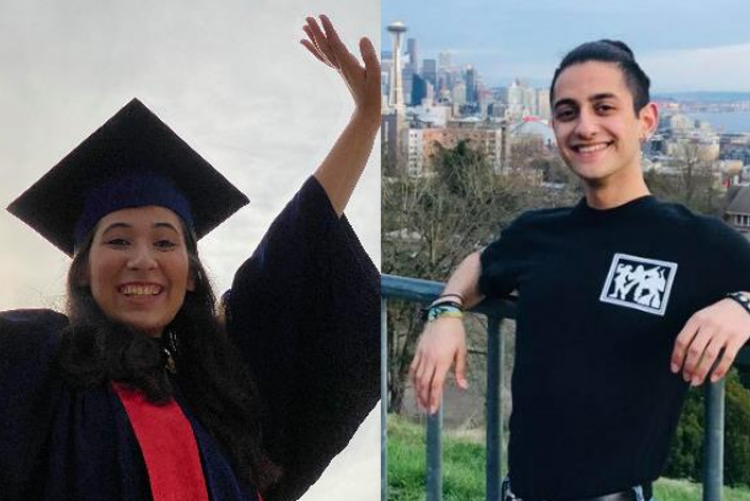 Many alumni of programs administered by Amideast go on to succeed in our other programs as well! While this type of "laddering" is not uncommon, it is always an honor to share.
Our most recent news in this area comes from Lebanon, where two alumni of the Kennedy-Lugar Youth Exchange and Study (YES) program are now set to continue their college education in the United States thanks to support from the Diana Kamal Scholarship Search Fund (DKSSF). Rima Khayata and Jamal Rajeh, both of whom participated in YES from 2018-2019, received academic guidance from EducationUSA's Competitive College Club after returning home to Lebanon. With additional financial support from DKSSF, Rim and Jamal won admission and scholarships to universities in the U.S. 
These achievement took considerable effort. Both students got assistance from EducationUSA, studied countless hours a day, and participated in YES alumni activities while working hard on their college applications. Rim shares, "Summer 2019 was very challenging. From choosing the right major to exploring different universities, preparing for the SAT® and TOEFL® exams, writing essays and filling out applications, it was a challenging process. On top of that, I struggled with reverse culture shock after returning from my YES year in the United States."
Rim will attend the University of Miami in Florida to study architecture. After graduation, Rim hopes to work in the nonprofit sector on safe housing and infrastructure in Lebanon. 
Jamal will attend Berea College in Kentucky, where he plans to pursue a degree in psychology and dance, with a minor in gender studies. He plans to continue studying dance science through a graduate program in the future. 
Well done and best wishes to them both!
You can also read about Rim and Jamal on the YES website here and here.