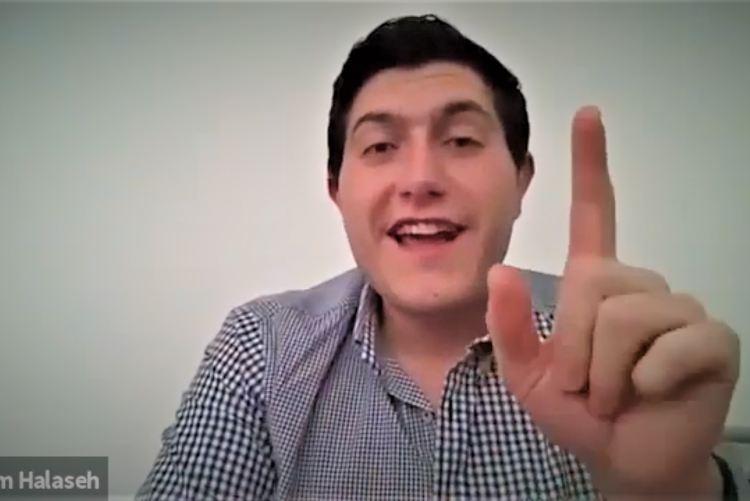 Experiencing a new culture can be absolutely life changing. For Dr. Sattam Halaseh, who was recruited by AMIDEAST for a scholarship from the Kennedy-Lugar Youth Exchange and Study (YES) Program in 2008, participating in cultural exchange impacted his entire life trajectory.
During the current global pandemic, while most people around the world are finding themselves with more downtime at home, Sattam is busier than ever. He left his home in Jordan to be a general surgery resident in the UK, and never expected that instead of surgery he would be focusing on helping his hospital respond to such a debilitating virus. Yet somehow Sattam found the time to sit down with AMIDEAST for a conversation about what it's like to be a doctor at this moment, how he has balanced his life priorities for so many successes, and why the YES program was so meaningful to him. 
Sattam first explained to us how coming to the US as a teenager opened his mind to the possibilities for his life. He had a strong connection with his host family while he lived in the US for a school year, and his host brother even came to Jordan after the program finished so Sattam could share his culture first hand with his American family. Coincidentally, Sattam and his host brother experienced quarantine long before COVID-19 - they traveled to Jordan in 2009 during the H1N1 pandemic and had to isolate themselves upon arrival but were thankfully not infected. 
Now, Sattam is working hard to combat the virus and he explains that the cheering and appreciating for medical works helps get him through. "Everyone is appreciating this, and that gives you a push." He also has some great advice for anyone looking to re-organize their time for optimal success each day, plus a special hello to his American host family!
AMIDEAST is proud to have supported Sattam and tens of thousands of other students in their journeys towards successful careers and positive community impact. Watch the videos embedded here to learn Sattam's story first hand, or check it out on the AMIDEAST Youtube playlist, or in each of these links: