Faten Taki publishes opinion piece for The Hill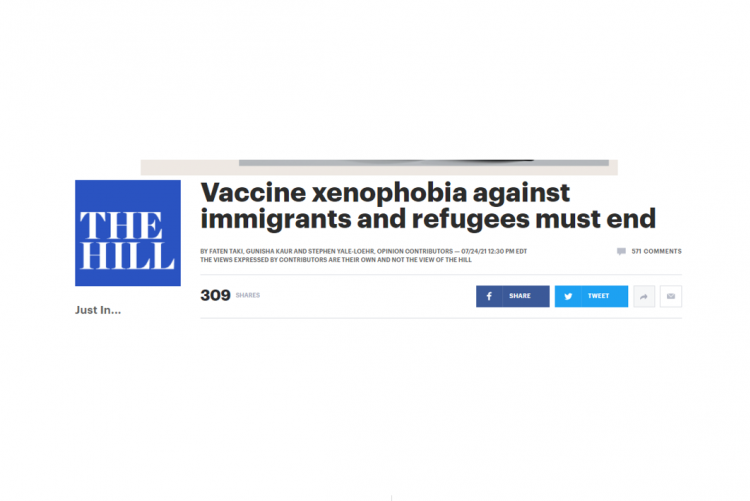 Dr. Faten Taki is taking on important issues in medicine and social justice simultaneously. From the south of Lebanon, Dr. Taki started her journey in cross-border collaboration as a teenager when she was selected for the Kennedy-Lugar Youth Exchange and Study (YES) program in 2004 - 2005. She continued her commitment to cultural exchange in 2011 - 2013 as a Fulbright grantee. Eventually, she completed both a Master's in Molecular Biology and Biotechnology plus a PhD in Biological Sciences from East Carolina University.
Now a research associate at the Center for Global Health at Weill Cornell Medicine, Dr. Taki recently co-authored an opinion piece for The Hill, titled "Vaccine Xenophobia Against Immigrants and Refugees Must End."  
In the article, Dr. Taki speaks up for immigrant groups who have been left behind in the global covid-19 pandemic, especially in vaccination efforts. She and her co-authors offer examples of this disparity and well as suggestions for how the situation could improve through collective and individual efforts.
Amideast is proud to count Dr. Taki among the many impressive alumni of programs we have helped administer between the MENA region and the US.
Read the full article from The Hill here!
You can also read more about Dr. Taki's impact as a YES alumna on the YES program website.