Listen to cultural exchange stories from the US Department of State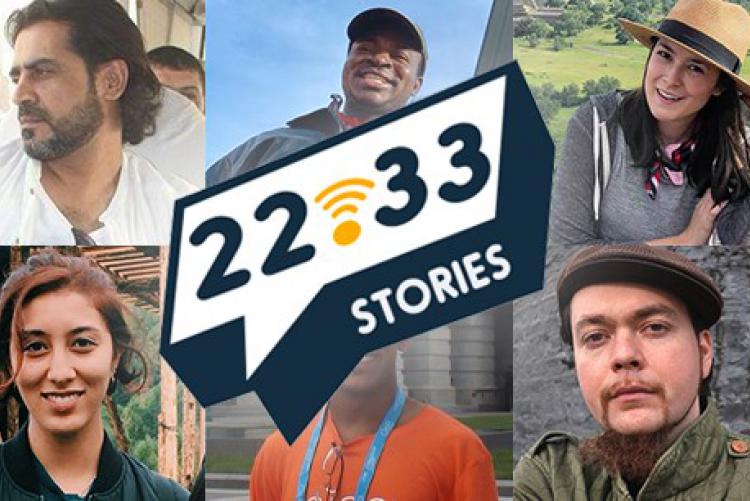 Amideast is delighted to hear so many alumni we've helped recruit and support around the MENA region and the US on the 22.33 podcast from the Bureau of Educational and Cultural Affairs (ECA) at the US Department of State! 
22.33 is free to anyone who wants to listen online or through a podcast app of your choice. Started in 2019, the 22.33 podcast features stories of cultural exchange participants from all around the world, including several individuals who started their international exchange journey through Amideast.
Here are some that might interest you to get started:
Find the full list and listen online through the 22.33 podcast website from the Collaboratory at ECA. And check back regularly - new episodes are uploaded regularly!