Fulbright alumnus Dr. Anas Bahnassi shares his story and vision for emerging trends in pharmacy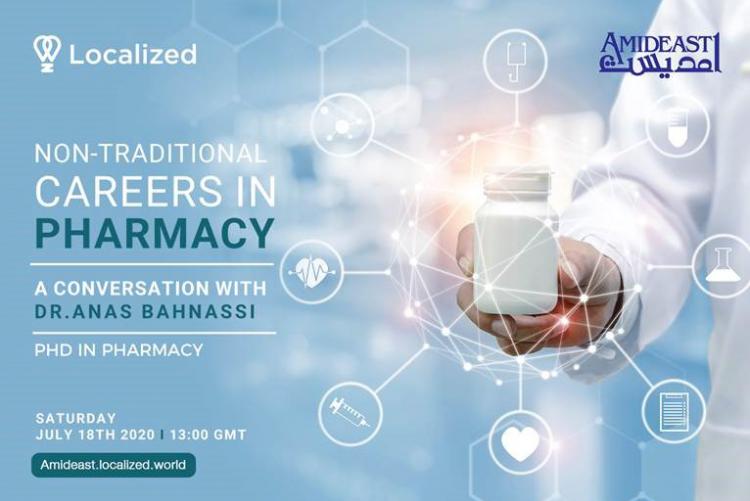 Alumni of programs administered by AMIDEAST are involved in many innovations in their industries. This is certainly true for Dr. Anas Bahnassi, a Fulbright alumnus from Syria who is a pharmacist who believes in promoting non-traditional career paths. Thanks to AMIDEAST's alumni programming on Localized, Dr. Bahnassi is now reaching large audiences in the MENA region and beyond to share his story and encourage other pharmacists to keep growing individually and within the industry.
Watch the full webinar Dr. Bahnassi provided on Localized here!