Alumni of programs administered by AMIDEAST are invited to a career-building network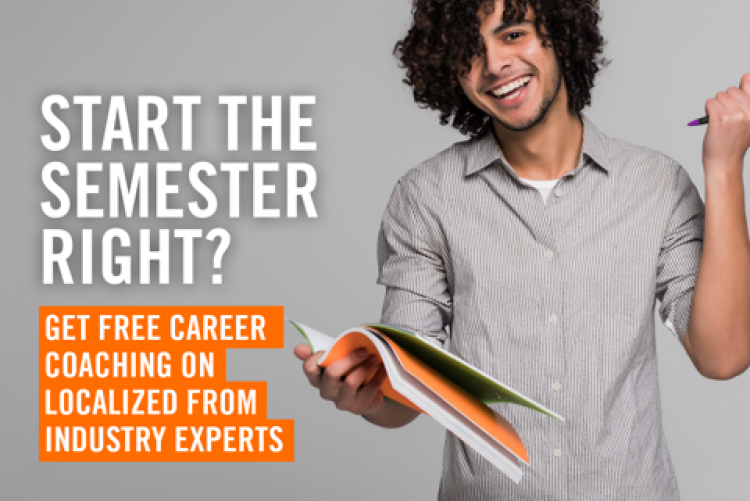 If you are an alum of a program administered by AMIDEAST, you are part of the AMIDEAST Leaders, Alumni, and Mentors (ALAM) network! One special opportunity available to you in the ALAM community is to join the AMIDEAST platform on Localized, where you can get career advice from top experts or participate in virtual recruiting events.
AMIDEAST has joined Localized to support students and graduates from top universities across the MENA region (you!) to help you succeed. By signing up to Localized via AMIDEAST, you'll gain access to:
EXPERTS who share advice about their sectors, answer questions and help you find the perfect career path to match your interests and ambitions
EMPLOYERS who are looking for talented individuals like yourself
ALUMNI who have recently made the transition from school to work and can share helpful tips about their journeys
Once you're registered, you can join upcoming expert webinars, participate in weekly free career coaching labs, attend a Virtual Career Fair this October, and access industry deep dive days (the first session focuses on Artificial Intelligence!).
Right away, you'll want to visit the Future Talks: Webinars on Localized with Special Guests channel to catch up on previous expert conversations with:
Fadi Ghandour, Founder of ARAMEX
Mohamed Okasha, Founder of Fawry and Disruptech
Anthony Haddad, COO of Amazon MENA
Hala Hanna, Managing Director of MIT Solve
Najeeb Jarrar, Head of Product Marketing for Google in MENA
Philip Bahoshy, Founder & CEO of Magnitt
Hussein Al-Natsheh, Chief AI Officer at Mawdoo3
Yazan El-Baba, investor and formerly at LinkedIn
Farah Ereiqat, Co-Founder of CUSP Impact
Don't delay! Join the ALAM community on Localized now by contacting your local AMIDEAST staff or emailing alam@amideast.org for a special invitation link.