Princeton, N.J. (April 30, 2018) — The TOEFL® iBT test is the best, most accurate way for English language teachers to show their English proficiency. The test is also more convenient and less expensive than some options, and with free, online, comprehensive test prep, preparing to take the test is easy. Visit https://ien.edu.sa to purchase a test voucher today.
The Kingdom of Saudi Arabia Ministry of Education announced this week that the TOEFL iBT test is one of the approved assessments that English teachers can take to show their English language skills. The effort, which will include both assessment and training initiatives, is part of the government's 2030 vision, which includes a number of programs and initiatives aimed at developing KSA into an exemplary and leading nation.
MOU will strengthen cooperation in provision of education and training services.
Washington, DC, September 30, 2015—AMIDEAST, a leading provider of educational and training services in the Middle East, and Global Dimension for Education and Training (GDET), a member of the Almojel Group of  Companies, have concluded a long-term Memorandum of Understanding to jointly provide comprehensive services in the fields of scholarship management and administration, academic preparation, training, testing, and professional and workforce development capacity building services to public and private sector clients throughout the Kingdom of Saudi Arabia.
The memorandum will strengthen cooperation between the two countries and mutual investments in the private sector. It was signed on September 4 during the U.S. Investment Forum, which was held in Washington, DC, in conjunction with the visit of the Custodian of the Two Holy Mosques, King Salman bin Abdulaziz Al Saud, to the United States. The forum was hosted by the Saudi Arabian General Investment Authority, the Council of Saudi Chambers, and the U.S.-Saudi Business Council.
Washington, DC, January 15, 2015—AMIDEAST is pleased to announce the appointment of Mr. Donald Schmidt as its new country director for Saudi Arabia.  Mr. Schmidt will be based in Riyadh, where he will oversee a portfolio of programs and services in the areas of English language training, test preparation, standardized testing, management training, and scholarship management.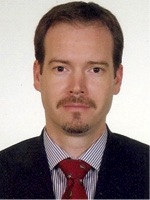 New Program Emphasizes English Language and Technical Bridging Skills Training
Dammam, Saudi Arabia, September 18, 2013 — AMIDEAST, a leading provider of educational and training services in the Middle East, and Saudi Electric Services Polytechnic (SESP), a subsidiary of Saudi Electricity Company (SEC), signed a large-scale training agreement today during a ceremony held at the InterContinental Hotel in Al Khobar.  SESP was represented by Mr. Ibrahim M.
Pages