Washington, DC, and Kuwait City, Kuwait, November 28, 2018 — AMIDEAST is pleased to join with U.S. aerospace company Boeing to launch a new program entitled, "Coding for Kids," to teach young learners in Kuwait to code.
Washington, DC, and Kuwait City, Kuwait, November 19, 2017 – AMIDEAST and The Boeing Company are pleased to announce the launch of a college readiness program that will prepare Kuwaiti students for the competitive academic and professional worlds.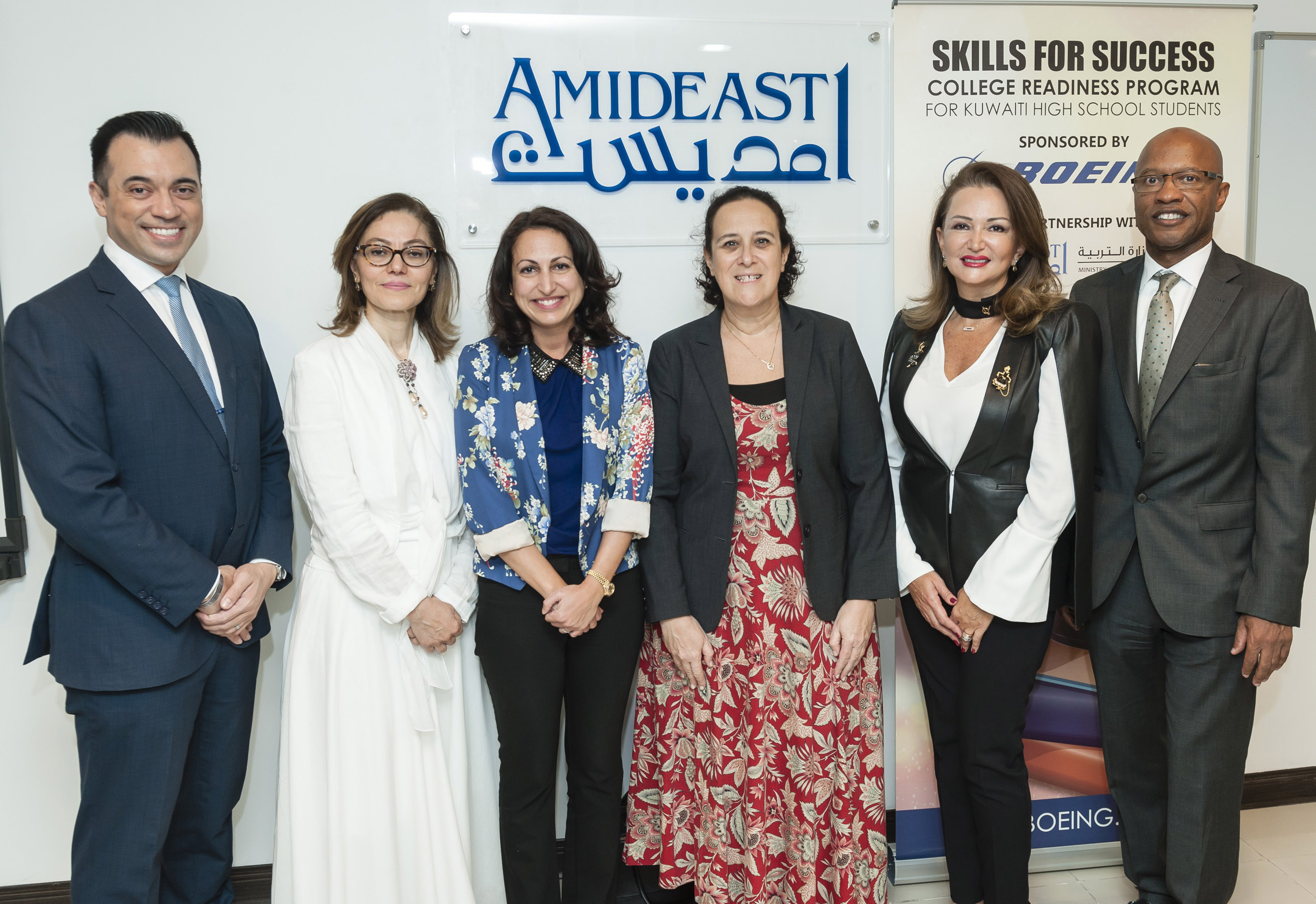 The new "Skills for Success®—College Readiness Program" is a high-impact educational opportunity that focuses on developing key academic and 21st-century skills that inspire critical thinking and problem solving. Thirty-two bright high-school students in grades 9 to 12 were selected from government schools to participate in the program, which will continue until April 2018.
"Educational," "exciting," "useful," and "fun" — four adjectives that stand out in a cloud of words that Lebanese youth chose to describe the English Access Microscholarship (Access) Program, a high-impact initiative that AMIDEAST administers in multiple locations on behalf of the U.S. Department of State — in several countries doing so since the program began in 2004.
In a little over a year, the Arab Women's Entrepreneurship Project (AWEP) — an AMIDEAST partnership with Citi Foundation to expand opportunities for entrepreneurship training for women in the Arab world — completed a first round of training and recently launched a second one.
Pages