In Iraq, AMIDEAST is helping young Internally Displaced Persons (IDPs) improve their English language skills, while also introducing them to aspects of American culture. A group of bright teenagers from Mosul recently completed an English training program offered through the English Access Microscholarship (Access) Program, a highly successful U.S.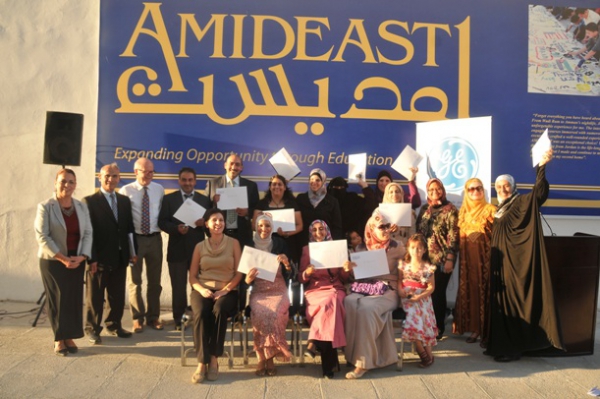 PCELT graduates in Jordan proudly display their certificates of completion.
Washington, DC, and Dubai, UAE, May 14, 2014—GE Foundation, the philanthropic organization of GE (NYSE: GE), which focuses its efforts in the areas of health, education, the environment and disaster relief, has joined hands with the American educational organization AMIDEAST, to offer the Professional Certificate in English Language Teaching (PCELT) program for English language teachers in the Middle East and North Africa (MENA) region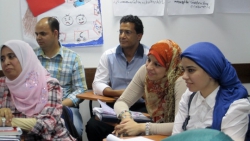 Launched in 2012, the program is offered by AMIDEAST in partnership with the World Learning/SIT Graduate Institute and aims at raising the overall standards for teaching English in the region's schools and universities by providing candidates with an innovative approach and curriculum that combines international best practices and topics relevant to the region.
At the end of March, students were welcomed into the Acadia, Redwood, and Yellowstone rooms of AMIDEAST's new English Language Training Center in Ainkawa, a suburb of Erbil, in Kurdistan, Northern Iraq.  The first of several planned ELT centers, Ainkawa represents the long-awaited launch of AMIDEAST English services in Iraq.