Welcome home!
We would like to take this opportunity to congratulate all students who have completed an AMIDEAST Education Abroad program. Few students choose to study abroad in the Middle East or North Africa, and those who choose to do so form a community of intelligent and adventurous individuals. Thank you for being a part of AMIDEAST's larger mission to help develop mutual understanding between Americans and the people of the Middle East and North Africa. We firmly believe that there is no single better way to learn about the world and other peoples than by stepping out into it in order to learn from one's own experiences and personal interactions.
This website is intended to serve as a hub for all AMIDEAST Education Abroad alumni services, and we hope that it will prove to be a useful resource. Please feel free to contact us at edabroad@amideast.org with any questions.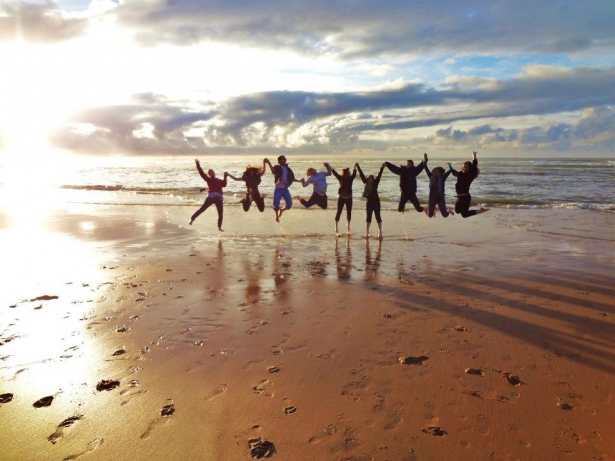 Review AMIDEAST Programs
AMIDEAST programs are now listed on Abroad 101! This website serves as a useful resource for prospective students, allowing them to view a large number of programs at a glance alongside student reviews. Abroad 101 also serves an important resource for us – we keep an eye on student reviews and use student feedback to ensure that our programs are the best that they can be. We invite all of our alumni to write a short review, and greatly appreciate any feedback!
Alumni Newsletters
We hope that our programs have opened doors for all of our students. Each year we produce several AMIDEAST Education Abroad Alumni Newsletters which feature career advice, internship resources, and information on new program developments. As alumni we want to continue helping open doors for you and this newsletter, as well as the resources in it, are one way of doing so. Please click on the links below to read past Alumni Newsletters.